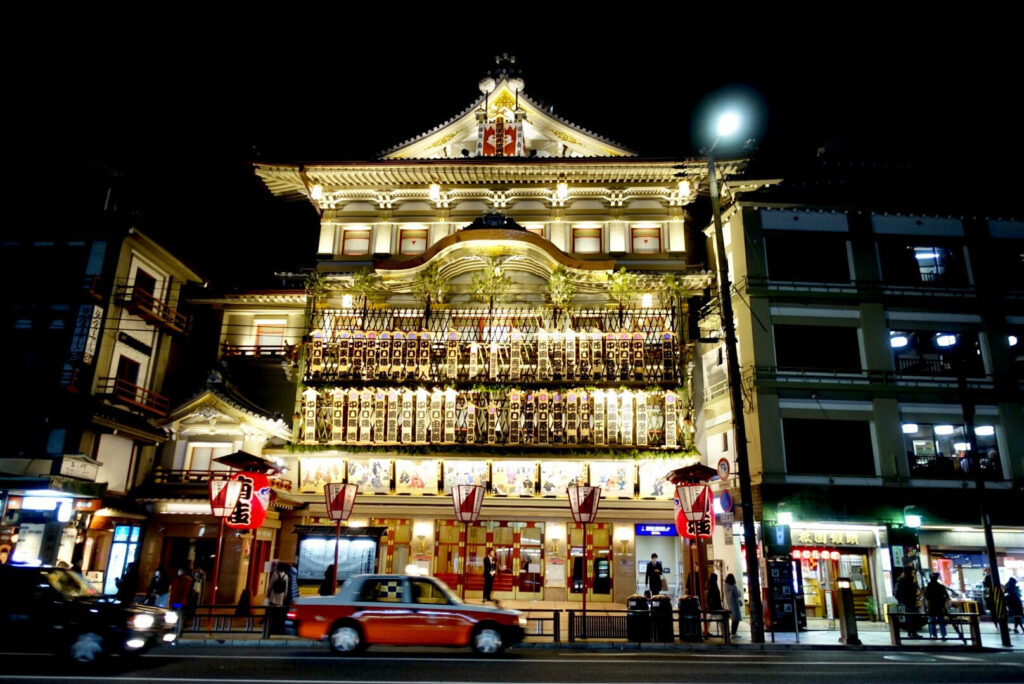 Have you ever seen Kabuki before?
Recently, I went to see Kabuki for the fist time in my life and I understood about our Japanese traditional entertainment again.
Also I noticed many things about it so I'd like to tell you them.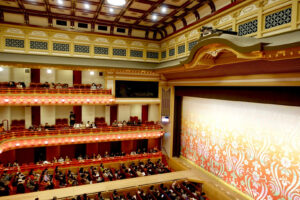 First, in Kabuki, there are 2 major programs in a day; "Matinee (Afternoon programs)" and "Evening show (Night programs)". 1 major program is composed of 4 small programs. And each one takes about 45 min. – 1 hour. There are 3 intermissions all together.
What I saw in this time (the Evening Show) was from 4 PM to 9 PM so over all, it takes about 4 hours for 1 major program! Isn't it amazing?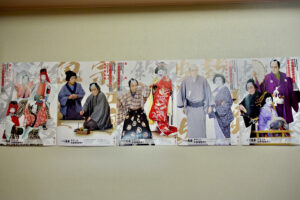 The theme of the program this time was "An annual event in Kyoto; THE FESTIVE KAOMISE PRODUCTION; Grand Kabuki Starring Actors from East and West" which celebrates the first anniversary since the reopening of the Minamiza Theater.
I enjoyed all the programs, especially Kyougen (狂言) because it made me feel like it was an old-style comedy which made us laugh a lot. Even though I couldn't understand all the classic Japanese language they used however thanks to the actors' facial expressions, I was able to understand it better. Therefore, I had a great time there!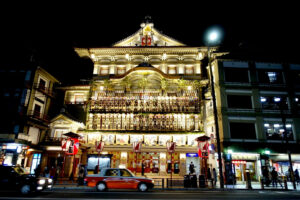 That was my first experience of Kabuki and I felt like 4 hours passed too quickly! Also I want many people to know more about Kabuki.
If you have the chance to see Kabuki, I recommend you to go to renewal opened Minamiza Theatre in Kyoto.
【Minamiza Theatre】⇦ Click here!
〒605-0075
East side, Shijō-ōhashi-bridge, Higashiyama-ku, Kyoto City