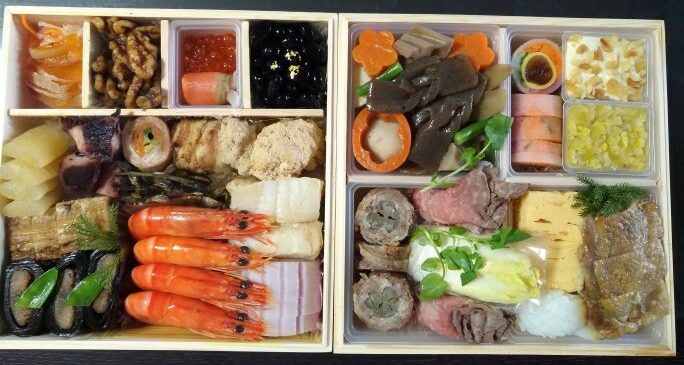 I would like to introduce a Japanese traditional New Year's dish that is considered to be very important in Japan.
"Osechi cuisine" is a festive dish that is eaten during the New Years Day. There are  about 20 to 30 items in Osechi cuisine.
Each dish has a special meaning.
Dishes like "herring eggs" has a meaning of wishes for the prosperity of grandchildren,
"shrimp" which is a symbol of long life has a meaning of wishes for longevity,
"red and white kamaboko (boiled fish paste)" has a meaning of  amulet and  cleanliness.
These are  typical items in the Osechi cuisine because all of them show the meaning of  "congratulations".
Knowing the meaning of the ingredients of New Year's cuisine will help you to enjoy more New Year's cuisine and have a good start of a new year!
---
~Kyoto's hotel is about M's inn!~
M's inn is the best choice to stay in Kyoto
Our hotels are located near station and we have many hotel in Kyoto.Also there are many guest limited services.
Why don't you stay M's inn ♪