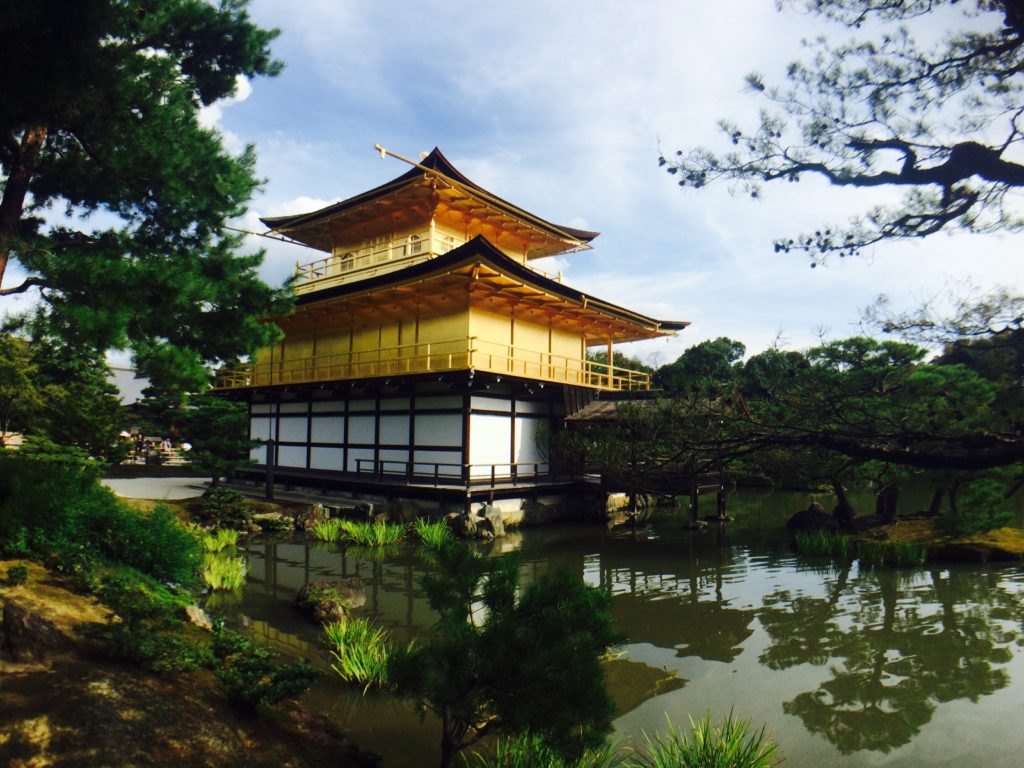 Tokyo / Japan Olympic Games will be held from July 24 to August 09, 2020.
If you come to Japan, please visit Kyoto.
Kyoto is an attractive tourist city where you can feel good old Japan.
Today, we'll show you the recommended Kyoto plan for one night and two days round trip from Tokyo, from M's KYOTO INFORMATION CENTER!
We will introduce a plan of popular sightseeing places where you can go to "Kinkakuji" "Arashiyama (bamboo forest, Togetsukyo)" "Gion (Kiyomizudera, Yasaka Shrine, Hanamikoji, Gion Shirakawa)" "Nishiki market" "Fushimi Inari"♪
We made these 2 courses:
The first day is Kinkakuji and Arashiyama
The second day is Nishiki Market & Gion & Fushimi Inari
---
First day
[09: 00-10: 00 Arrival at Kyoto Station]
From Tokyo Station or Shinagawa Station to Kyoto Station, it will take about 1 hour and half by Shinkansen, fee is about 14,000 yen.
If you arrive at above time, please depart from Tokyo Station around 07:00 in the morning.
For breakfast, we recommend "Ekiben (a lunchbox which selling at the station. A station which In major cities, you can enjoy local food!)"
On the Shinkansen, eat breakfast while passing through Mt. Fuji, Izu, and Nagoya to Kyoto.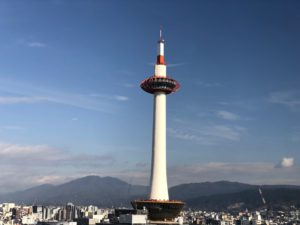 When you arrive at Kyoto Station, if you have luggage, keep your luggage at a coin locker or a luggage storage at the Kyoto Station, or at your hotel to go sightseeing!
* Coin lockers may not be available due to Gion Festival season and the Olympic season and July.
* We recommend you to check in advance whether you can put your luggage at the hotel before you check-in.
Hotels which operated by us can store luggage at M's KYOTO INFORMATION CENTER. Deliver to your hotel is also available with a paid plan.
Please consider it. (In January 2020)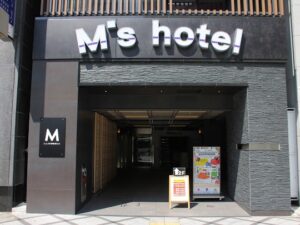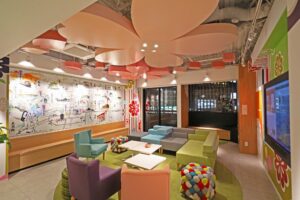 [10:00] First of all let`s go to Kinkakuji!
Kinkaku-ji Temple is the must-see spot in Kyoto.
It is located far away from popular tourist spots. Therefore you need to take a JR train from Kyoto Station to Enmachi station, and go from Enmachi station to Kinkakuji by bus (20 minutes). Also there are a few buses departure from Kyoto Station and go to Kinkaku-ji Temple that costs 230 yen per person (50 minutes). Buses number 101, 111, 205 are running on this root.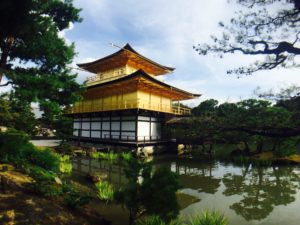 [Around 11:00] Arrival to Kinkaku-ji Temple
Kinkakuji Operating Hours and Other Information (January, 2020)
Operating hours: from 9:00 am to 5:00 pm without holidays
Entrance fee: Adult (high school students and above) 400 yen, elementary and junior high school students 300 yen
Estimated sightseeing time: 40-80 minutes
[Around 12:00] After Kinkakuji, lets go to Arashiyama!
Be noticed that as there are not so many restaurants near Kinkakuji, it might be very crowded. Therefore we are recommending you to go to Arashiyama that s famous for its restaurants, shops and sightseeing spots. You can have a lunch there.
Near Kinkaku-ji Temple there is Kitano-Hakubaicho Station (Randen Railway). From Kinkakuji Temple to this station it takes about 20 minutes by foot or less than 10 minutes by bus. From Kitano-Hakubaicho Station to Randen Arashiyama Station it takes about 20 minutes from and it costs 220 yen per person one way.
[Around 13:00] Arrive at Arashiyama!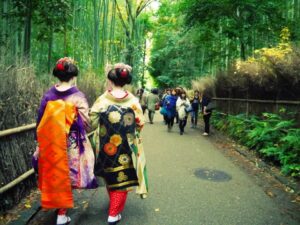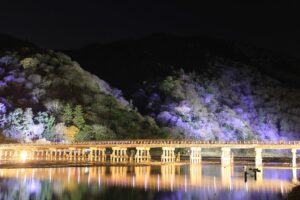 Let's have lunch and sightseeing!There are many shops right in front of Arashiden Arashiyama Station.It's hard to decide what to have!
Arashiyama information (January 2020)
Popular tourist spots: Togetsu-kyo Bridge, Bamboo Forest Path (Nomiya Shrine), Tenryu-ji Temple
Estimate time for visiting the above three places: At least 2 hours. If you would like to have lunch, go for shopping, or go to other tourist spots, we recommend you to have about 3-4 hours.
* Note: The temple closes relatively early, usually closing between 16:00 and 17:00. If there is a temple you want to go to, we recommend you to go that temple first!
[Around 16: 00-17: 00] Return to the hotel to check in or head to dinner!
Most common check-in times in Kyoto is around 14: 00-16: 00. There are many hotels in Kyoto.
These are recommended hotel areas;
・Around Kyoto Station which is the entrance of Kyoto.
・Around Karasuma and Kawaramachi area where Nishiki Market is. There are many restaurants and shopping spots there.
・Around Gion area where you can feel the atmosphere of traditional Kyoto.
However, "Omiya area" is also recommended because you can stay at a relatively low cost in a little-known place. One of the attractions is that you can walk to Nishiki Market and Nijo Castle.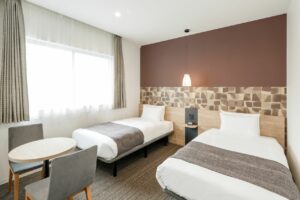 [Dinner]
Dinner is better to eat near your hotel:
・ There are a lot of different restaurants in the Karasuma / Kawaramachi / Pontocho or Nishiki Market areas.
・ In Gion, where you can feel the vibes of old Kyoto, there are some good restaurants too. However, the price in Gion is higher compere to other areas because in Gion there are only high class restaurants.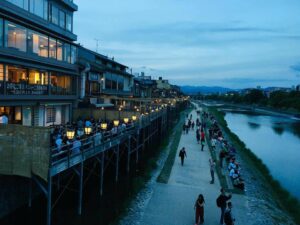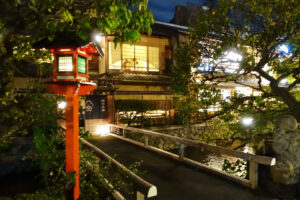 In Karasuma area you can enjoy and see Gion Matsuri in July. We are strongly recommending you to visit it in July.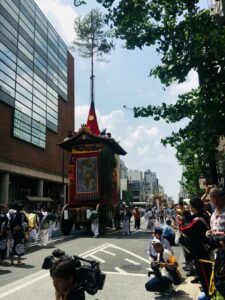 Here is the first day plan. We are going to submit the second day plan soon too.
---
~Kyoto's hotel is about M's inn!~
M's inn is the best choice to stay in Kyoto
Our hotels are located near station and we have many hotel in Kyoto.Also there are many guest limited services.
Why don't you stay M's inn ♪