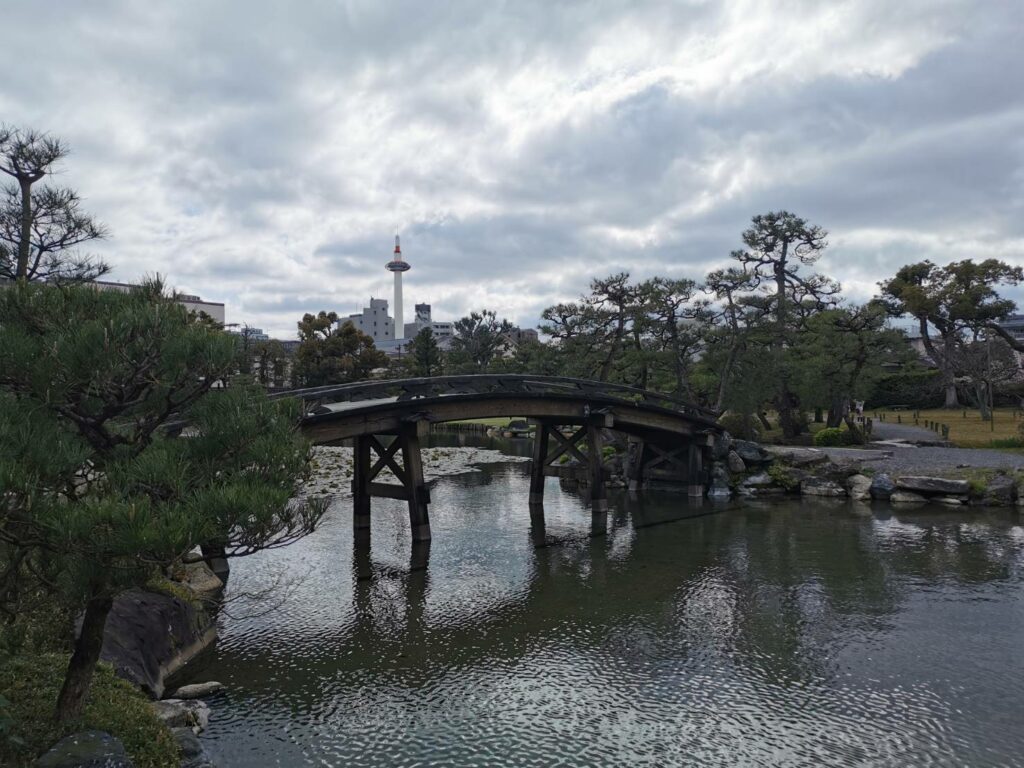 Today I would like to introduce a quiet sightseeing spot in Kyoto station area.
Shosei-en (Kikoku-tei)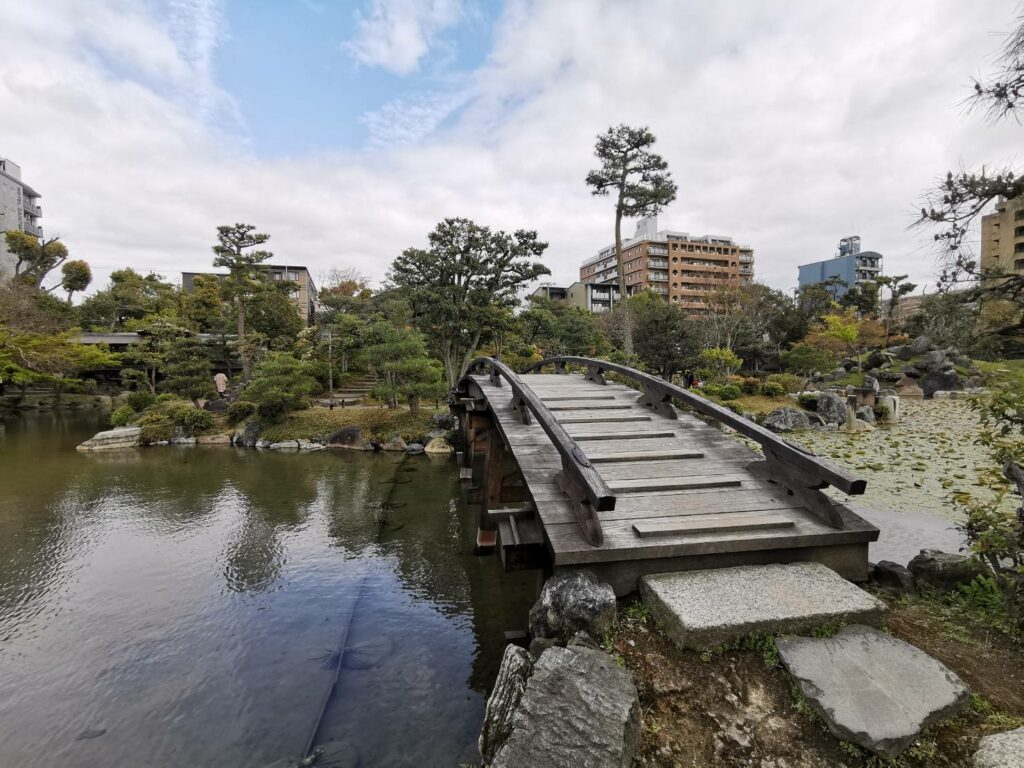 Shosei-en is a Japanese style garden that is located Higashi-Hongan-ji temple.Also it is designated as a place of national scenic beauty by Japanese governmentAlthough it is located 10 minutes of Kyoto station, it is really quiet .Therefore you can see beautiful garden without bothering.
You can find small river and seasonal flower and leaves in the huge garden. You can see historical and authentic Japanese garden in it. In the season of cherry blossom, many kinds of cherry blossom will bloom everywhere in the garden.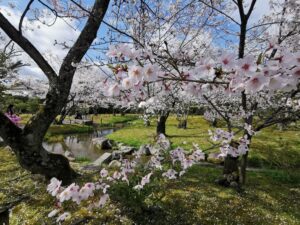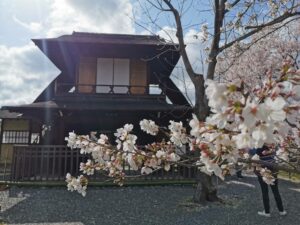 Also you can see Kyoto tower and take beautiful picture from the garden.Especially picture of Kyoto tower over the cherry blossoms in Shosei-en is photogenic♪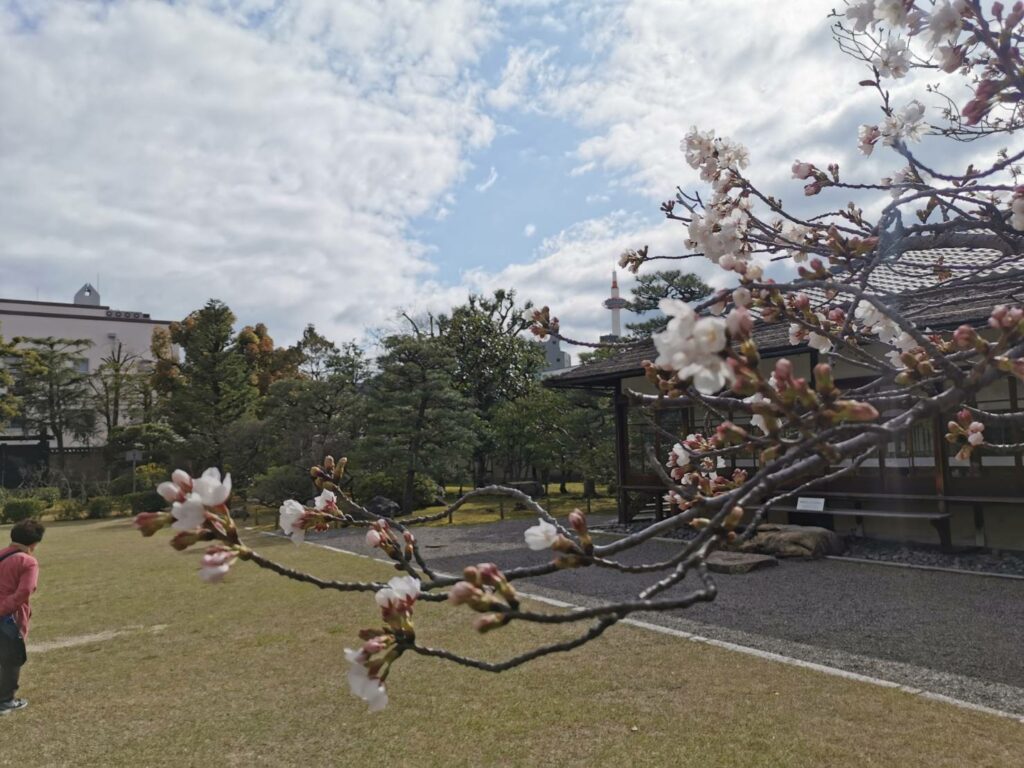 After you donate more than  500 yen(250 yen under 18)  for the preservation of the garden, you can enter.If you pay more than  500 yen ,you can get a guide book of Shosei-en.It is easy to look and well explained so I recommend to read it while you seeing the garden. 
If you want to relax with quiet place, Shosei-en is the ideal place for you.Please have a wonderful time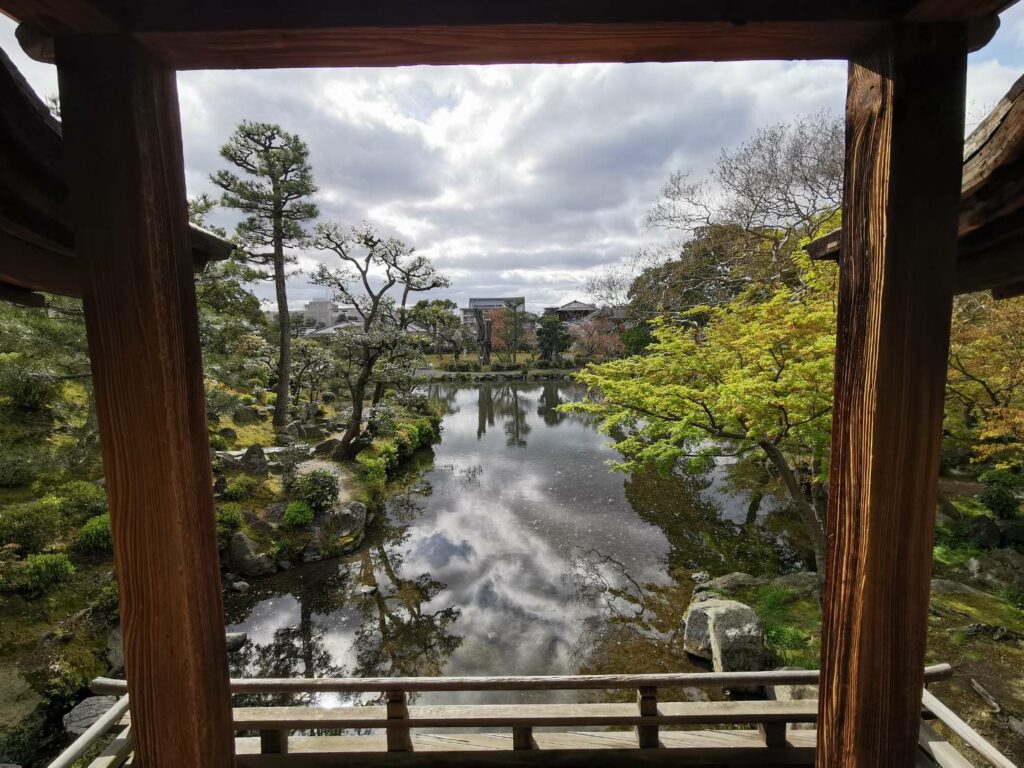 Shosei-en (Kikoku-tei)
---
~Kyoto's hotel is about M's inn!~
M's inn is the best choice to stay in Kyoto, Our hotels are located near station and we have many hotel in Kyoto.Also there are many guest limited services.
Why don't you stay M's inn ♪