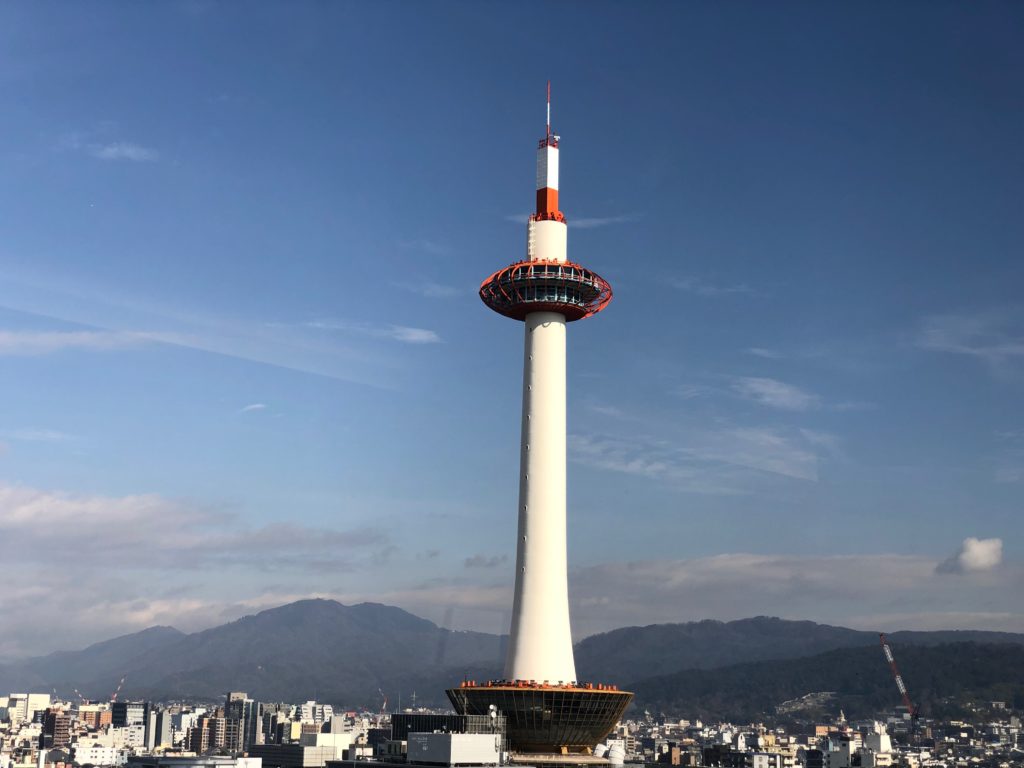 For all those struggling to find a hotel in Kyoto I will introduce the best, cheap and convenient in access area to stay.
There is many hotels all around Kyoto and the top areas I recommend are:
・Kyoto Station, the entrance to Kyoto.
・Karasuma and Kawaramachi area, close to Nishiki market, restaurants and shopping area.
・Gion area, Kyoto old streets and buildings are preserved.
However those three areas are really famous between tourists and you might not find any room free or the hotel price exceed your budget but you still want to stay in an area with a convenient access.
Here we recommend OMIYA area!
▶Click here for our recommended hotel list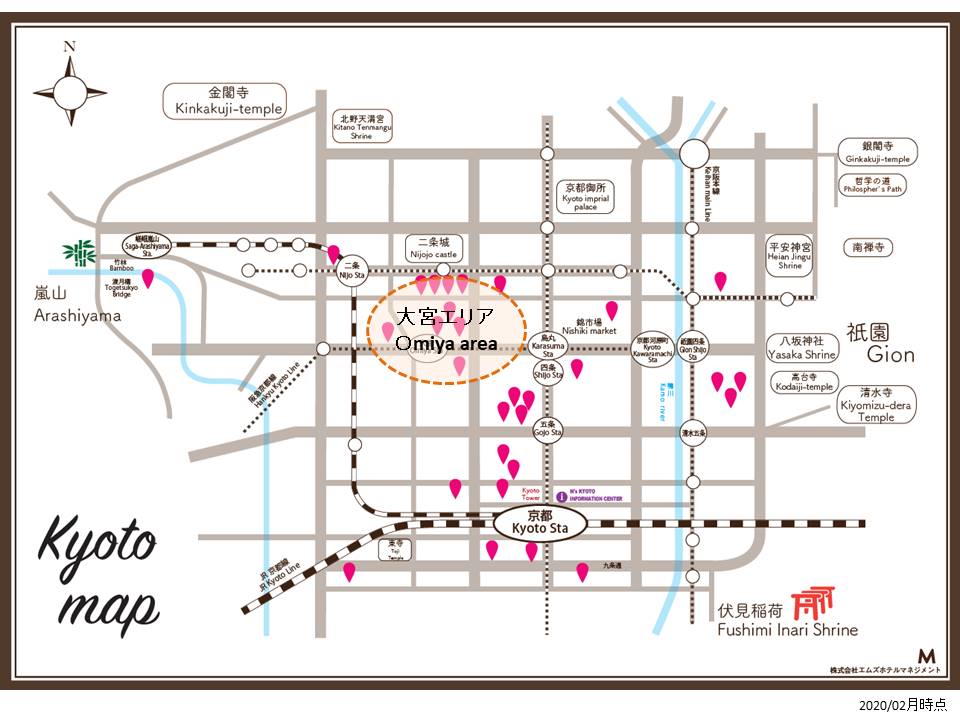 ---
【The famous places you can go staying in

Omiya

. 】
Karasua downtown and Kawaramachi which is next to it. It only takes 10 to 15 minutes walking to Karasuma, if you take the train is one stop.
You can go to Nishiki market and Nijo castle by walk from Omiya.
By train🚃 you can go to Arashiyama and Gion.
By bus🚌 you can go to Kinkakuji-temple, Kitanotenmangu, Ginkakuji-temple, Heianjingu and so much more!
---
【The famous places you can go by train🚃】
If you use Hankyu Railway you can go to Gion (Gion shirakawa, Hanamikoji, Yasaka shrine etc) which is only 2 stations away.  During high season (Sakura season and autumn season) bus gets really crowded that sometimes you can not get on the bus on time. You can avoid this and the traffic going by train from Omiya.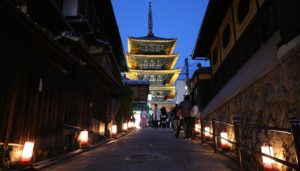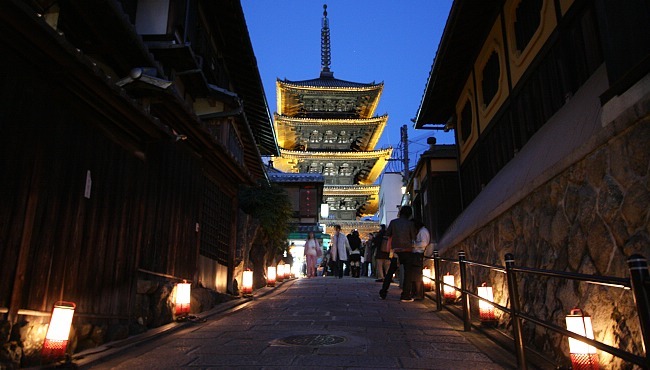 In omiya there is not only Hankyu railway but Randen railway running as well. By Randen railway you can get to Arashiyama in 30 minutes.  During the way this train changes to a tram so you can enjoy the kyoto street view.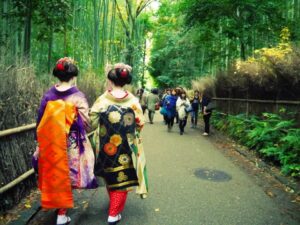 You can also go to Ninna-ji Temple, Koryu-ji Temple, Movie Village and Kurumazaki shrine by Randen railway.
---
【The famous places you can go by bus🚌】
In front of the train station there is a little bus terminal so you can go to many sightseeing spots from here.
Kinkakuji temple・・・ Bus number 6, 46, 206.
(From Shijo Horikawa bus stop take 101, 111,
Kitanotenmangu・・・ Bus number 203, 52, 55
Ginkakuji temple・・・ Bus number 32, 203
Heian Shrine・・・ Bus number 32, 46, 203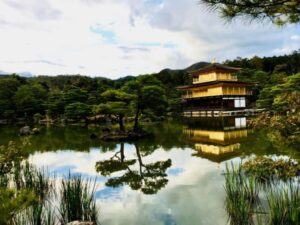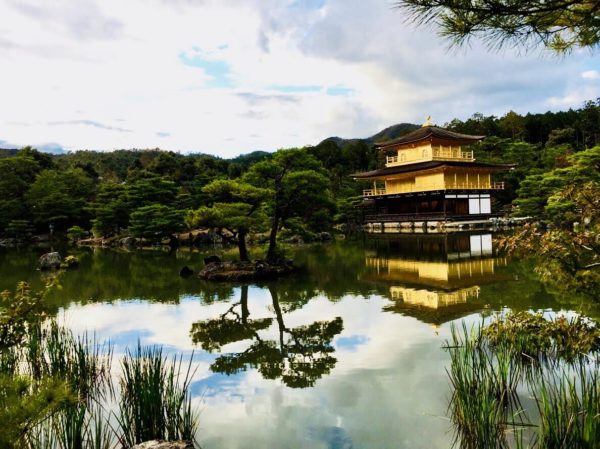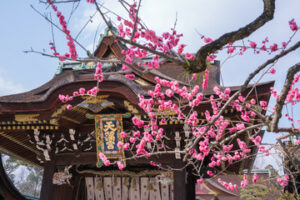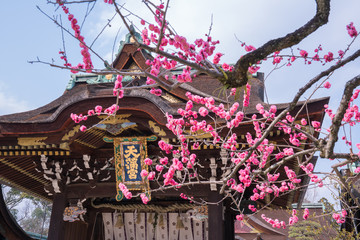 The bus one day ticket cost 600 yen and you can go around all kyoto.
---
【Where is difficult to get from Omiya? 】
There is only one place and it is Fushimi-inari.
From Omiya is difficult to go straight to Fushimi-inari. Going by bus is kinda difficult and it could take you time.

If you want to go to Fushimi-inari from Omiya the easiest and fastest way is getting on hankyu railway to Kyoto kawaramachi station, then walk to Gion shijo station (Keihan railway) and get of in Fushimi inari station.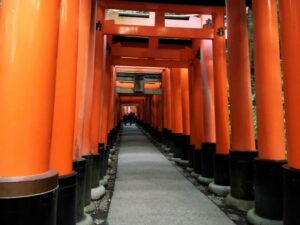 ---
【How to get to Omiya from Kyoto Station】
▶Taxi, the easiest way. It takes you 10 minutes with the cost of around 1000 yen.
▶Bus, the cheapest and can go straight up. Takes 15-20 minutes, fee 230 yen one way.
▶Train, a little expensive than bus but faster. Taking metro and Hankyu rail way. Takes 10 minutes, fee 380 one way.
It takes you less than 20 minutes no matter what transport you decide to take!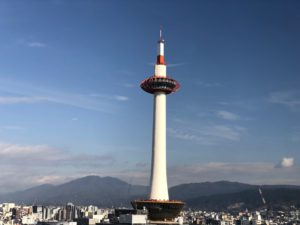 ——————————————————
Above all you can easy go to Kyoto area, downtown karasuma, kawaramachi and many other famous places from Omiya.  If you struggle choosing hotels in Kyoto do not forget that you have Omiya as an option.
▶Click here for our recommended hotel list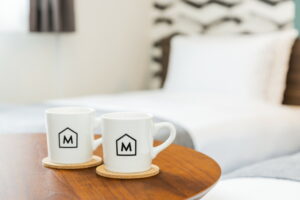 ~Kyoto's hotel is about M's inn!~
M's inn is the best choice to stay in Kyoto
Our hotels are located near station and we have many hotel in Kyoto.Also there are many guest limited services. Why don't you stay M's inn ♪