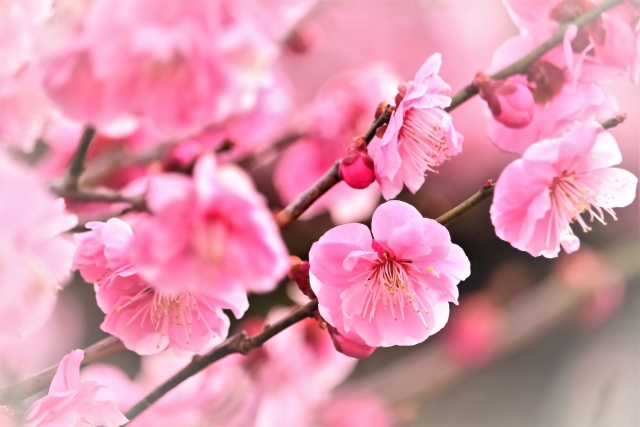 Today I would like to introduce to you Kyoto's famous peach spots.
[Kyoto Imperial Palace]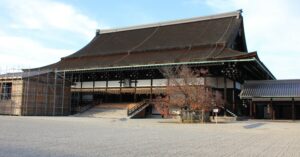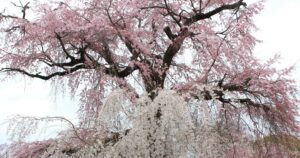 The Imperial Palace is located in the center of Kyoto and is a place to relax for many people, boasting its vast land of 4 km.
It is famous place for looking at flowers that are full of abundant nature in spite it is located in the city.
"Momobayashi" in the south west of "Kyoto Goen" is considered to be the best peach in Kyoto.
There are about 70 peach forests with many walking paths and benches, thereby making it a place to relax and enjoy the peach blossoms.
Would you like to visit this place to see the popular cherry blossom in Spring?
Address: 3 Kyoto Gyoen, Kamigyo-ku, Kyoto 602-0881, Kyoto Prefecture
By Transportation:
Imadegawa Station on Subway Karasuma Line is roughly about 5 minutes walk.
bus stop 5 minutes walk from Karasuma Imadegawa.
---
Peach events
[Hina Matsuri]

It is said that Hina Matsuri was set on March 3rd and it became established as a day for girls to have a healthy growth and happiness during the Edo period.
At this event, it is common to celebrate by eating chirashizushi and clam soup.
There are various theories about the origin of this event, but the most prominent theory is that the "Joshi no Sekku" that was held in China was introduced to Japan.
Originally, this event was created to get rid of evil spirits and troubles, and there was a "nagashi chikku" in which the dolls were transferred to the river with their own evil spirits.
This event had been held for a long time, but with the changes of period (time), the dolls are not flown into the rivers anymore but they are displayed at home.
The doll's Festival is sometimes referred to as the peach festival, because peach blossoms were used in the Kamimi festival in China.
In China, peach blossoms are said to have longevity and amulet power, which has been popular ever since the ancient times.
For this reason, it is said that during Kamimi festival, peach blossom liquor and peach leaf were used to dispel evil spirits.
Additionally, it is said that one of the reasons why peach blossoms are displayed in bloom during the time of Kamimi festival.
---