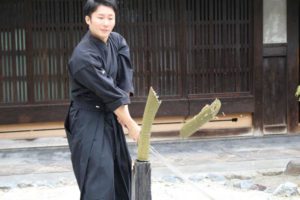 In 5 min. from Hankyu Omiya Station. and Randen Shiji-Omiya Station, there is a samurai residence. So we joined  a samurai experience there! You can try Samurai experience with wearing Hakama and it is very rare for  people from other countries. Off course we were very excited too!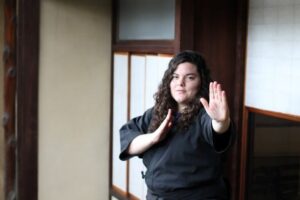 They  explain about samurai and Japanese swords in English for you ( and in other languages too if you need). We all are  impressed by their performance of  Iaido ( art of drawing the Japanese sword). It was beautiful!!!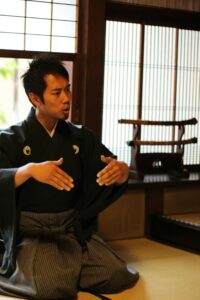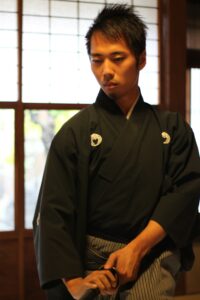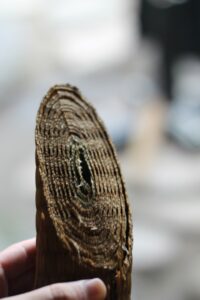 We learned Japanese sword techniques with Bokuto and tried it actually! Is was so difficult… however, thanks of their kind help, we could improve it as we practiced.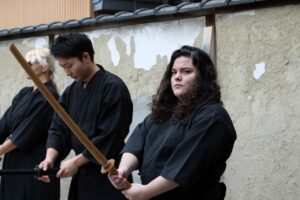 Here is a actual play with real Japanese sword! The real one is very heavy and we become little strained at that moment. Actually we couldn't cut on the first try but somehow we could manage to do it.
Even we, Japanese, hardly have this kind of opportunities, JAPANING staffs( a Japanese and a Spanish) were very impressed.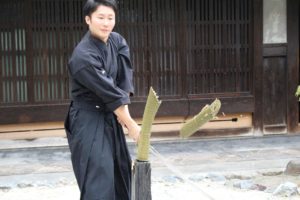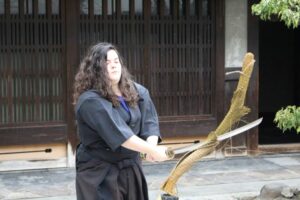 The last samurai experience is Zen experience. Having Zen in samurai residence is also precious opportunities.
It definitely will be your amazing memory in Kyoto!
【Kyoto Samurai Experience】
AM10:00-12:00 or PM01:00-03:00 or PM03:00-05:00
¥12000 per person
Detail   http://kyohotel.jp/en/activity/samurai