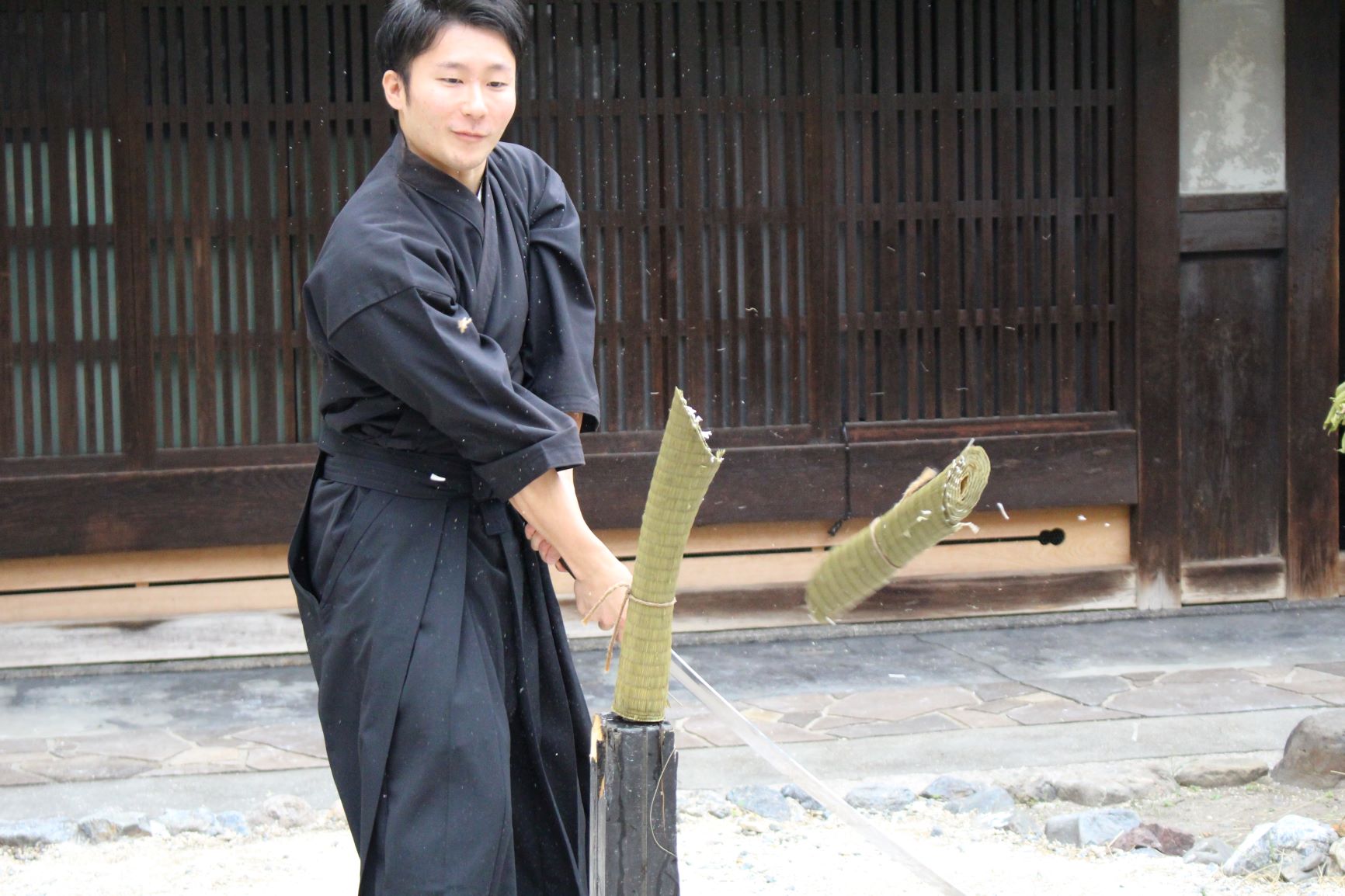 5 minutes away from Hankyu Omiya station, there is Japanese traditional combat house that you can experience "The Samurai"
You can experience, educated and explained about the Samurai history and the Samurai sword, step by step how it is made, how Samurai ware trained.
You can see the real "Iai cuts" right front of you. "Iai" is how samurai practiced to cut with cutting a bamboo with a sword.
First, you an practice with a practice samurai sword called "Bokutou" You will be taught how to swing, step and get your guts in to.
Then it comes to the best part with a real Samurai sword. Let it Begin.
After all the cutting violence, you can also try "Zen" to meditate your soul in Buddha way.
Please try the awesome tradition of Japan.
※ Cautions when booking ※
We will contact you within 3 business days after checking the availability of the reservation.
Please note that completing this application does not guarantee your reservation.
INFORMATION
| | |
| --- | --- |
| Title | Kyoto Samurai Experience |
| Event Date | Monday ~ Saturday |
| Time | AM10:00, PM1:00 or PM3:00 (2hours) |
| Entry Fee | 12,000 |
| Participants Number | 1~ |
| Venue | Kyoto Samurai Experience |
| Meeting Place | Kyoto Samurai Experience Address: 〒604-8803 111, Inaba-Cho, Nakagyo-Ku, Kyoto, Japan |
| Contact Address | Kyoto Samurai Experience |
| Cancel Policy | 50% cancellation fee will be charged 48 hours ago, and fully charged from 24 hours ago. |

※Please specify the number of people and choose the date and time from the calendar.