Starting today, the layout of the newly opened "HOTEL The M's KYOTO" telework space (Lounge) has been partially changed. We have started inoculation of the new coronavirus vaccine in our hotels with the aim of 3,000 tourists.
In our hotels, with the cooperation of the medical corporation Yamato Eijukai Yamato Clinic, which is an industrial physician,
and M's Group employees are in charge of reception and guidance.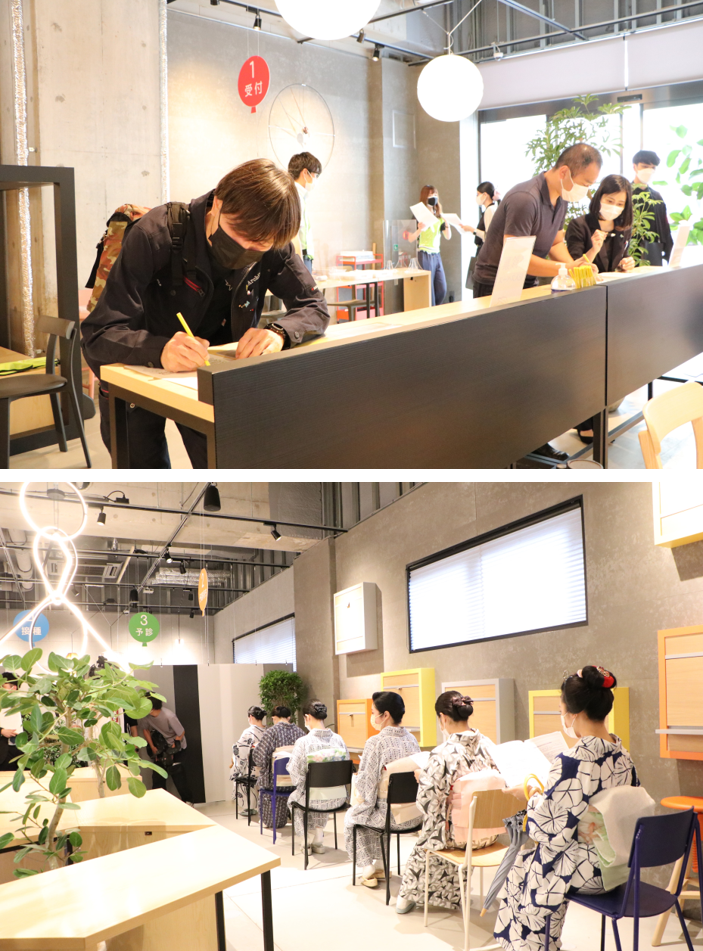 A tourist company who finished the vaccination said, "Because I run hospitality business, I was always worried about getting the infection, but I am glad that I was able to get vaccinated earlier than planned by having the vaccination in the workplace. In addition, vaccination gives customers peace of mind. I hope you will come to Kyoto and enjoy yourself. People have spoken that "By implementing this kind of occupational inoculation, I think it conveys the desire to liven up the tourism industry in Kyoto as a whole. I want you to come to sightseeing as soon as possible with a peace of mind."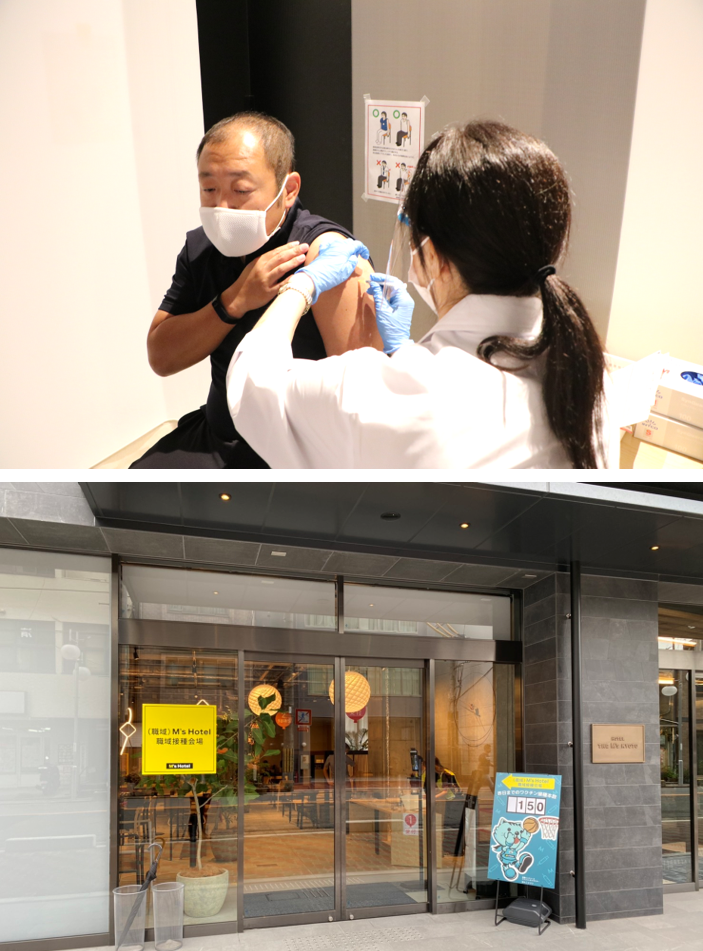 Today, we have planned for 150 people, which went smoothly.
By having the vaccination to Tourism Industry this time, we are able to stop the virus from spreading more and enables customers to enjoy sightseeing in Kyoto more safely.