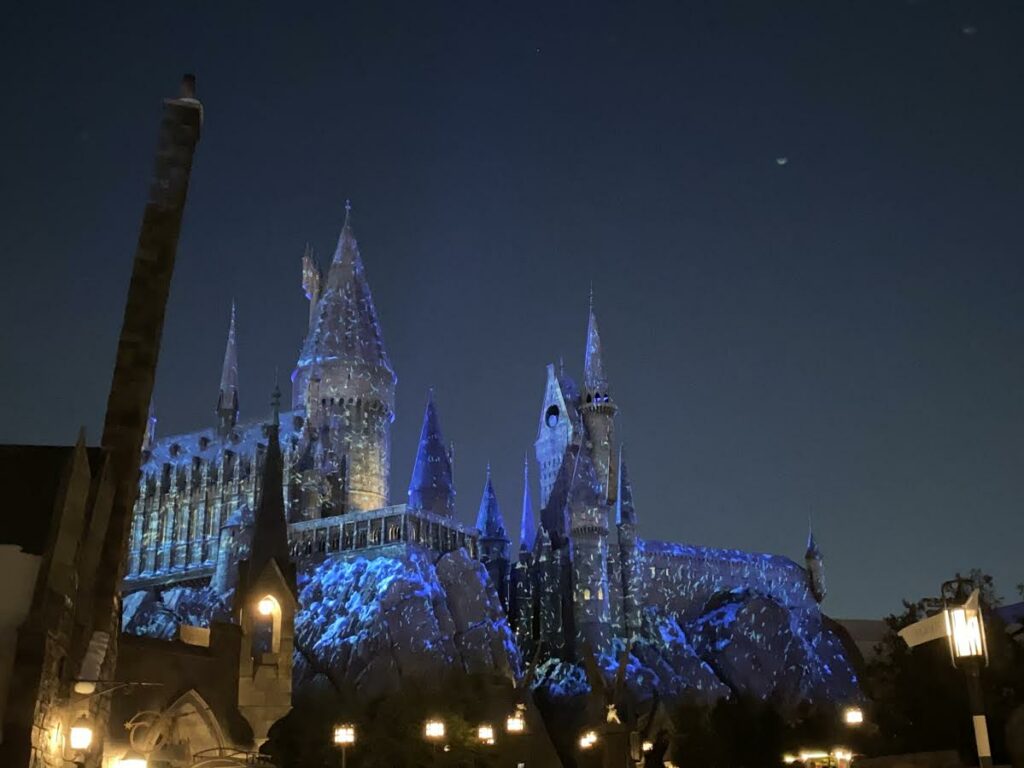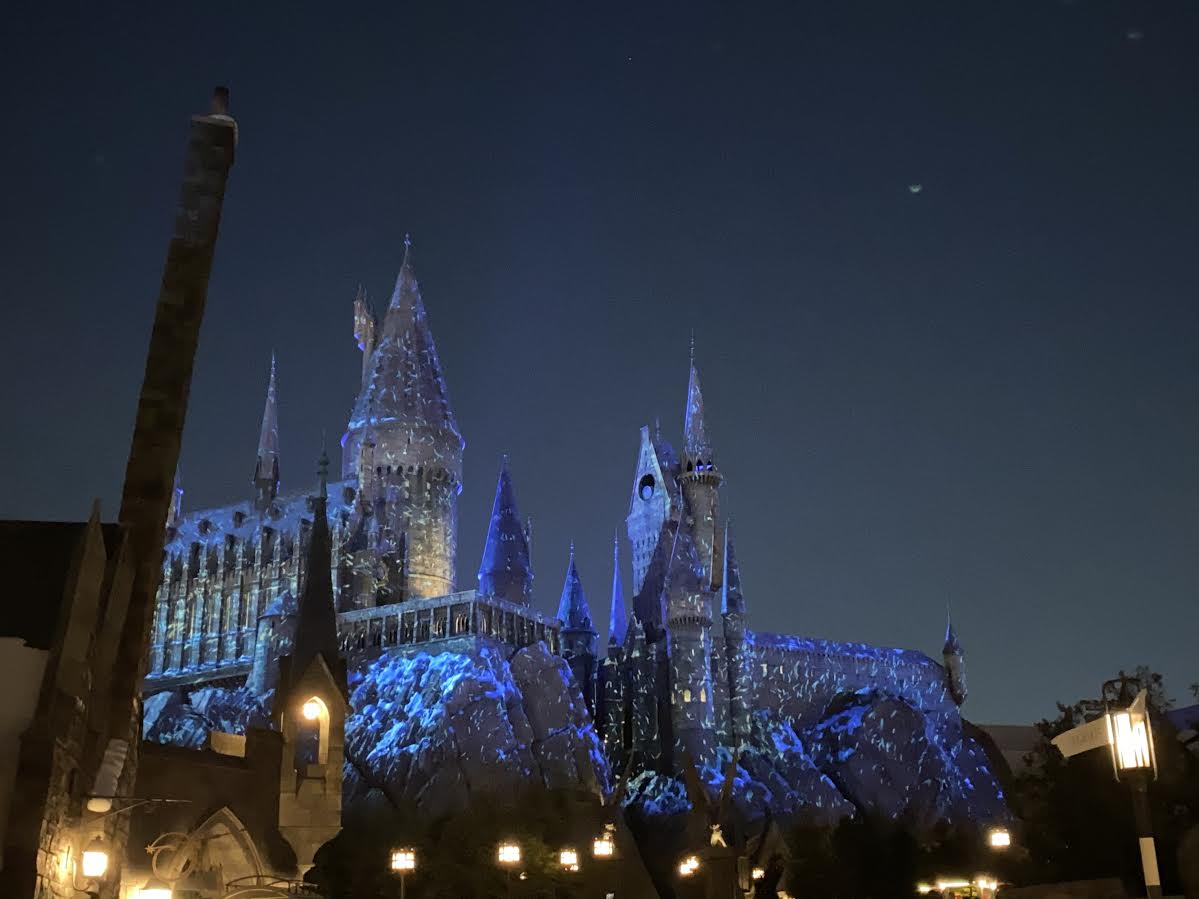 Hello! Today I would like to introduce The wizarding world of Harry Potterr.
which is one of the most popular area in Universal studio Japan.
In this area you can experience Harry Potter's fantasy world in real life. Please imagine that you are in Harry Potter's world, it is exciting isn't it? This area truly depicts world of Harry Potter so If you are big fun of It you must be excited.
Although, If you are not big fun of Harry Potter,you can enjoy it. In the shop of this area you can drink butter beer which is famous drink in this area.
The picture on above is the projection mapping of Hogwarts castle.
This projection mapping is only for winter season. You can see different Hogwarts castle when you see at daytime. Also there are special show from after sun set to 30 minutes before close park. The show is carried several times so you can see when you want to see.
The special show and projection mapping is until 29th of February so don't miss it!
Why don't you see winter's special version of Hurry Potter world.
---
~Kyoto's hotel is about M's inn!~
M's inn is the best choice to stay in Kyoto
Our hotels are located near station and we have many hotel in Kyoto.Also there are many guest limited services.
Why don't you stay M's inn ♪