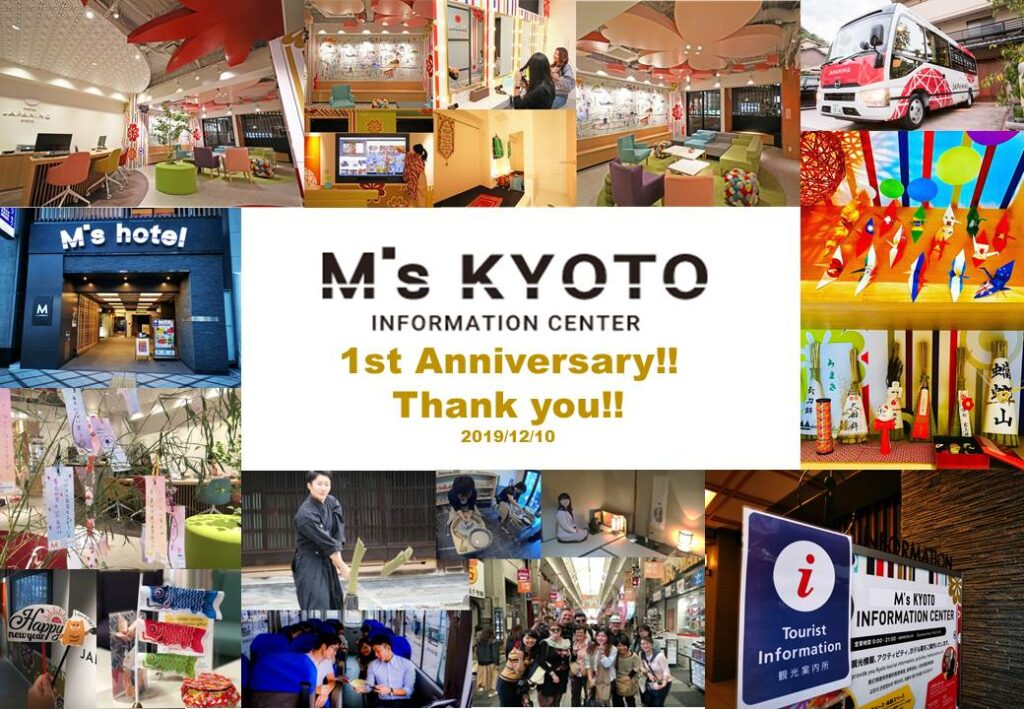 ---
One year have passed that we pre-opened!
Many customer from all over the world visit us and we come to a year anniversary on 10th of December
It is our treasure that we can introduce Kyoto(Japan in general) and we could spend a wonderful time with our customer.
We were certified official tourist information center in Kyoto from JNTO(Japan national tourist organization). We will focus more on tourist information
In addition to that, if you stay one of our hotel,We can offer special service. For example,luggage storage service and luggage delivery service,free shuttle bus service(for more information please click the link)
Therefore,if you come to Kyoto,Please visit us.
~For your Kyoto~
We wish your Kyoto trip would be wonderful and we are looking forward seeing you from bottom of our heart.
M's kyoto information center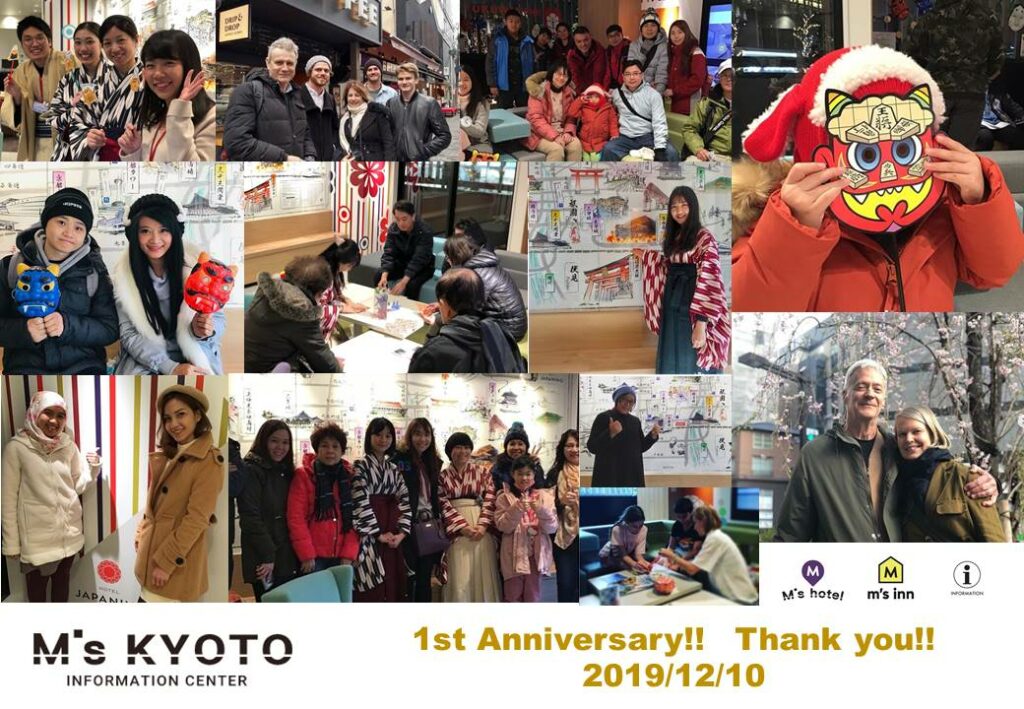 ---
我们开业已经一周年了!
在这一年中日本和世界各地的许多客人光临了我们M's KYOTO INFORMATION CENTER,使我们在12月10日顺利的迎来了一周年。
非常感谢许多客人让我们为您进行京都和日本观光向导,也让我们度过了愉快的时光。
今年8月31日,我们通过了期盼已久的JNTO的观光安内所认证。 我们将更致力于旅游观光服务。
另外,如果您使用我们的酒店(请点击此处查看详情),您可以在位于京都站附近的M's KYOTO INFORMATION CENTER办理享用很多的专门服务(请点击此处查看详情),例如行李寄存,行李托运服务,到酒店的穿梭巴士等。到达京都时,请一定光临M's KYOTO INFORMATION CENTER。
〜为了你的京都之旅〜
为了您的京都之旅更美好,我们全体工作人员期待您的光临。
来自M's KYOTO INFORMATION CENTER工作人员。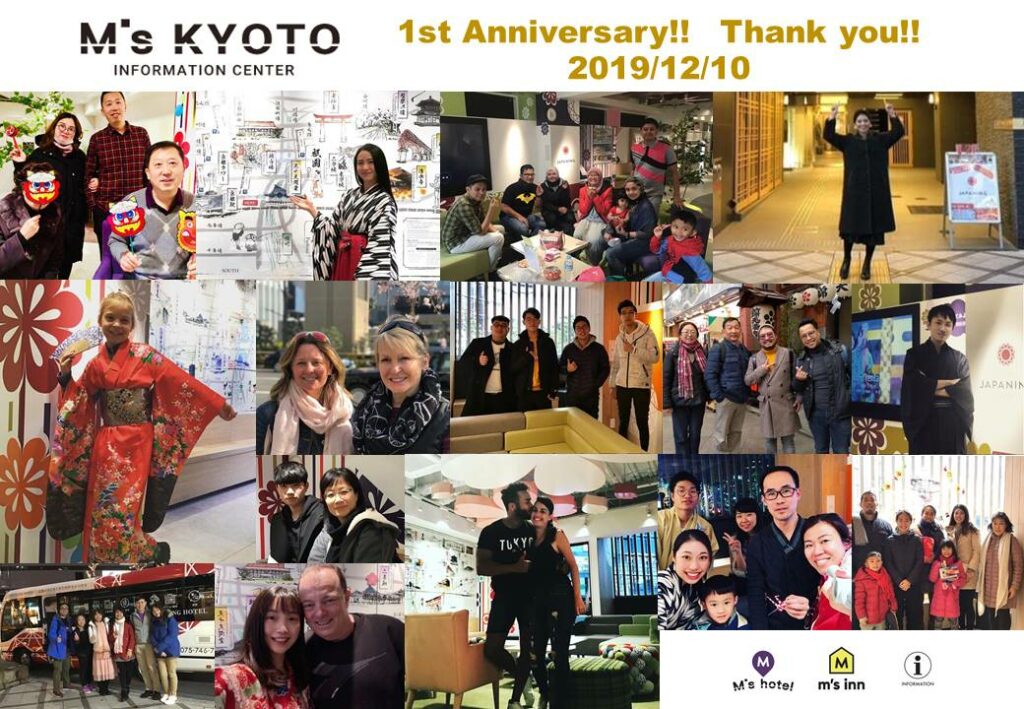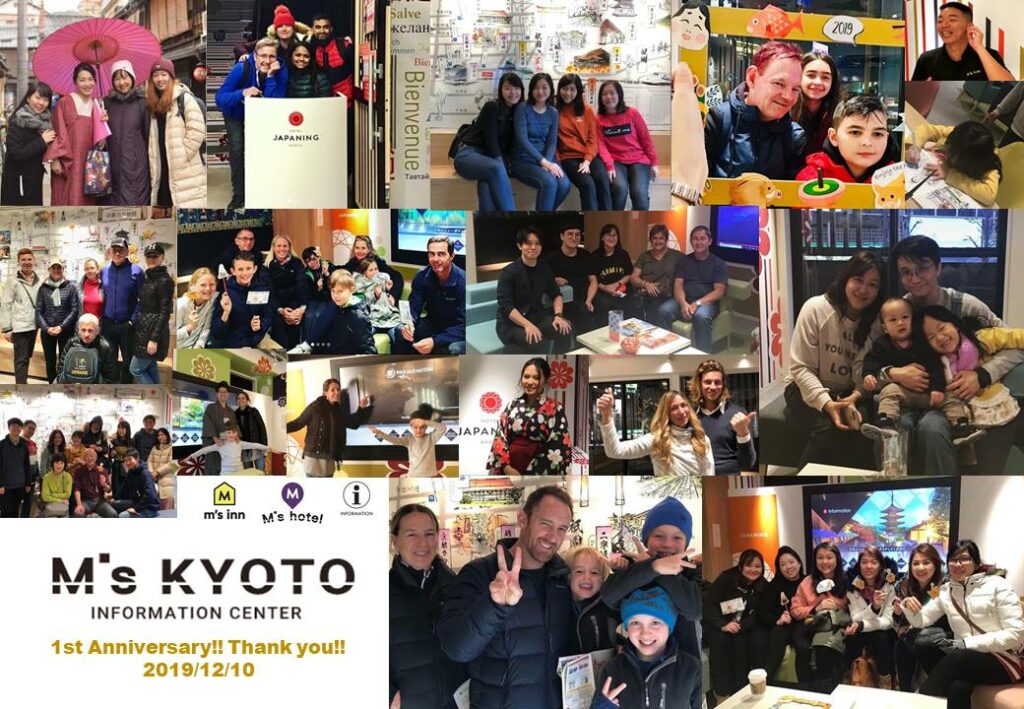 ---