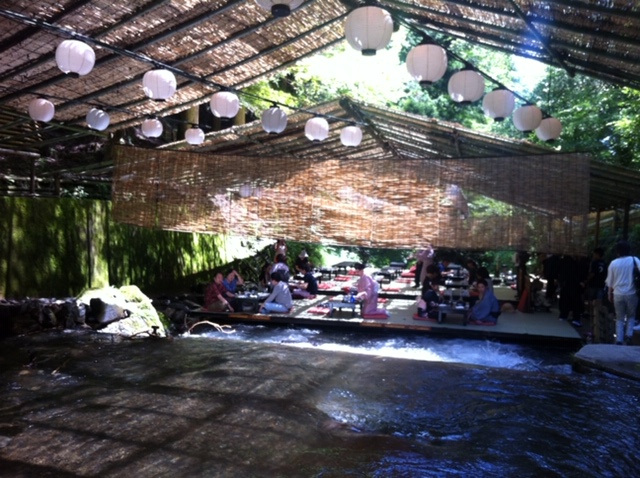 Yuka or kawadoko River restaurant(Restaurant on the river)is one of the summer features of Kansai in Kyoto and Osaka. The restaurant creates a seating area and serves food on the river or in a position where the river can be seen outdoors. From around May to around September, you can enjoy at kamogawa,Kibune,Takao,Takagamine area in Kyoto.
Especially in Kyoto, "Kamogawa" and "Kibune", and Kamogawa generally call "Yuka", Kibune and Takao call"Kawadoko".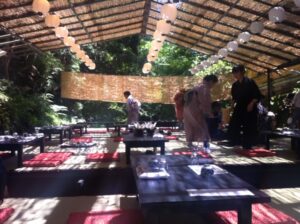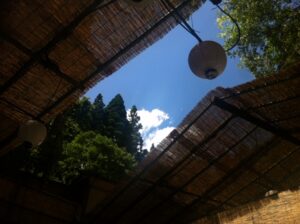 There are over 20 Kawadoko restaurants, Ryokans(Japanese style hotel), souvenir shops, etc. are lined up from Kifuneguchi Station to Kifune Shrine along the river. You can enjoy a delicious meal in the wonderful atmosphere of the river, with natural atmosphere. Especially, it is popular to east NAGASHI SOMEN noodle with economic price, but weekends are quite crowded and you will be waiting for 3 hours !!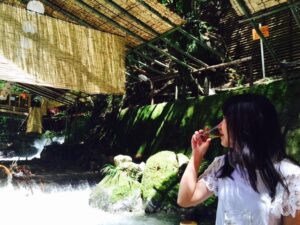 If you have only limited time,You better book Kawadoko restaurant in advance. The average price for lunch is about 10,000 yen , however i am pretty sure you may want visit again there. River Kawadoko is just on the river so you don`t feel any heat even  in summer also.In the nature,you can try special Kyoto cuisine.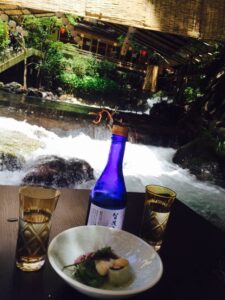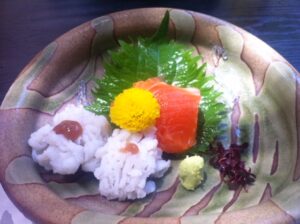 If you are visiting may to summer,Kifune Kawadoko is highly recommended.
【Access】
From Kyoto Station to Keihan Nanajo station by walking 10min. By Keihan Railway please take Nanajo to Demachiyanagi and transfer to Eizan Railway Demachiyanagi station to Kifuneguchi.After get off Kifuneguchi by city bus 5min.by walking 10-15min.