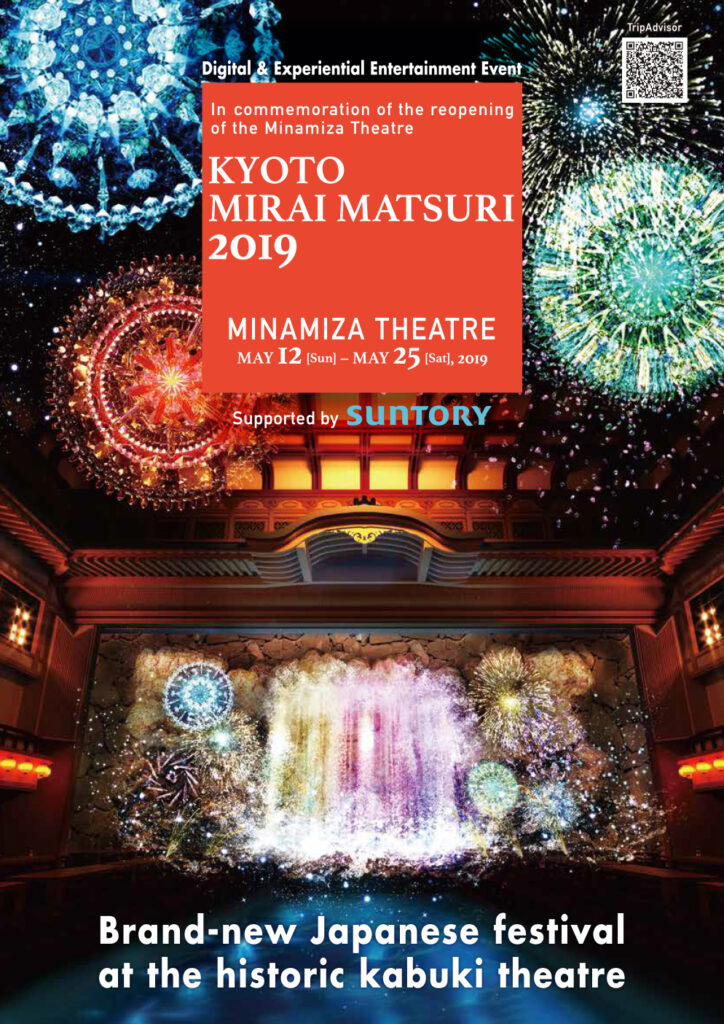 Today, I would like to introduce you an Event in Kyoto starting from this weekend.
KYOTO MIRAI MATSURI @KYOTO MINAMIZA
2019/05/12(土)~2019/05/25(土)HIRUMATSURI/Day festival (during 11:00~17:30)
2019/05/12(土)~2019/05/24(日)YORUMATSURI/Night festival (during 18:30-22:00) ※until 23:00 only on Friday, Saturday and Sunday.
At the Theater "Minamiza" with the oldest history in Japan for 400 years,"Festival of the new era" is held on the theme of tradition and innovation.
Being selected as one of the "Registered tangible cultural properties" in 1996, Minamiza is also assigned as the "Historical landmark" of Kyoto.A Japanese film company "Shochiku" works with many creative teams and perform the festival with the latest technology.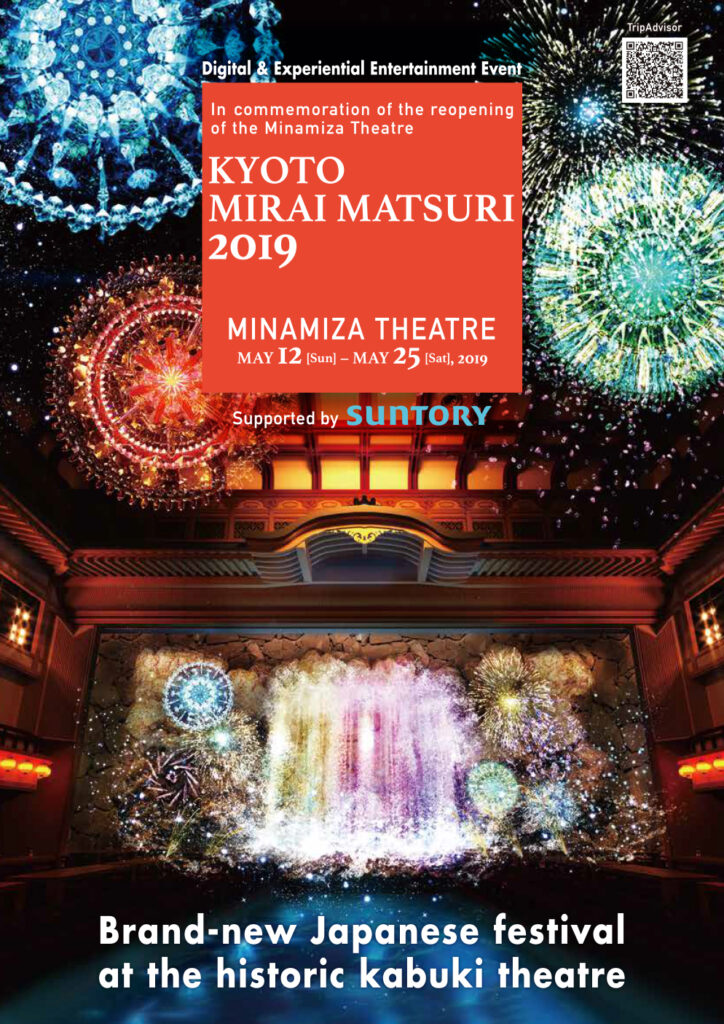 During the HIRUMATSURI, you can enjoy your meal while watching a "Waterfall-Jection Mapping"(Projection mapping), huge waterfall that upgraded from the original honmizu(Real water used on stage). In addition, there will be Kabuki contents that use AR technology, and various events!
In the "Night Festival", in addition to the projection mapping, there will be a DJ booth in front of the waterfall. You will be able to enjoy the performance combined with modern and traditional Japanese atmosphere at night.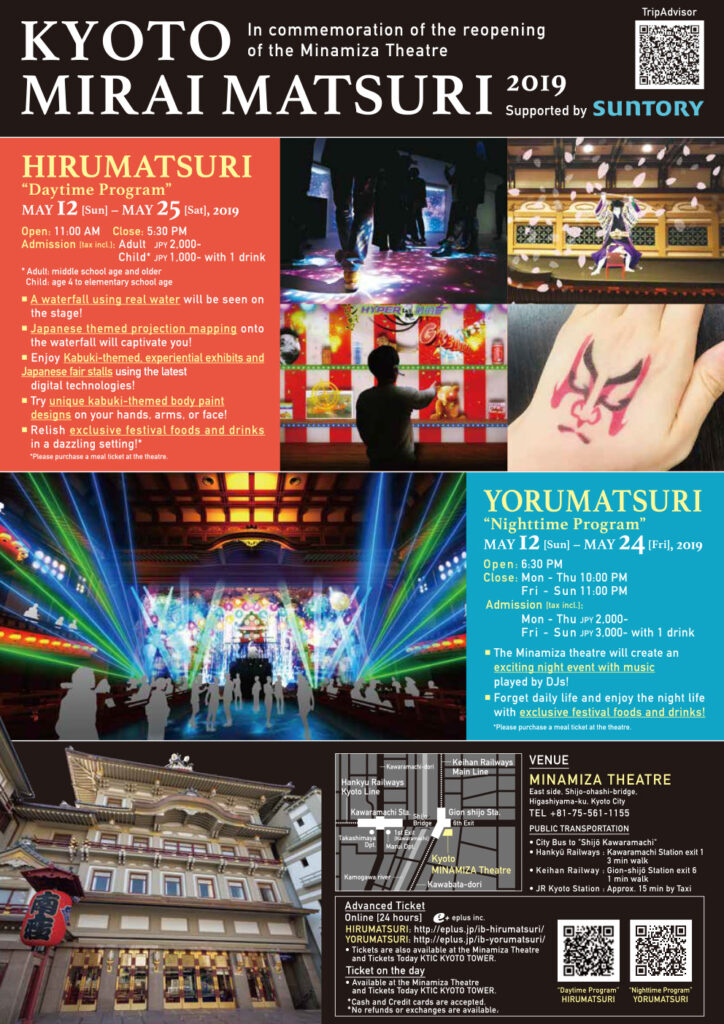 【Admonition Fee】
HIRUMATSURI/Day festival: Adult 2000 yen, Child 1000 yen  ※Including one drink
YORUMATSURI/Night festival:  2000 yen for both Adult and Child
※On Friday, Saturday and Sunday will be 3000 yen for both Adult and Child  ※Including one drink
★☆If you stop by at JAPANING KYOTO INFORMATION CENTER, you can get 200 yen discount coupon☆★
※The discount coupon is only valid for tickets purchased at the Minamiza Theater (up to 5 tickets) ※You can use this discount coupon for both an advance ticket and a day ticket. (It is not possible when you but tickets on phone or through the Internet. )
Detail   https://www.miraimatsuri.com/
南座/Minamiza https://goo.gl/maps/yue9BKXxjGuMS7M16