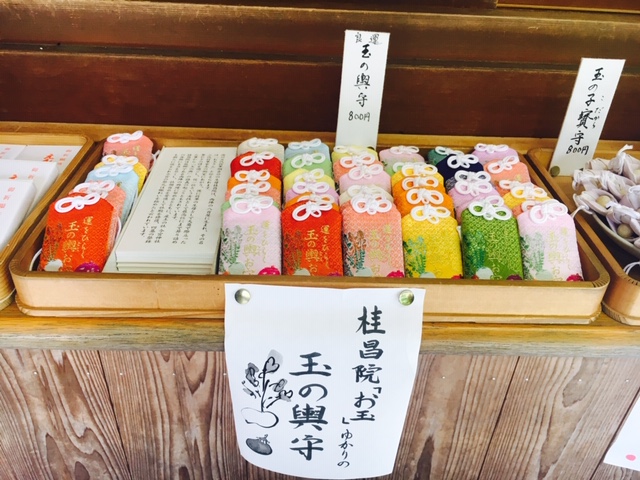 Today, we will introduce the recommended lucky charms and shrines for your Kyoto.
【今宮神社 / Imamiya Shrine】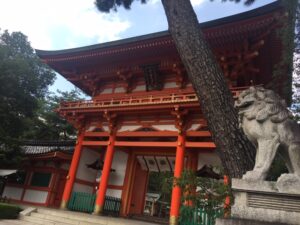 It takes about 20 minutes from the subway Kitaoji station. To the north of "Daitokuji Temple famous for "Ikkyusan", There is a "Imamiya Shrine" , which is known as the "Tamanoshima Shrine" for good marriage.
This is a shrine that was rebuilt by "Keimasai (Otama)", the mother of the 5th Shogun "Tokugawa Tsunayoshi" in the Edo period. She was born in "Nishijin" of the famous "Nishijin-ori" in Kyoto. She was originally a daughter of a low-ranking eighty-year-old shop, but she was loved by Ikumitsu Tokugawa and became a wife and later general's mother. It is said Japanese Cinderella.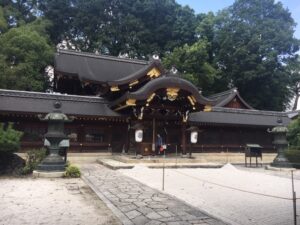 The recommendation here is "Ball Charm". The pattern of the Charms are Kyoto vegetables such as carrots, radish, egg plants! Since she is "the daughter of the vegetable store" and from Nishijin, it is made of Nishijin Cloth. Colorful and cute Charms are good for souvenirs!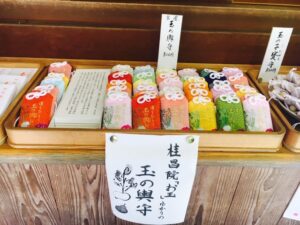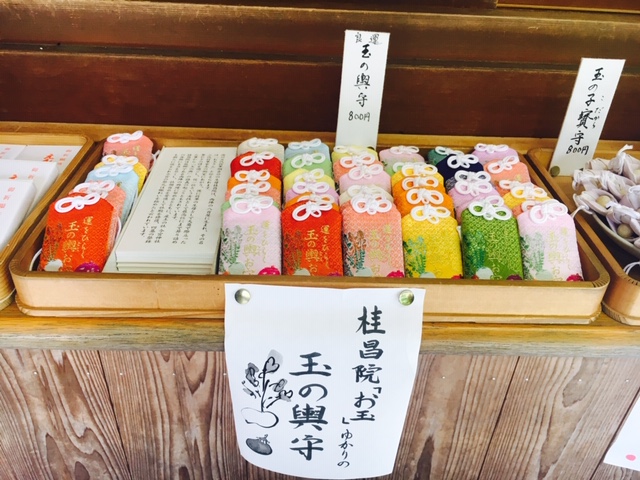 After visit Shrine,Please visit "Aburi-mochi"(Rice-cake)" !There is two famous "Aburi-mochi"(Rice-cake)"at east gate. `Minami Kazariya is established 400years ago (Edo Era)! (South). Ichiwa is established 1000 years ago(Choho 2 years) You can try aburimochi for 500yen. This street is tasteful and often filming historic drama.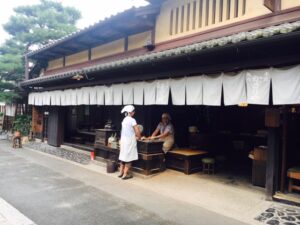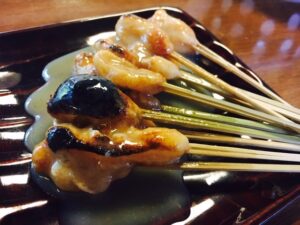 It`s little bit far from Kyoto City Center.You can enjoy Kyoto History and Kyoto Sightseeing. May is recommended season.