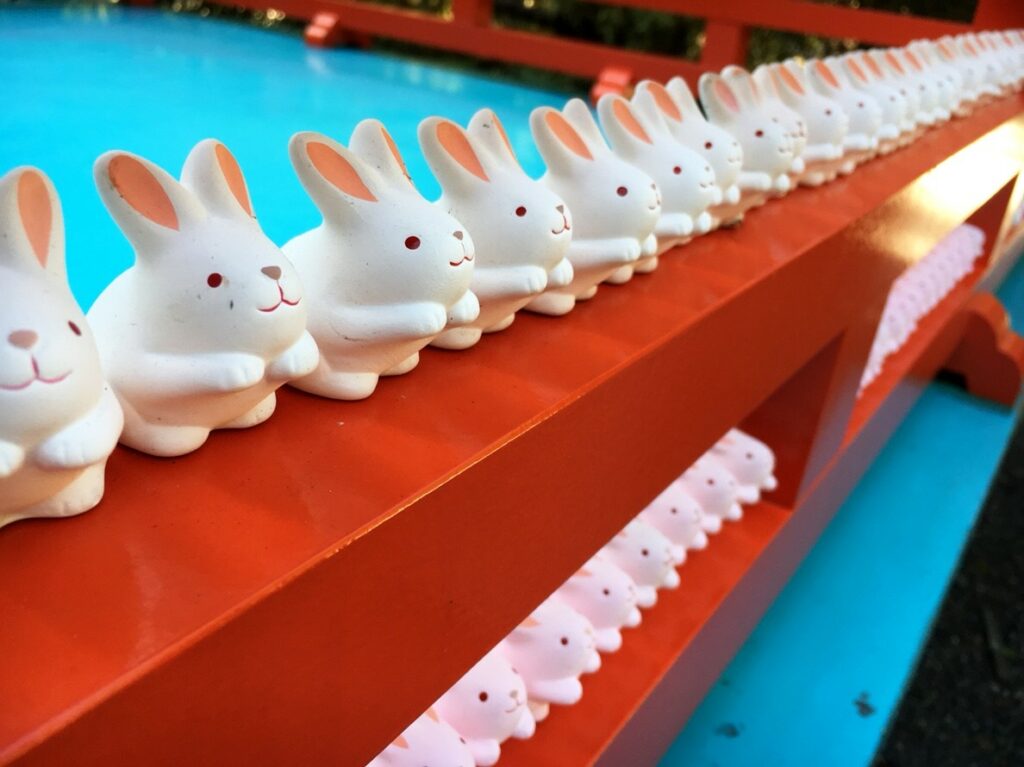 Hi,  I want to introduce a temple called Okazaki Shrine that  is becoming popular.
It is famous for praying destiny, marriage and pregnant. In recent year, because of its cuteness, the shrine has been becoming more and more popular place for taking photo.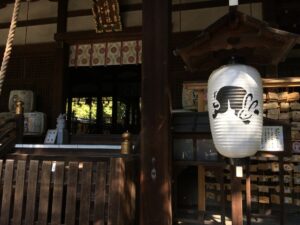 The Okazki Shrine was built on 794 where "Susanowo no mikoto" and "Kushiinada hime no mikoto" have been enshrined in there.
There is really cute fortune case which shapes white and red rabbit in the shrine. How cue are they!? Once you see this little cute rabbit, I'm sure you will want to draw a fortune there.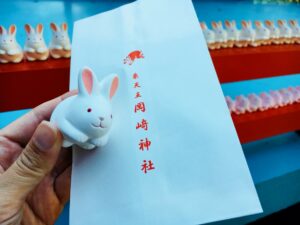 Most Japanese shrine welcome you with gurdian dogs which are called "Komainu" but here in Okazaki shrine, it welcomes you with those cute rabbits.
Also you can find lots of different type of rabbits all over the shrine, such as rabbits which bring you economic fortune or destiny.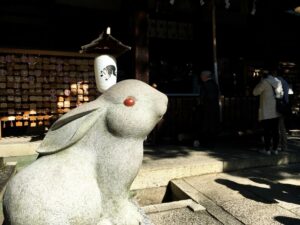 The place is nearby Heian Jingu Shrine,  please visit it ♪
Direction to the Okazaki Shrine
・City Bus 32, 203, 93, 204.  Get off at 「岡崎神社前」"Okazaki Jinjya Mae"
・City Bus 5 . Get off at 「東天王町」"Higashi Tenno chou"
・Keihan Line. Get off at "Jingu Marutamachi Eki Mae"
・Subway Touzai Line. Get Off at "Keage"
★We suggest you to stop by when you visit HEIANJINGU SHRINE or KONKAI-KOMYOJI TEMPLE
★Estimate of staying time: Approximately 30minutes