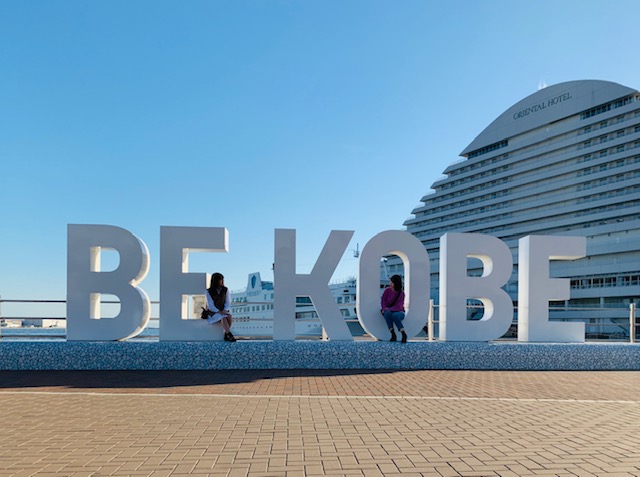 BE KOBE
Today, I want to introduce you a sightseeing spot in Kobe.
This place is famous for being able to take beautiful picture with a huge sculpture of the word  BE KOBE.
It is located in Meriken Park, a 15-minute walk from Kobe Station, and many people line up to take pictures.
Meriken Park, where BE KOBE is located, is attached to the sea, so you can enjoy the romantic feeling.
In addition, you can fully enjoy Kobe all day long,
because Kobe Tower, the famous Starbucks, museums, shopping centers, Ferris wheel of Harborland,
"Mosaic" (name of building) where you can find cute props shops and various restaurants etc are all gathered in one place.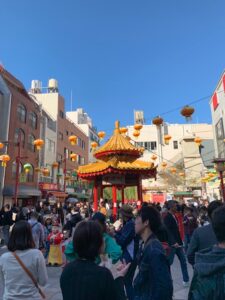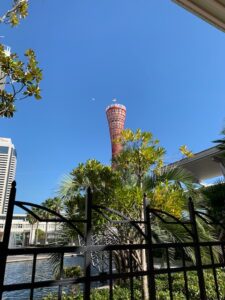 There is also famous Chinese street that takes 10-15 minutes on foot from BE KOBE.
I recommend you to eat at Chinese streets or Mosaic.
Lastly, you cannot miss the night view of Meriken Park (BE KOBE).
The night view of the sea with the light up of BE KOBE, the Kobe Tower, and Ferris wheel is really beautiful.
Day and night views have different charms, so it's also a good idea to stop by around the day and night, while looking around.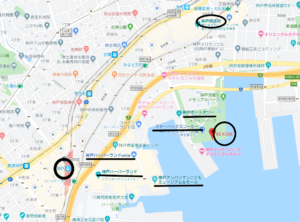 ---
~Kyoto's hotel is about M's inn!~
M's inn is the best choice to stay in Kyoto
Our hotels are located near station and we have many hotel in Kyoto.Also there are many guest limited services.
Why don't you stay M's inn ♪