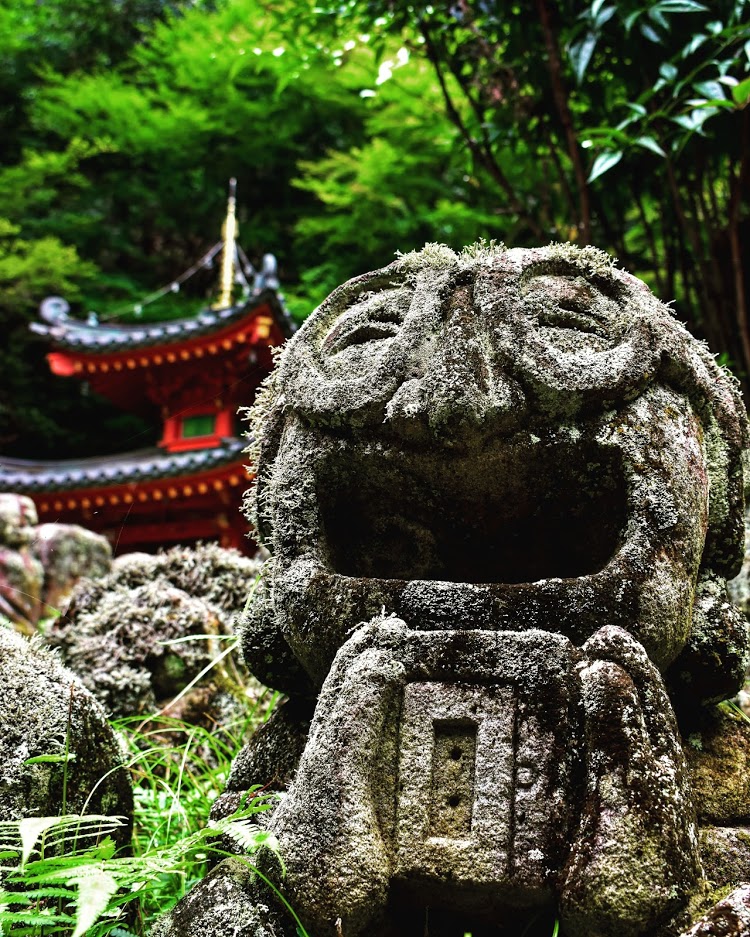 Otagi Nenbtsu-Ji Temple
~You can visit this temple from the Bamboo Forest~
On September 1, I went to this temple.
It was really nice place because I could listen to birds singing and breathe fresh air!!
At this temple, you can meet more than 1000 charming statues, like them!
Please check it out 🙂
<Address>2-5 Fukatani-cho, Saga-Toriimoto, Ukyo-ku, Kyoto 616-8439 JAPAN
<Phone> Tel: 075-285-1549
<Open>
・Regular Hours March – November   8:00am to 5:00pm  (last entry at 4:45pm)
・Winter Hours  Dec. 1 – Feb. 29            8:00am to 4:45pm   (last entry at 4:30pm)
<Entry Fee> 300 yen     (under 15 free)
<By Taxi-Easiest Way-> 5 minutes• Approx 1,000 yen
<By Bus>
Approx 25 minutes• 230 yen per person
*Home Page has information in details .
<By Foot> Approx 1 hour from JR Saga-Arashiyama Station
Home Page
https://www.otagiji.com/story-en
---
~Kyoto's hotel is about M's inn!~
M's inn is the best choice to stay in Kyoto
Our hotels are located near station and we have many hotel in Kyoto.Also there are many guest limited services.
Why don't you stay M's inn ♪