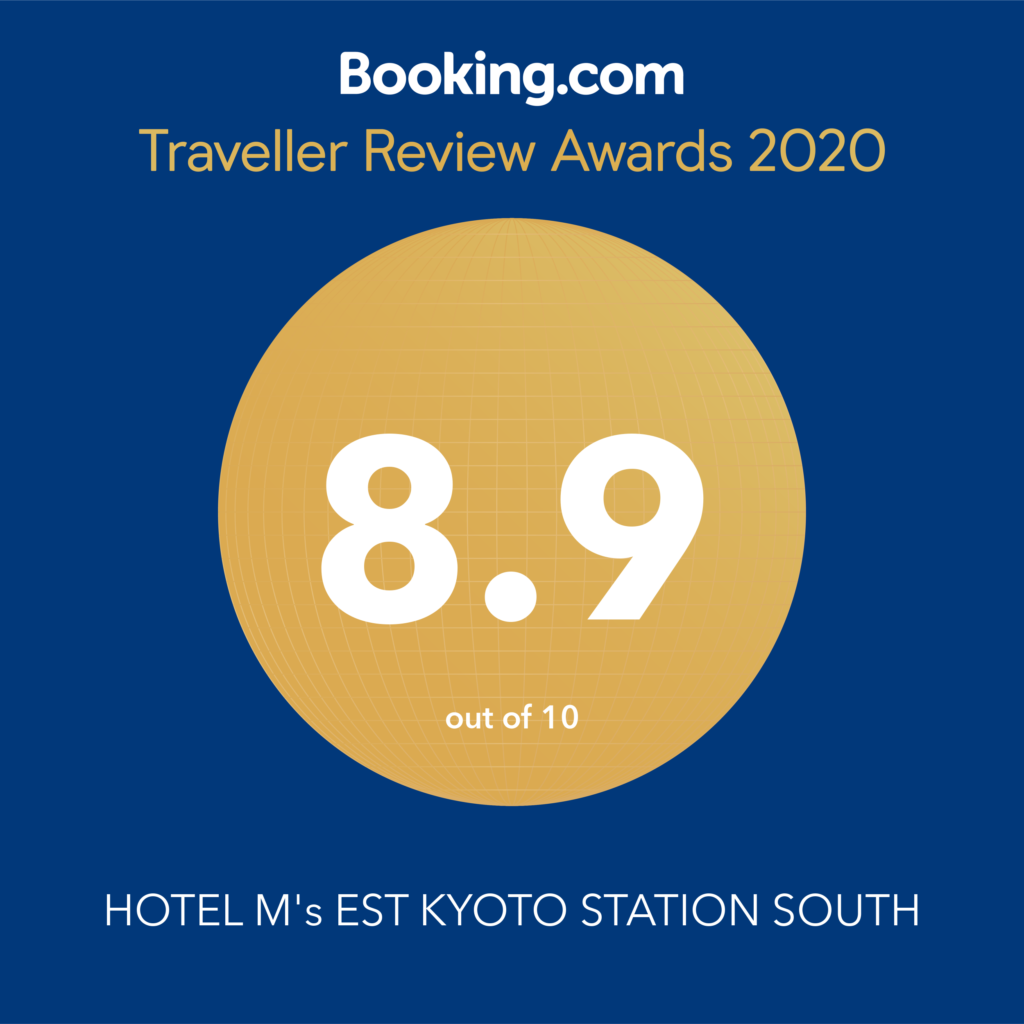 Hotel M's Est Kyoto Station South has received the Traveler Review Awards 2020 from Booking.com, one of the world's largest online travel agencies.
Traveler Review Awards are given to accommodations with great hospitality and offer a great experience. We now have an average review score of 8.9.
We have received 2,593 reviews from our customers with particularly high marks for our customer service(9.1 points), cleanliness (9.3 points), and location (9.1 points) (as of January 16, 2020).
We will continue to better our cleanliness and customer service, so that all customers can use our services comfortably and conveniently.
When coming to Kyoto, please choose Hotel M's Est Kyoto Station South and Hotel M's Group.
We look forward to seeing you all.
Regards,