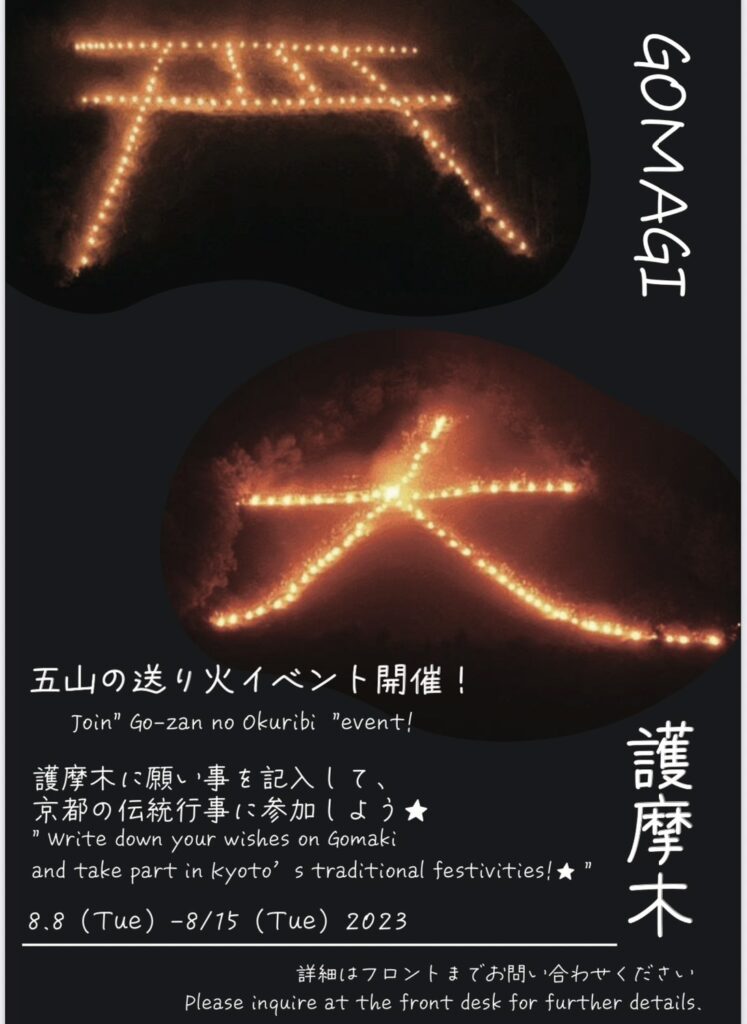 Due to its overwhelming popularity,
we are hosting "Gozan no Okuribi Event" at Hotel Gran M's Kyoto and Hotel The M's Kyoto again this year!
How about participating in the traditional event called "Gozan no Okuribi" in Kyoto?
We'll be giving out free 'Gomaki' and you can write your wishes on them.(First-come-first-served)
You can write your wishes on 'Gomagi' and be a part of this special occasion!
For more information, make sure to check out the official website.
It's going to be a fantastic experience!