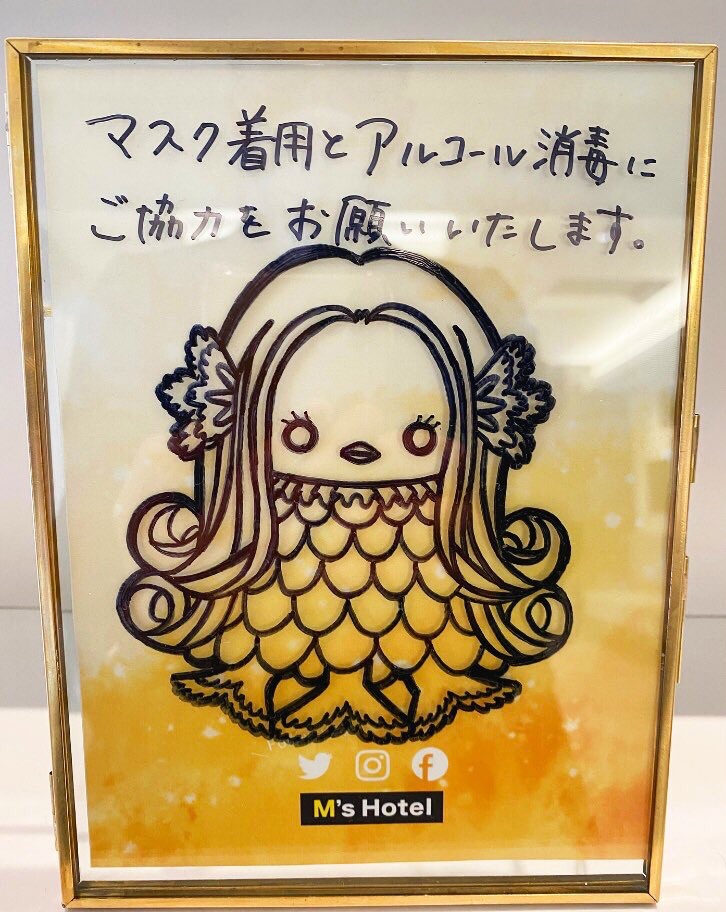 Corona virus cases have been increasing.
Along with expressing our respect to all the front liners around the world who are giving their best efforts every day, we pray for all the infected to recover as fast as possible.
Hotel Ms guarantees a safe and clean environment by disinfecting and ventilating its facility. Humanity, and so Japan, will overcome this epidemic. With a positive mindset, our staff has been working to improve what we can until the day we meet all of you from around the world.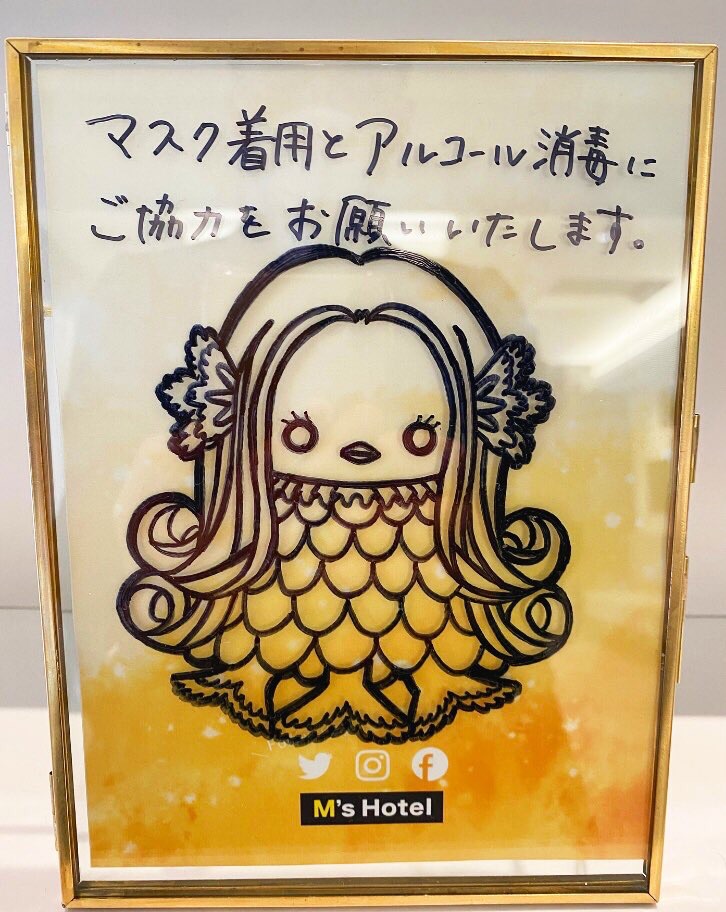 The image you see is an old youkai called "Amabie" cutely drawn by one of our staff. Although Youkai are fictitious living creatures stemming from Japanese imagination, this Amabie was not well known before the spread of corona virus. However since this Youkai presumably fights away epidemics, it has been receiving a lot of attention nowadays.
Our Amabie is waiting for you at our Hotel Ms Est Kyoto Station South front desk.