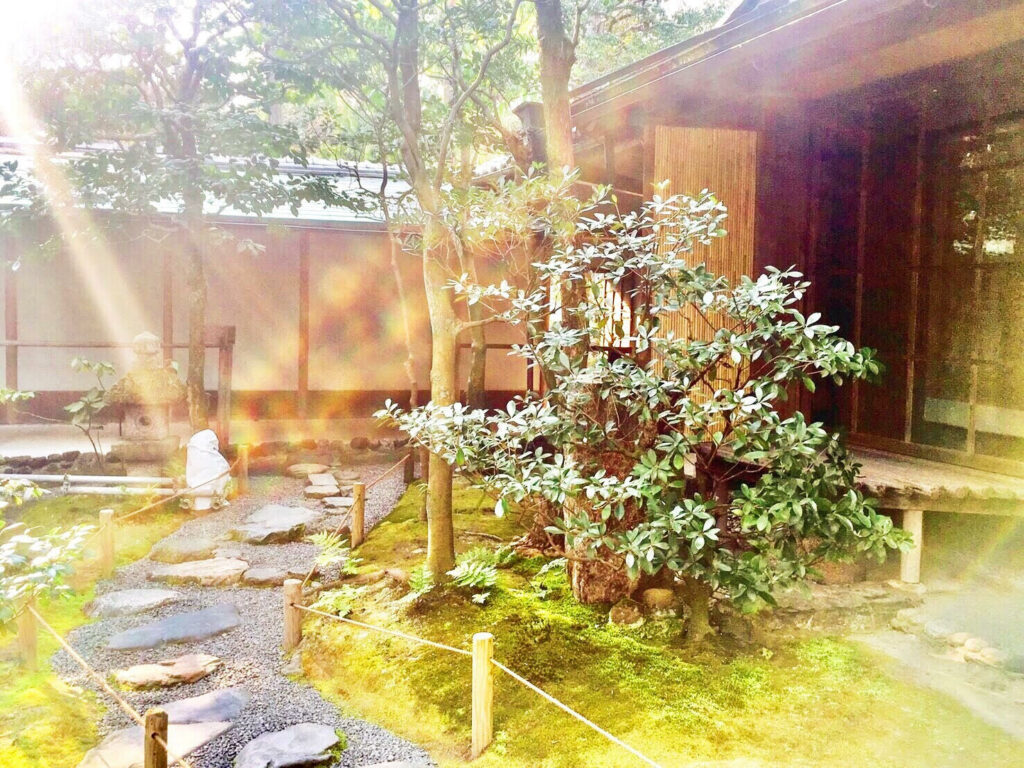 Have you ever heard about "Murin-an" of Japanese Garden in Kyoto?
Murin-an is one of the hidden sightseeing place and it's located at the same place of Higashiyama Ward in Kyoto as Heian Jingu Shrine and Kyoto City Zoo. So today I'm going to introduce to you about it.
What is Murin-an?
Murin-an is known for "Kyoto's Beautiful Modern Japanese Garden" and it was built in 1894 to 1896 (Meiji period) which used as a villa for a Japanese politician; Aritomo Yamagata (山縣有朋).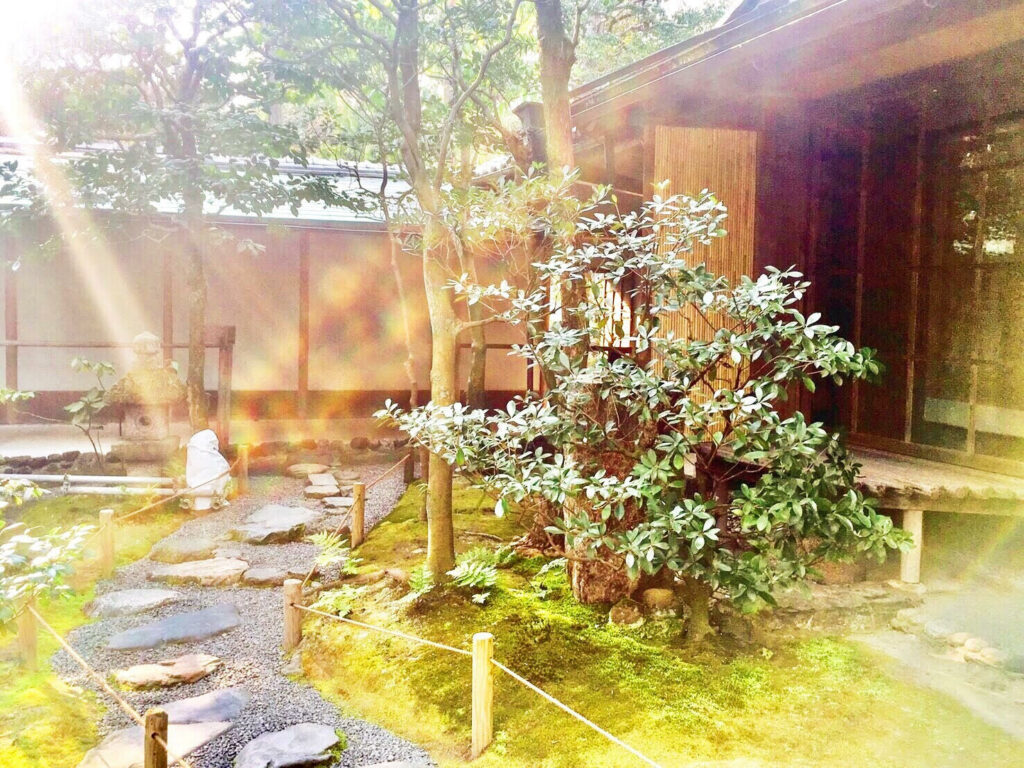 This is a masterpiece of a modern Japanese garden which composed of a garden, a main building, a Western-style building, and a tea house.
By the way, behind the meaning of "Murin-an" is: "there's no house next to this home" which represent how calm is here.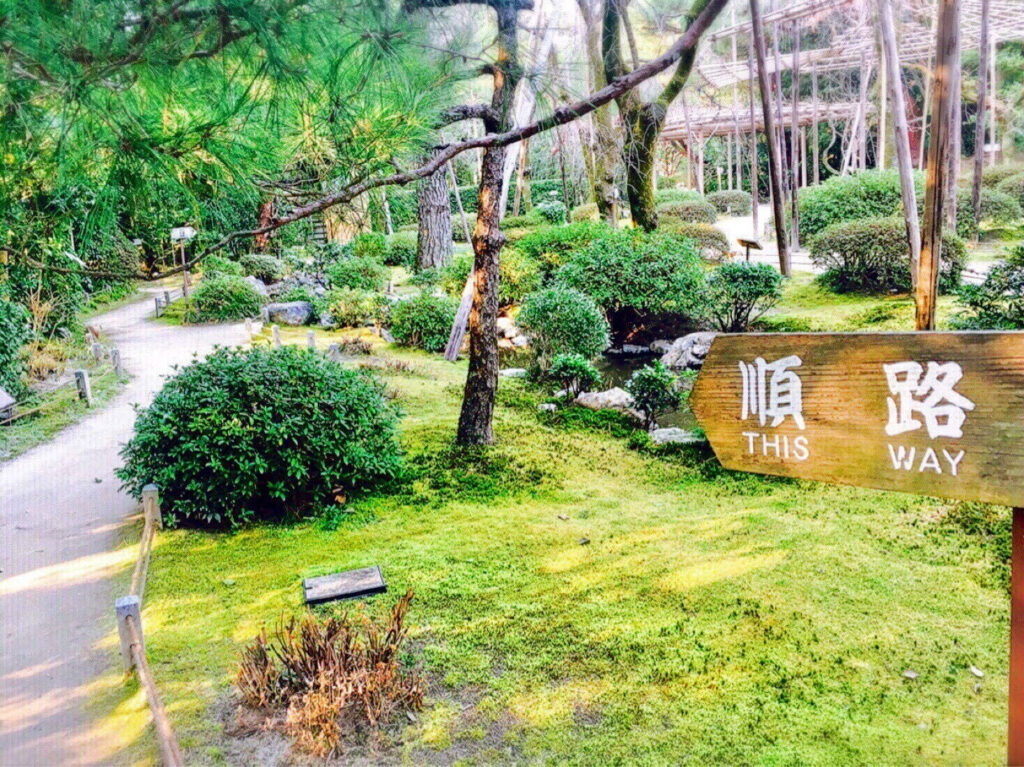 Here is also famous for the moss and you see lots of beautiful greens down there.
So, let's go "THIS WAY" to see the inside of this garden together!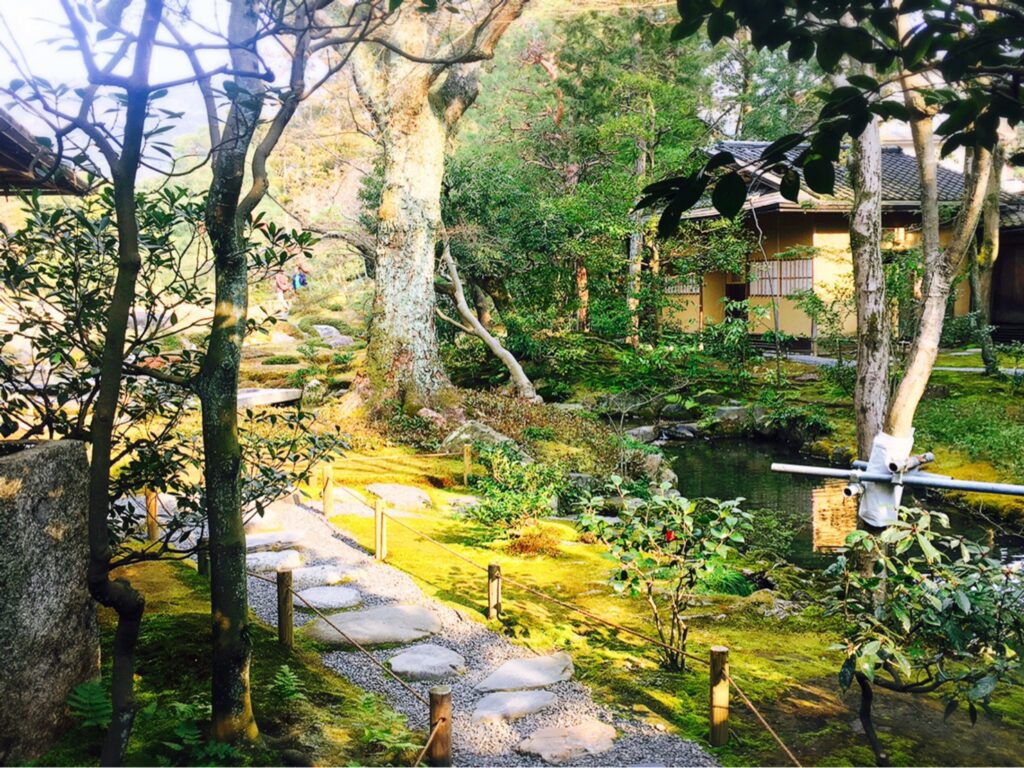 First, you can see the street with many huge rocks.
It seems like It's a begging of the fairy tall which looks fascinating.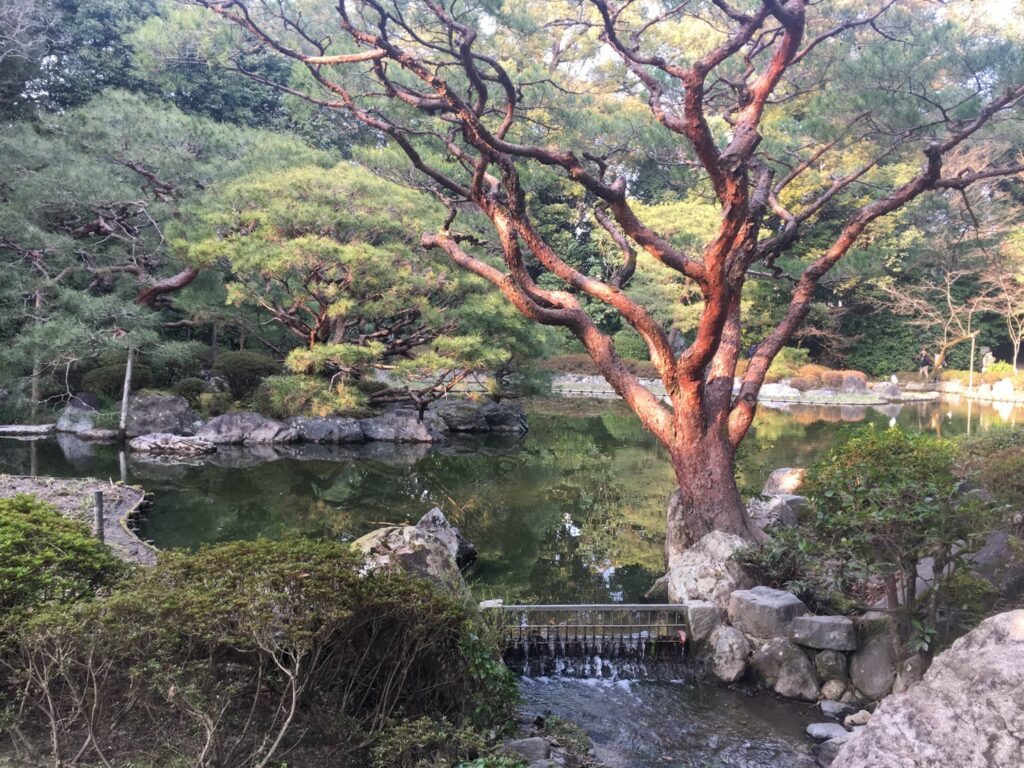 When we go towards the pond, there's a huge tree,
At the far end from here, there is a pond which you can cross with the stepping stones!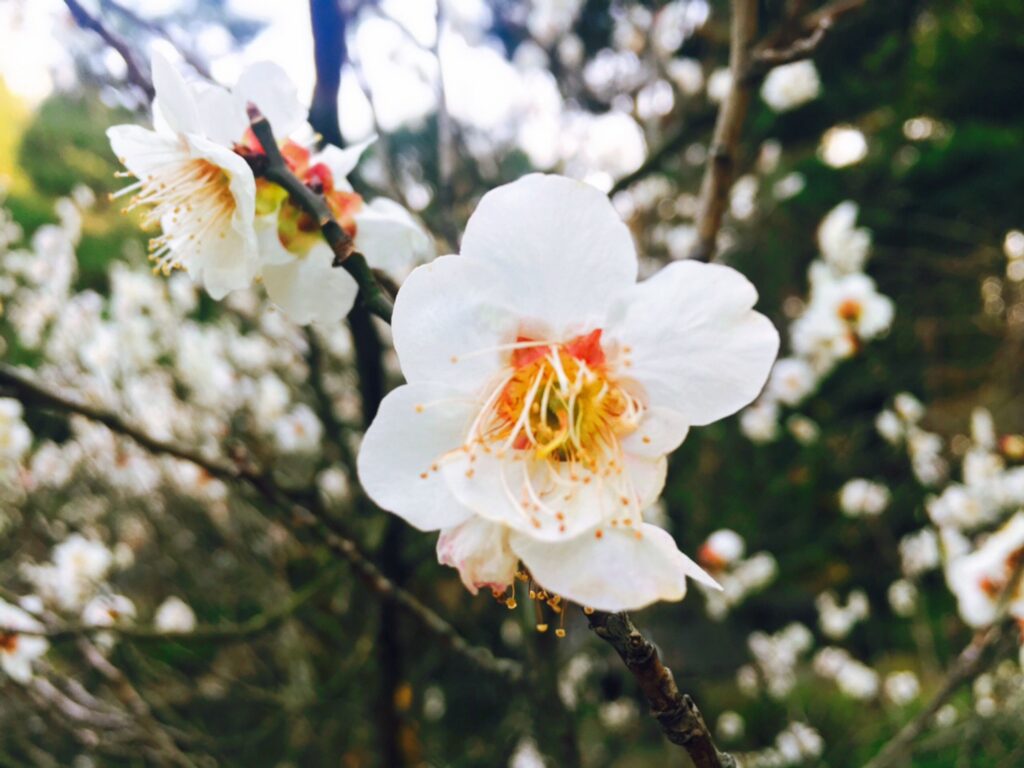 And when we look above, there's a lot of plum blossoms.
(If you have a chance to go there in March, please enjoy the beautiful plum blossoms!)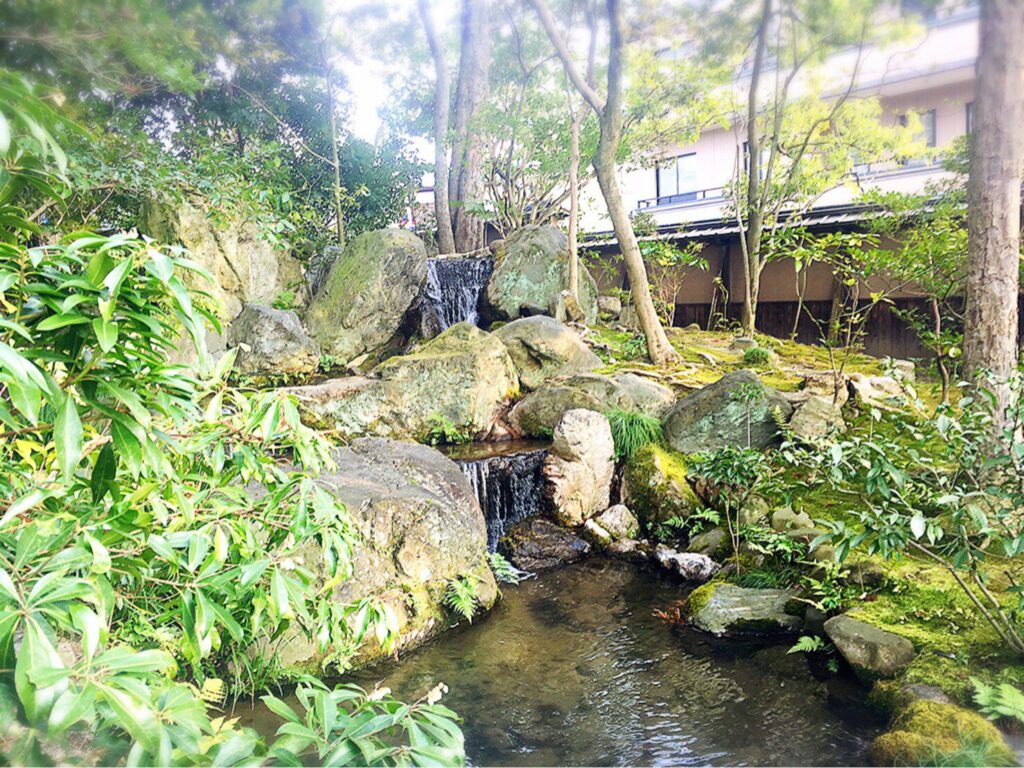 Then if we go further…? There's a waterfall!
It can definitely heal our body and soul with the sound of water.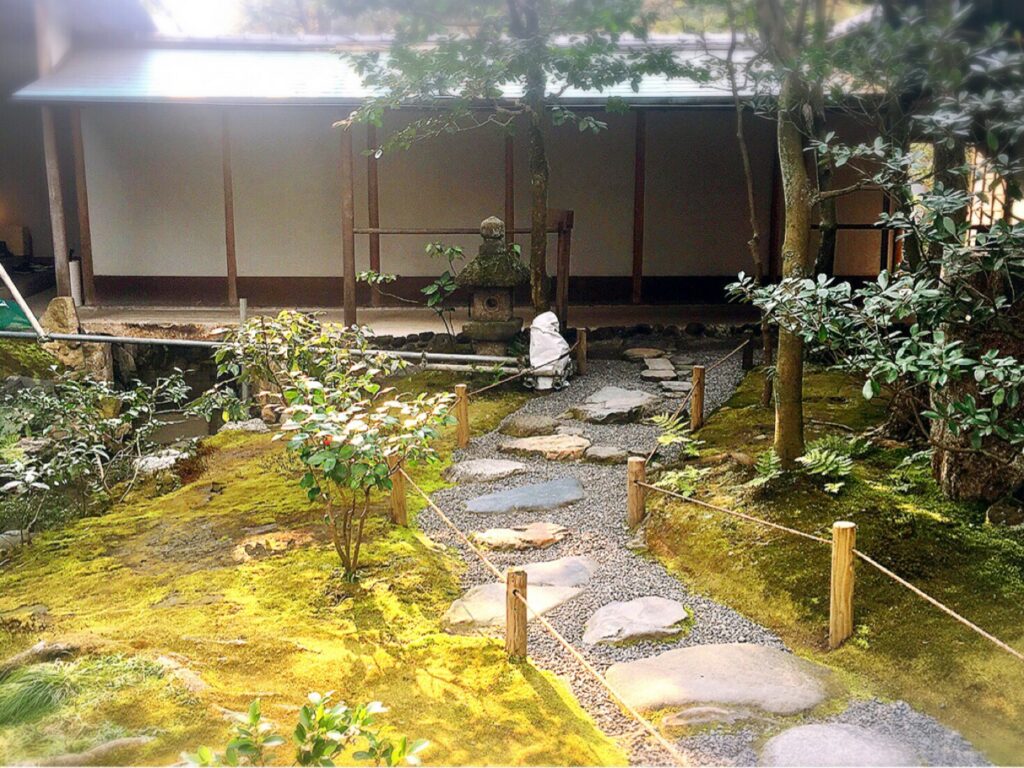 Now sadly, we have to go and the way we go back is also made with huge stones.
But it's not the actual end… because, we can enjoy drink and sweets in "Garden cafe" inside Murin-an!
Garden Cafe (⇦Click here!)
・・・・・・・・・・・・・・・・・・・・・・・・・・・・・・・・・・・・・・・・・・・・・・・・・・・
For those of you who want to see more about how dose this garden looks like, you can enjoy the atmosphere in 360 degrees with the Virtual Garden Walk from their website!
⇩     ⇩     ⇩
https://murin–an.jp/about/ (Click here!)
・・・・・・・・・・・・・・・・・・・・・・・・・・・・・・・・・・・・・・・・・・・・・・・・・・・
Opening hours and admission
Murin-an
Opening hours
| | |
| --- | --- |
| April – September | 9:00 AM – 6:00 PM |
| October – March | 9:00 AM – 5:00 PM |
※Last admission is 30 minutes before the closing time.
Closing days
December 29-31 
※Open from New Year's Day.
Admission
Adults 600 Yen
*Free for children under 6
*Now they're changing the opening hours due to the corona virus so please check the website.
As a measure to prevent the spread of COVID-19, the Murin-an Management Office shall be closed for the provisional period of April 7-May 6, 2020. For details concerning Murin-an events, please see this page.
Murin-an (⇦Click here!)
Access
City Bus (Kyoto Transportation Bureau)
Kyoto Okazaki Loop bus: Get off at "Nanzenji, Biwako Canal Memorial Hall, Kyoto City Zoo Higashimon-mae" then walk 1 minute.
Via other City Bus: Get off at "Jingumichi" or "Okazaki Koen Bijutsukan Heian Jingu-mae)" (Kyoto Municipal Museum of Art) then walk 9~10 minutes.
Train (Kyoto City Tozai Subway Line)
Take the Subway Tozai line and get off at Keage Station (T09), then walk 7 minutes.
Please visit the Kyoto Transportation Bureau homepage for timetables.
Taxi
From Kyoto Station approximately 20 minutes.
Please note that Murin-an does not have a parking lot. Due to heavy traffic during tourism seasons, public transportation and taxi are recommended.
Address
If you want see somewhere Kyoto-like, beautiful quiet garden, please visit there!