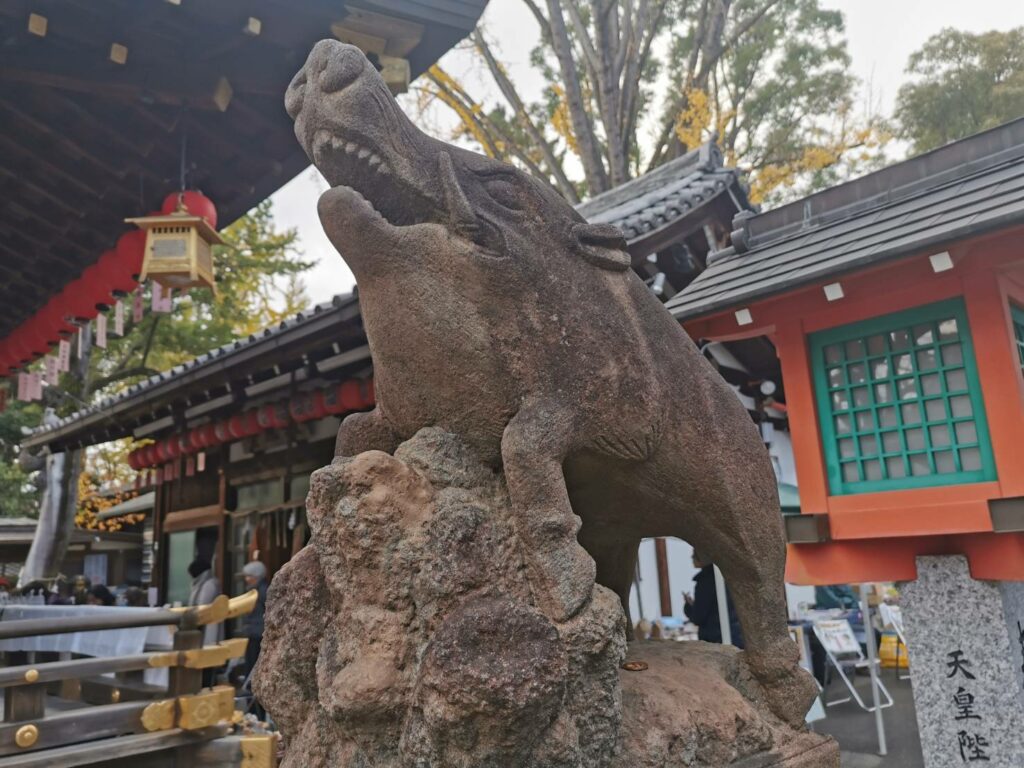 There is Goou-jinja Shrine next to Kyoto Imperial Palace considered as the popular place for Plum, Peach, and Cherry blossom tree!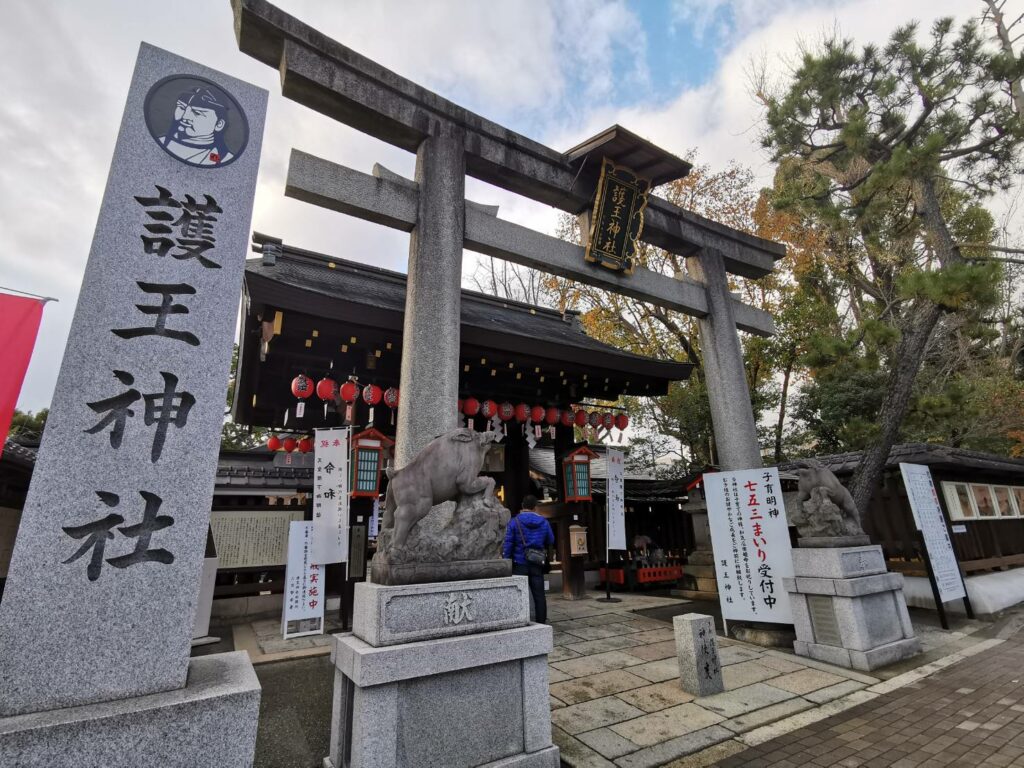 Goou-jinja Shrine also known as 'Boar Shrine' has many statues of boar. Many people visited this shrine as well as Zenkyo-an Temple / Kyotofukoh at Kenninji Temple since the last year was 'Year of the Boar.'
♪ A blog from the past! Please check out a blog about Zenkyo-an Temple / Kyotofukoh at Kenninji Temple.
This shrine has two kinds of God. The first god is Guardian Angel for any injury or weak joints. According to a legend, 300 boars took care of a man who his leg got injured. It is regarded as having divine favor in protecting their health. Therefore, not only local residents but also tourists go to this shrine to pray to God. The second god is Guardian Angel for children because a Shinto priest fostered children who lost their relatives during war.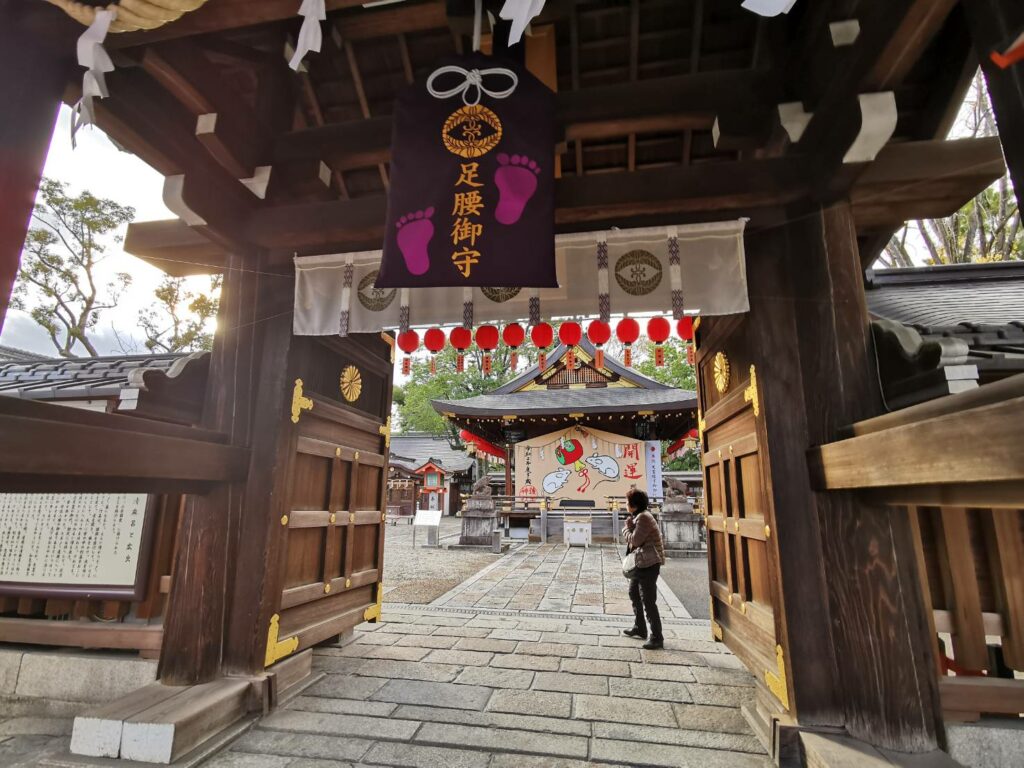 The design of a statue at place for ritual cleaning of hands and mouth with water when visiting shrine is boar. In addition, the design of Komainu is also boar. Komainu are two statues of dogs. You will find them at the entrance of a shrine. They are guardian dogs. 'Oyasumi Dokoro' Rest room has an exhibition of boar collections. There are about 4,000 statues of boar. So you see images, statuary of wild boars throughout. Beautiful details everywhere, from the finials to the ground itself, to the purification area to where bad fortunes are left. Please search them!!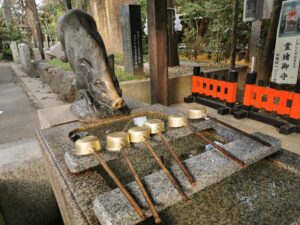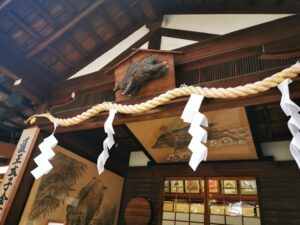 You should not miss 'KURATATEIGUSHI'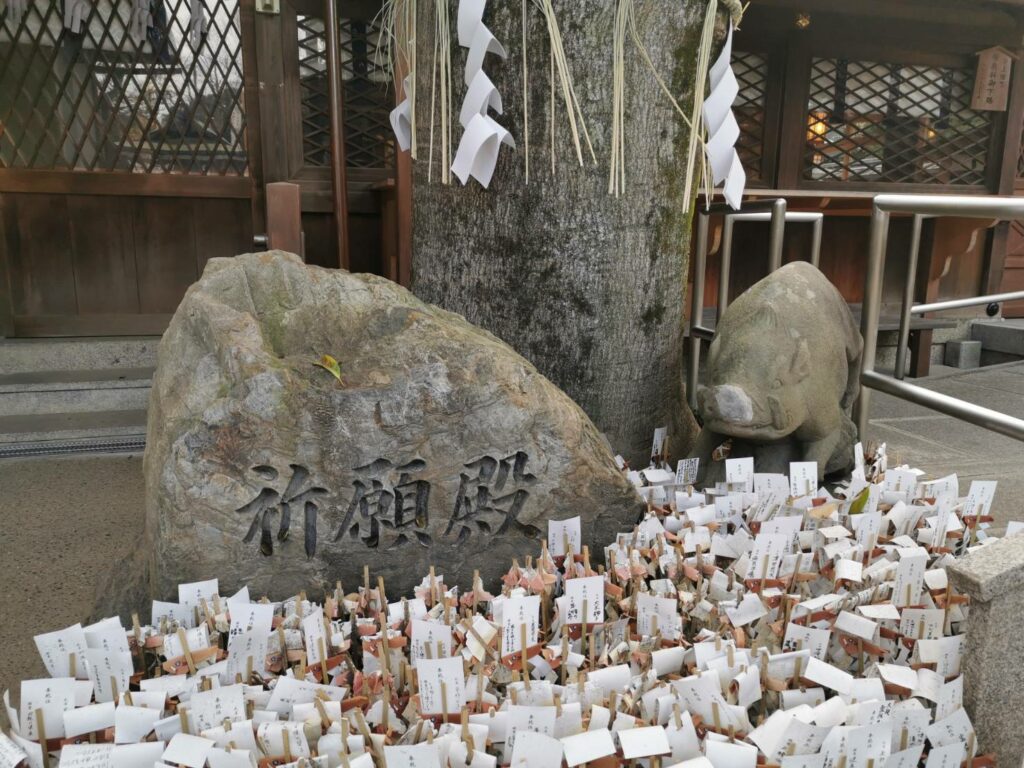 When you go to the inner shrine in this shrine, there are 'Sacred Boar statue' and 'KURATATEIGUSHI'on the left side. Next Ogatama-noki tree there are both of them, sacred boar of statue and Kuratateigushi. 'KURATATEGUSHI'is a pair of Ofuda. First of all, you have to buy a charm, which are called ofuda. These paper charms are issued by Shinto shrines and they protect the area where they are placed. You will receive two charms. You should write your wish o both of them. One of the ofuda should be stuck into the ground next to the boar statue. The other ofuda is brought back home and offered and the shrine inside the house, or placed near the entrance to the house.
Please visit this shrine when you go to Kyoto♪ I recommend this place not only for benefit but also photo spots.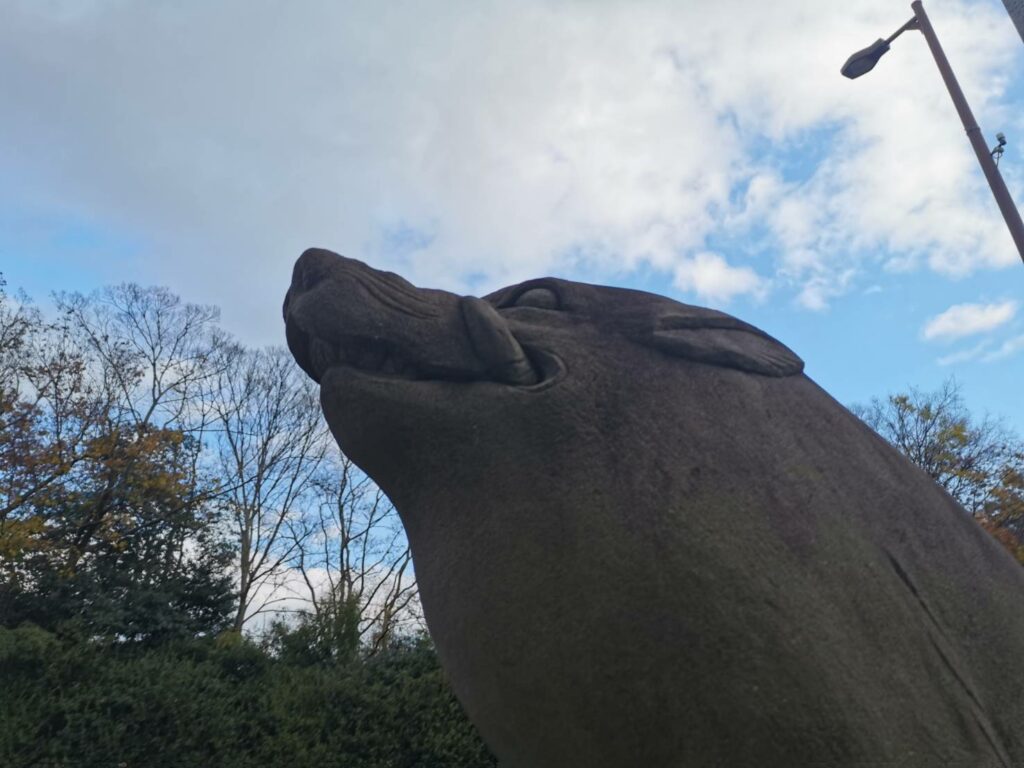 Goou-jinja Shrine
---
~Kyoto's hotel is about M's inn!~
M's inn is the best choice to stay in Kyoto
Our hotels are located near station and we have many hotel in Kyoto.Also there are many guest limited services.
Why don't you stay M's inn ♪