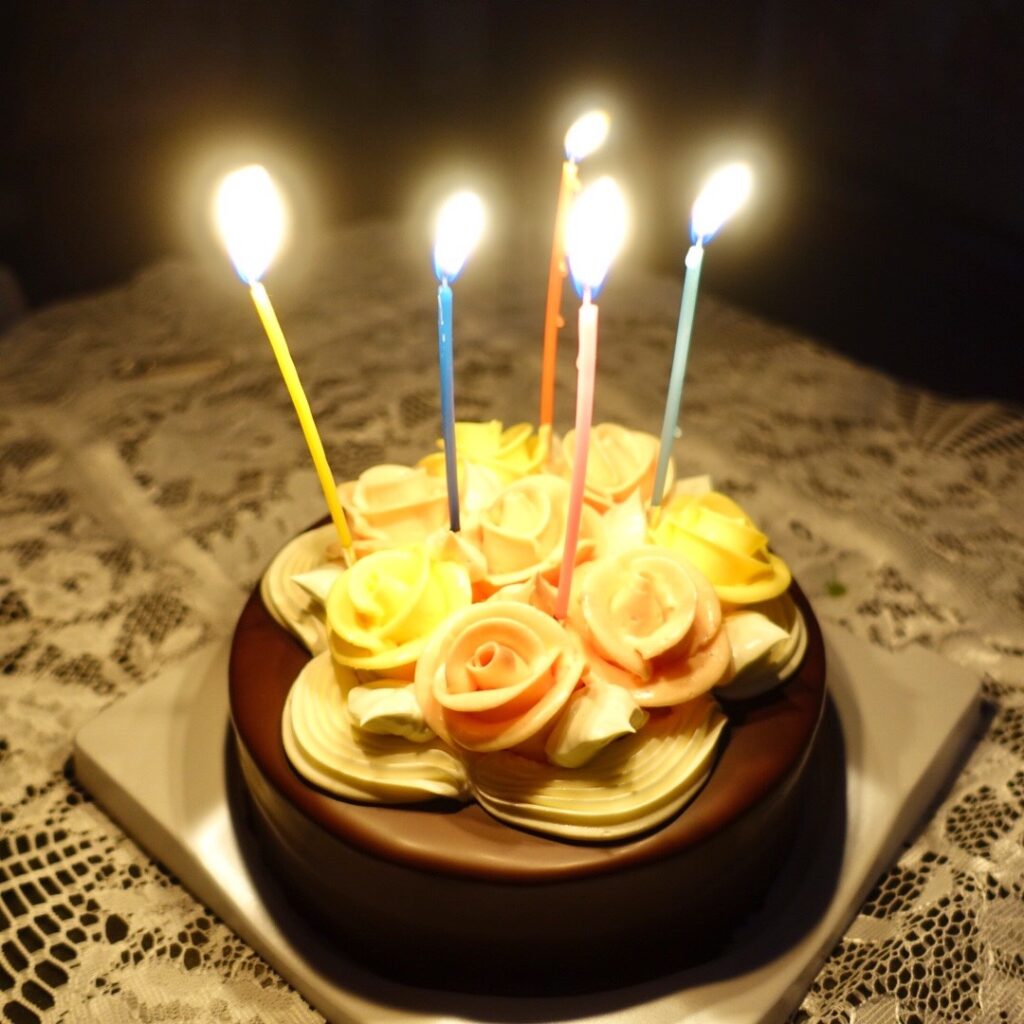 Hi!
Recently I had my birthday and I enjoyed a lot!
One of my favorite things about the birthday is; no matter how old you are, having someone to celebrate your birthday is such a wonderful things and we'll filled with so much happiness while enjoying and sharing the moment together, don't you think so?
Anyway long story short, I love warmhearted compassionate things💗
・・・・・・・・・・・・・・・・・・・・・・・・・・・・・・・・・・・・・・・・・・・・・・・・・・・
And most interesting thing of my birthday this year was a "cake" because it was so beautiful, sweet, artistic which I haven't seen for quit a long time and most definitely, yummy!
Then I thought, not only receiving but also giving this cake to someone who you love is really beautiful and they gonna enjoy the way I did!
So today, I'm going to introduce about the birthday cake.
Here we go!😊
Flower chocolate birthday cake 🍰
This is it!
Don't you think that the flower design like a rose is so beautiful and cute?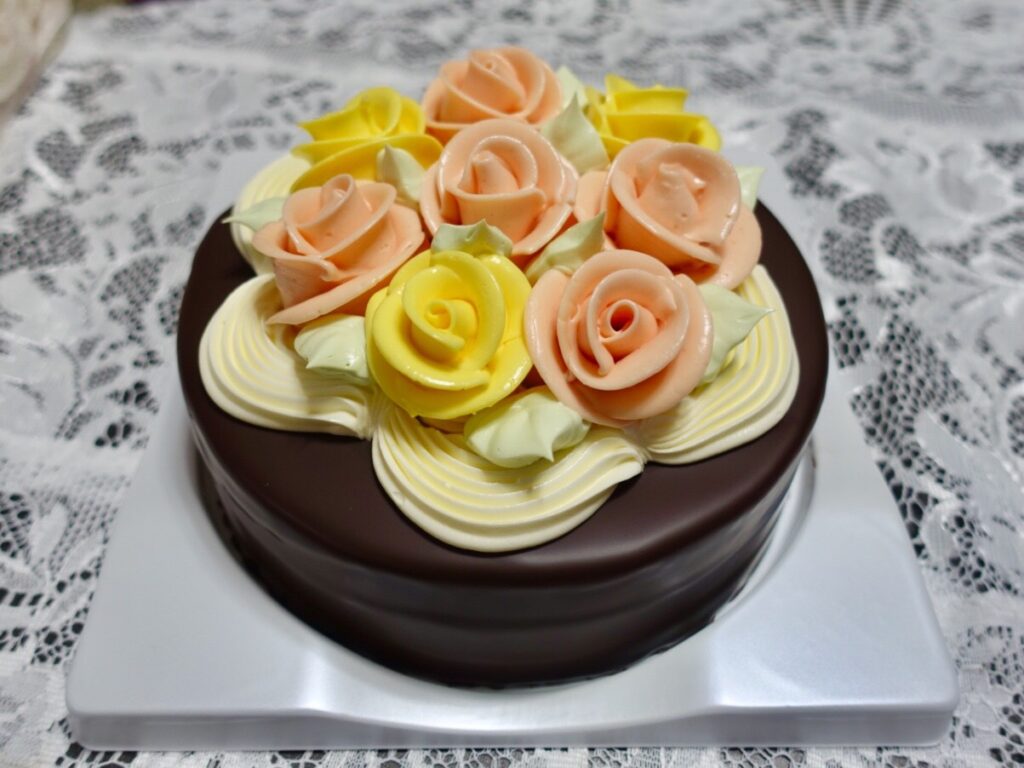 Right above is looks like this and…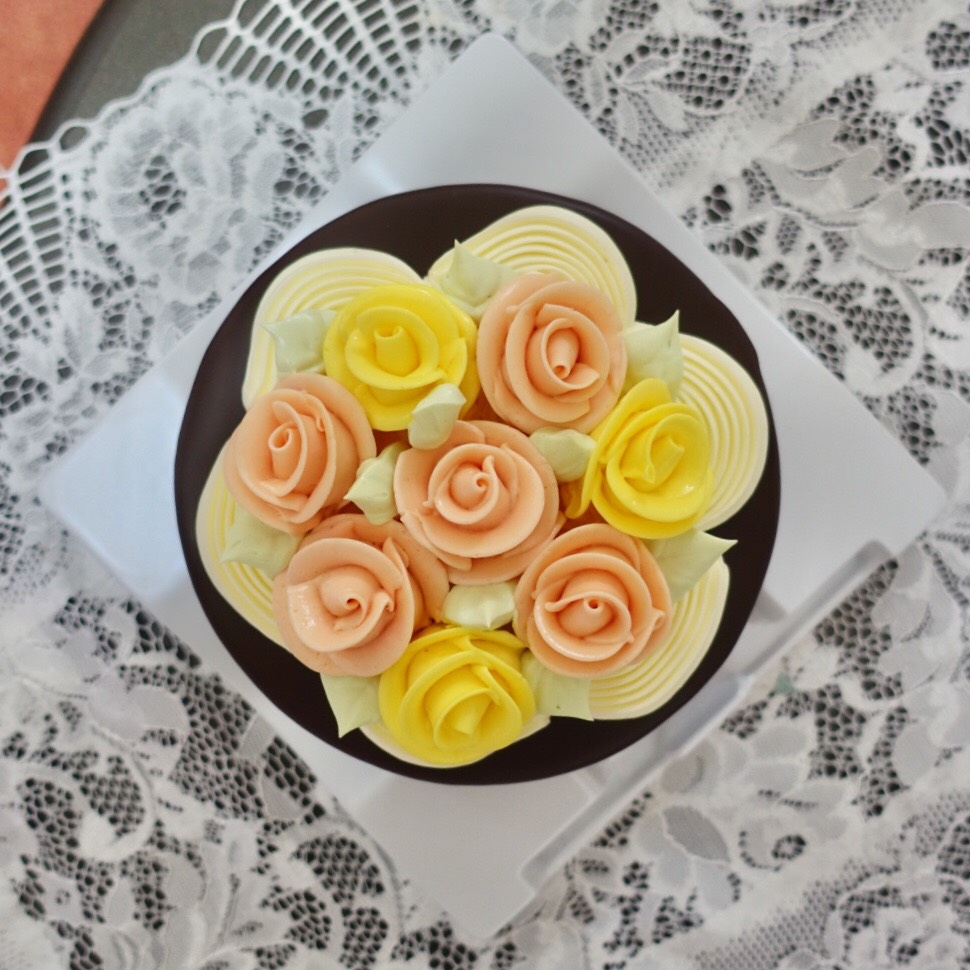 When you see it up close, flowers and leaves are designed beautifully🌼
It's like a magic of the pattissier!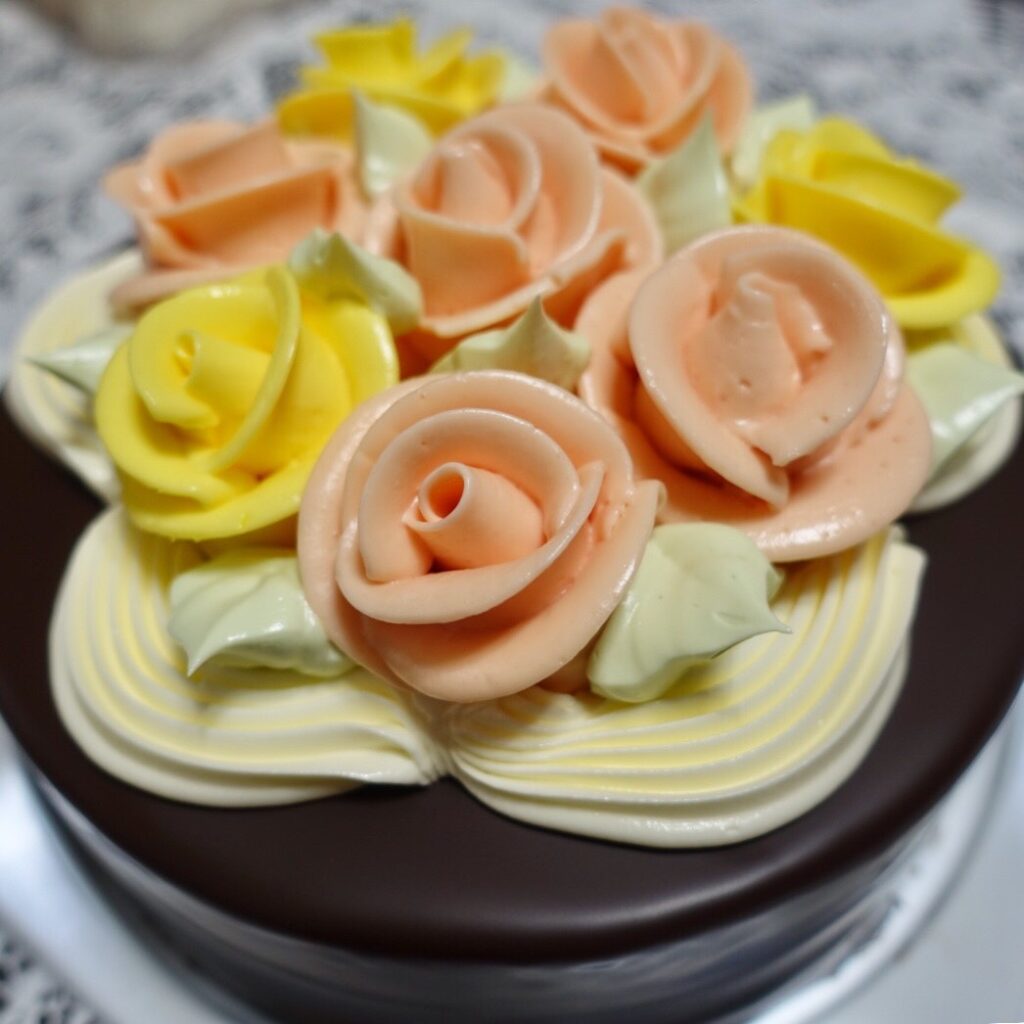 Actually, this cream is not a whipped cream, it's a "butter cream".
Little bitter taste chocolate cake and the butter cream was such a good combination and very delicious!
I put the birthday candle on cake.
It looked good on it and so beautiful✨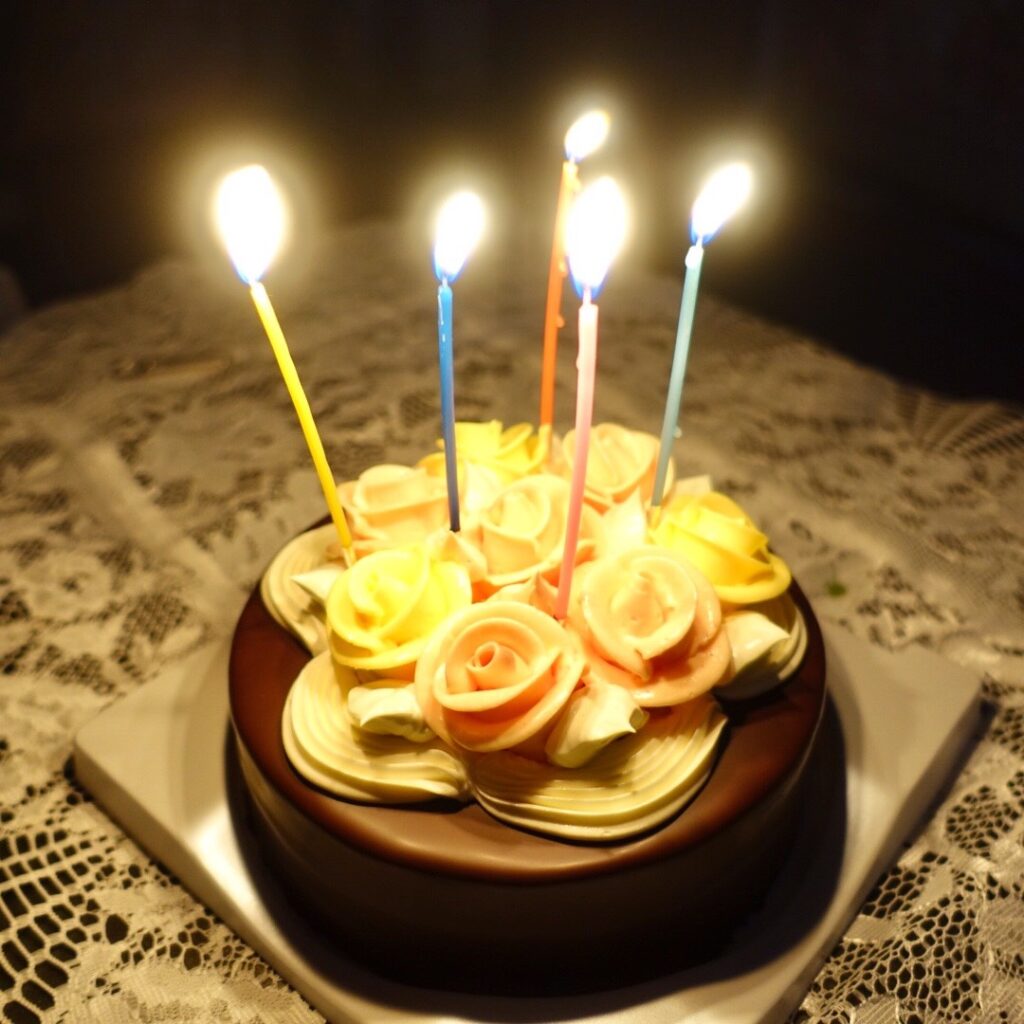 Strawberry sponge birthday cake 🍰
There's another kind of cake like this.
The cake was made with two layers and it looks gorgeous!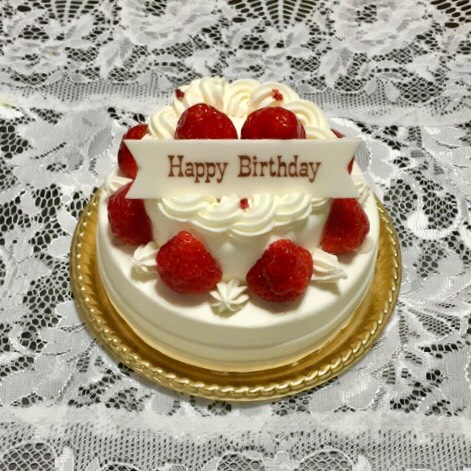 This is a strawberry sponge cake and it was also yummy!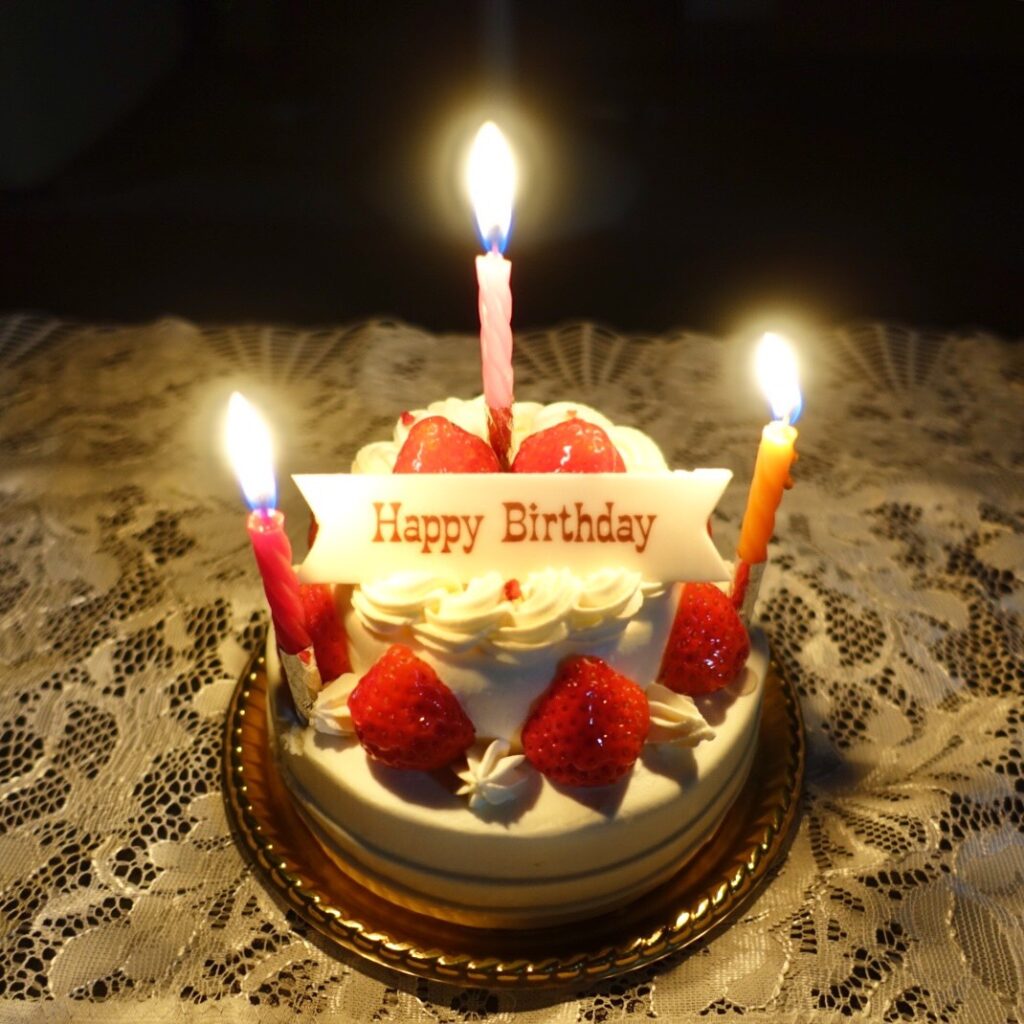 ・・・・・・・・・・・・・・・・・・・・・・・・・・・・・・・・・・・・・・・・・・・・・・・・・・・
Today what I showed you was both from the patisserie of 〖JUCHHEIM〗 and they have Baumkchen, cookies and so on other than cakes.
I want to try other sweets of JUCHHEIM, since I noticed my birthday cake was made by them.
The store is almost everywhere in Japan but I wrote the store which you can buy in Kyoto down below so check the wonderful sweets when you visit the department store!
---
~Kyoto's hotel is about M's inn!~
M's inn is the best choice to stay in Kyoto
Our hotels are located near station and we have many hotel in Kyoto.Also there are many guest limited services.
Why don't you stay M's inn ♪