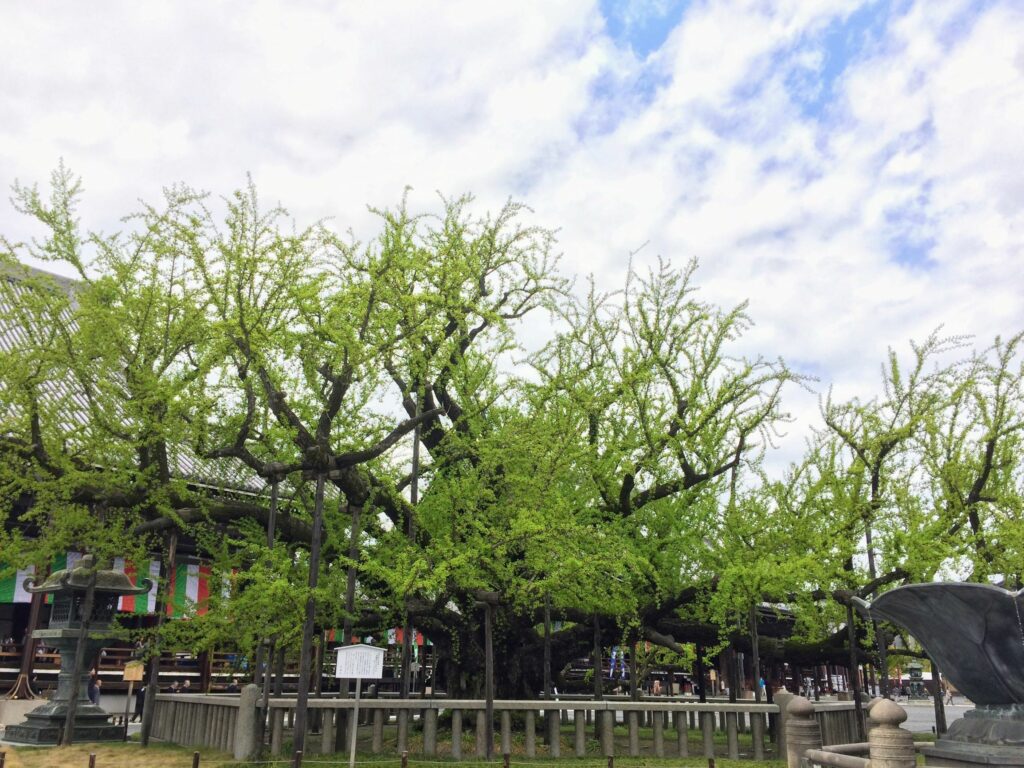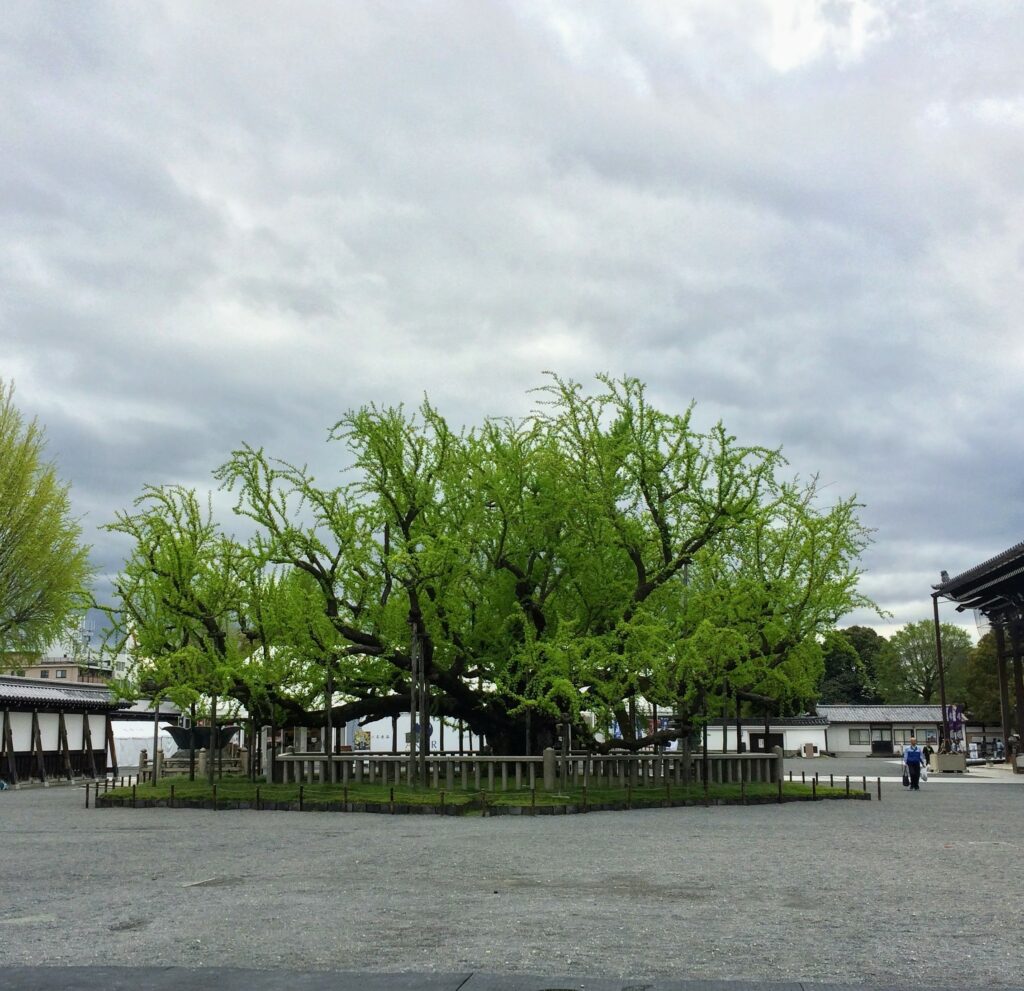 I stopped by at the Nishi Honganji temple on cloudy day in April for the first time. There is an outstanding big tree in the temple. Estimated to be more than 400 years old, this tree has been designated as a Natural Monument by Kyoto city. With its branches appearing as though they are roots spreading up into the sky, it is sometimes referred to as an "upside-down ginkgo."
Ginkgo tree is beautiful not only in autumn but also in spring.
I heard an interesting legend about this great ginkgo tree. Legend also has it that the tree spouted out water in attempting to save the temple halls from catching on fire that it is also called "the water-spraying ginkgo.
I am looking forward to seeing this tree in autumn.
NISHIHONGANJI-TEMPLE
TIME  AM5:30 – PM05:00
About 10 minutes walking from Kyoto Station
---
~Kyoto's hotel is about M's inn!~
M's inn is the best choice to stay in Kyoto
Our hotels are located near station and we have many hotel in Kyoto.Also there are many guest limited services.
Why don't you stay M's inn ♪