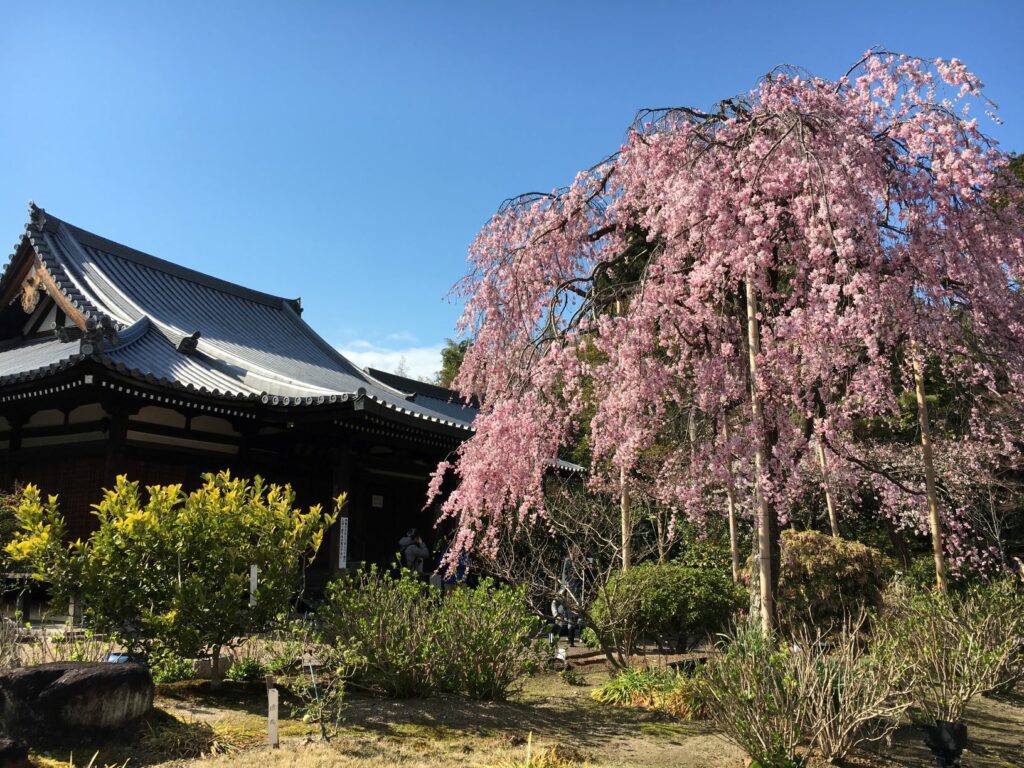 Hello! Spring is just around the corner in Kyoto!
Today, I would like to introduce a hole-in-the-well place that's really good in order to enjoy 'SAKURA -cherry blossoms' in Kyoto!
---
Hōkongō-in Temple (法金剛院)
There is Hokongo-in Temple in front of the JR Hanazono station, where is located between JR Kyoto Station and JR Saga-Arashiyama Station.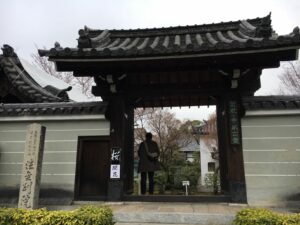 It is designated as one of the site of the 25 Scared Sites pf Kansai Floral temples. (Temples famous for beautiful flowers in the Kansai area) You can enjoy the beautiful flowers of each season, cherry blossoms in the spring, hydrangea and lotus in the summer, autumn leaves in the autumn, ardisia crenata in the winter. This temple is really amazing! Especially, many tourists visit this temple to see lotus in the early morning during the summer season because this temple has various species of lotus all over the world.
Hokongo-in Temple was established by Taikenmon'in (待賢門院), who was an Empress consort of Emperor Toba of Japan, in 1130 at the end of Heian period. So this temple has a long history.
The highlights of this temple are the cherry blossoms on the side of the bell tower. The petals that look purple in color are so beautiful that the sight just might take your breath away. That cherry blossoms which is famous as spring flowers is called "TAIKEN-MONIN zakura", and this is also knows as ' Purple Cherry blossoms.'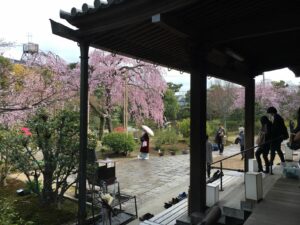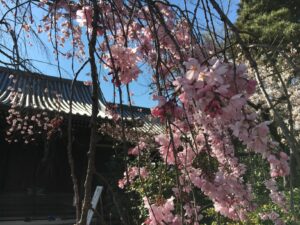 I saw this purple cherry blossom last year. I was strongly moved by unique color of purple cheery blossoms and blooming in the perfect garden. Compared with other famous cherry blossom spots, there is no a lot of tourists at this temple. You can enjoy cherry blossom as much as you want!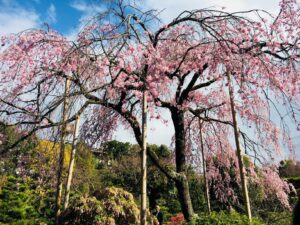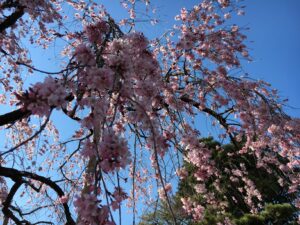 If you have a JR Rail Pass, it is easy to access there. It will be nice to visit this temple when you go to Arashiyama, Bamboo Forest, and Kinkaku-ji temple.
The cherry blossoms are fluttering in the wind.
---
Hokongo-in Temple
Opening Hour:9:00~16:00
49 Hanazonooginocho, Ukyo Ward, Kyoto, 616-8044
---
~Kyoto's hotel is about M's inn!~
M's inn is the best choice to stay in Kyoto
Our hotels are located near station and we have many hotel in Kyoto.Also there are many guest limited services.
Why don't you stay M's inn ♪