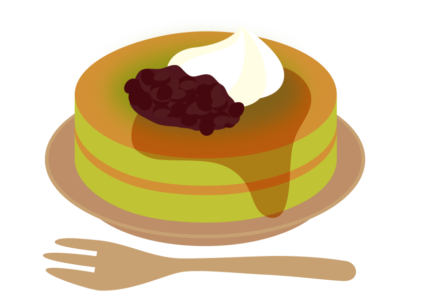 Try Them! Try Them! And You May. Try them and you may, I say.

Dr. Seuss
【Umezono CAFE & GALLERY】
Would you like to try some 'Green Pancakes' to go with your Green Eggs and Ham?
A small cafe in downtown Kyoto called 【Umezono Cafe & GALLERY】 serves one of the best green pancakes here in Kyoto. It's delicately topped with sweet red bean paste, anko, and brown sugar butter. The green is not spinach nor kale, but the infamous matcha. The bitterness of the tea is subtle and balances well with the sweet toppings.
They don't just serve matcha pancakes, but they also serve matcha ice, kakigori(Japanese shaved ice dessert), and matcha ice cream.
They also have fantastic French Toasts, Parfaits, and rice cake balls, mitarashi dango (Japanese Sweet).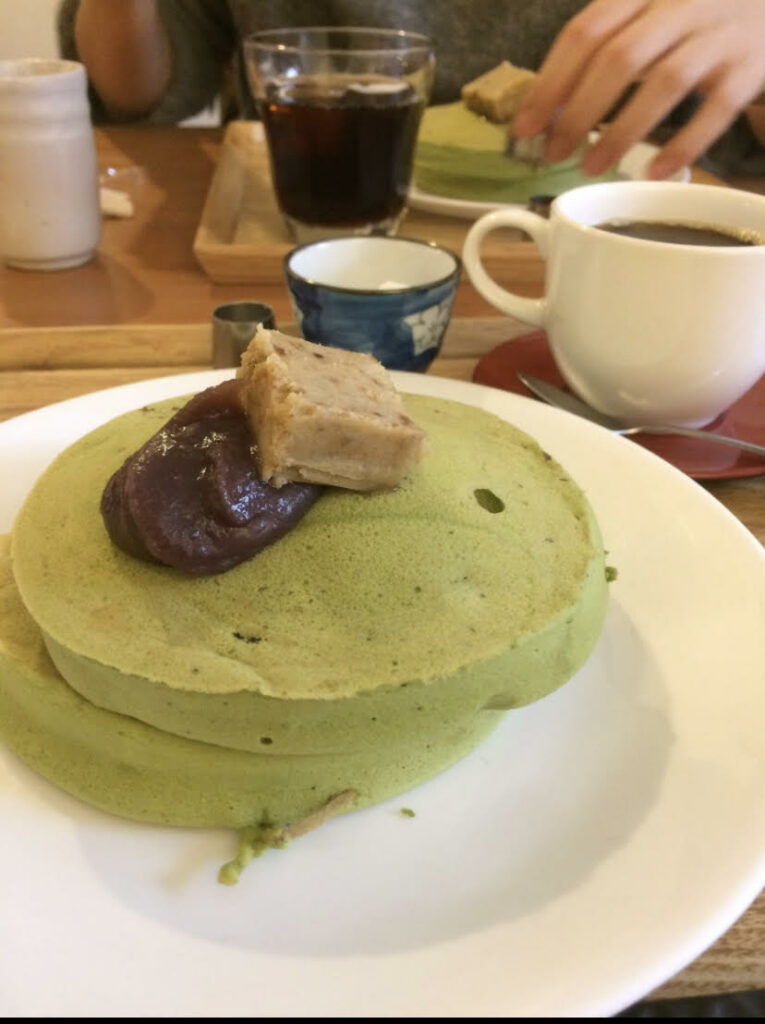 I don't know if I would try Green Eggs or Ham, but I do definitely recommend 'Green Pancakes'!
So maybe I will try Green Eggs and Ham. Do you have any suggestions?
---