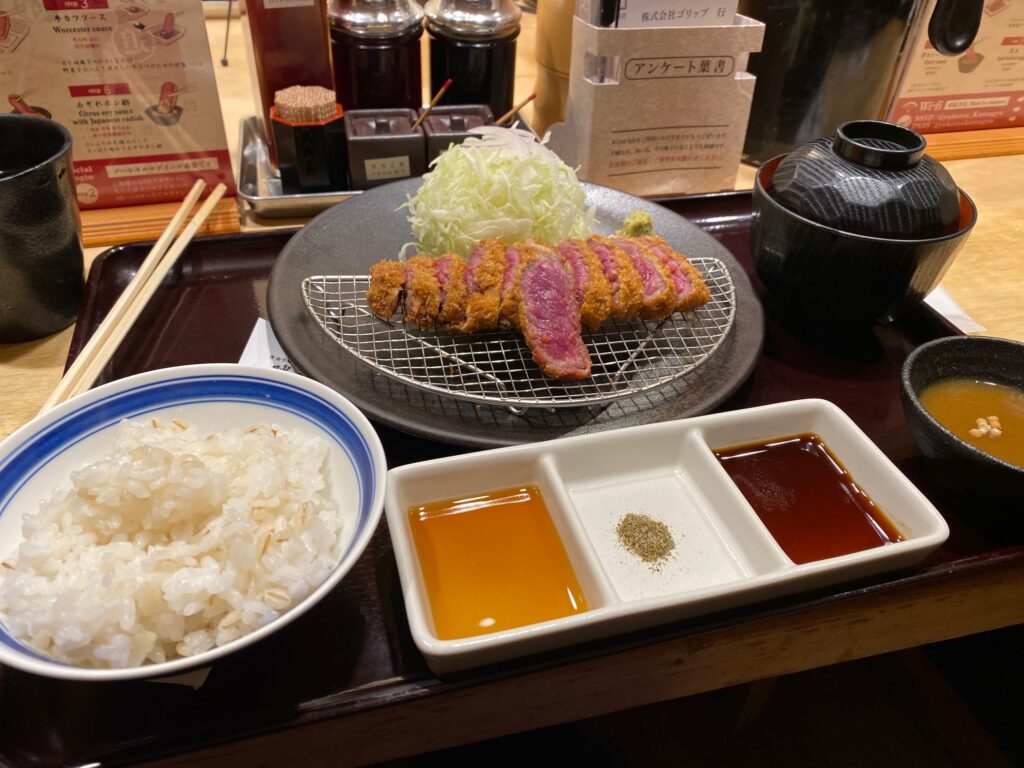 Today I would like to introduce Kyoto KatsuGyu as a recommendation of lunch around Kyoto station.
【Gyukatsu Kyoto Katsugyou】
There are two KatsuGyu restaurant around Kyoto station area. One is at 6/F of "Yodobashi Camera" (Multimedia Store) . The other one is at Shichijo-dori street.
The above picture is a set of rib (1280 yen +tax)
There are three different condiments so you can try many way of eating Gyukatsu and change a taste of it.
Also rice and Miso soup and cabbage are free to refill.
Of course Gyukatsu goes well with rice so it is easy to eat three bowls of rice.
It is little bit pricey for lunch but it is worth eating. If you want to eat delicious lunch in Kyoto,Why don't you go to here.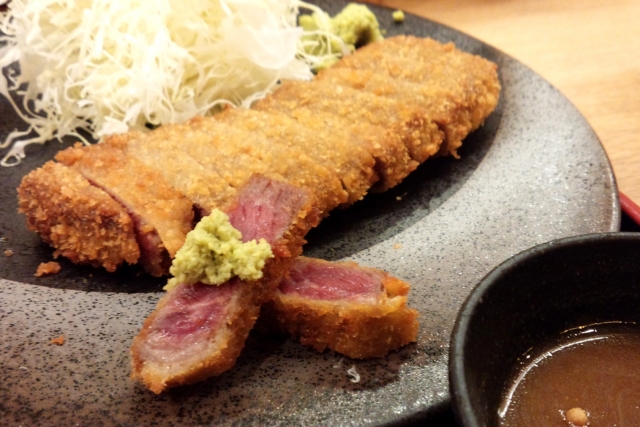 ---
【Gyukatsu Kyoto Katsugyou】
Address:211 Maoyacho, Shimogyo Ward, Kyoto, 600-8211
Google Map
Opening Hours
11 :00 ~22:00 (Last order at 21:30)