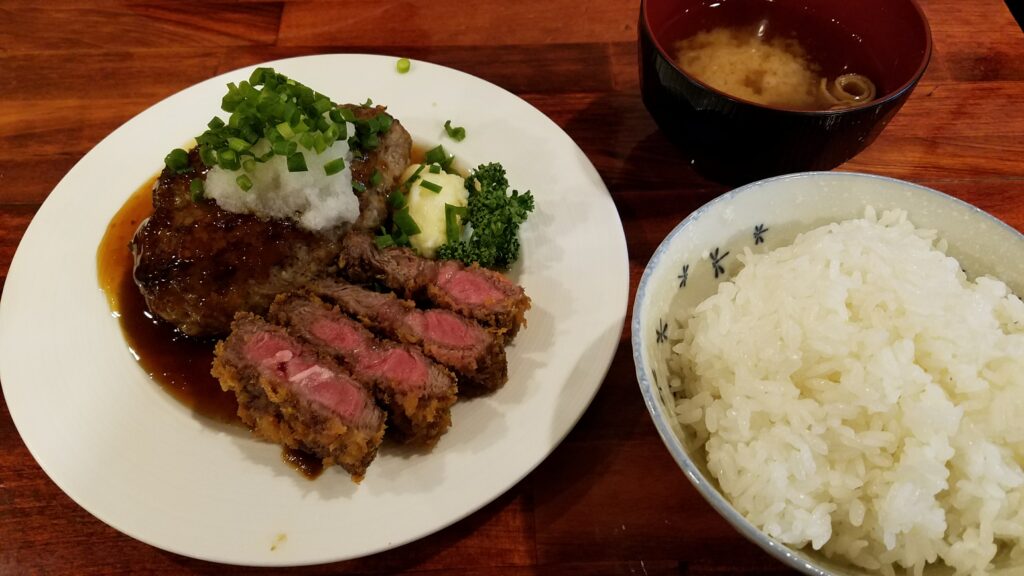 Hello! Today we will introduce a restaurant in Kyoto.It is a hidden Western-style restaurant in the back of rice shop.
Here, at the Western-style Restaurant "kitchen papa" is a popular shop in the back of a rice shop in "Nishijin"area of Kyoto, freshly polished Japanese rice from brown rice.
steak and beef cutlet using thick and delicious hamburger steak and beef "Misuji"(top blade muscle meat of crow) meat.
Rice will charge for everyday such as 【Milky Queen Rice】 from Kyotango area (North Kyoto Prefecture)
, 【Mizukagami Rice】
from Shiga Prefecture, 【Tsuyahime Rice】 from Yamagata Prefecture, and 【Yumepirika Rice】 from Hokkaido.
Fortunately, rice is free to refill !
At lunchtime, you can also enjoy a limited gourmet hamburg that they changes every day and a special lunch only on weekends and holidays.
By all means, why not visit once?
It is exquisite! !
---
【Kitchen Papa】
Address : 591 Ubaga Nishicho, Kamigyo-ku, Kyoto-shi, Kyoto, 602-8486
Google Map here
Regular holiday: Thursday
☆ Business hours (Lunch time) 11: 00-14: 00 (L.O.)
(Ends as soon as rice is sold out)
Dinner time 17: 30-20: 50 (L.O.)
---
~Kyoto's hotel is about M's inn!~
M's inn is the best choice to stay in Kyoto
Our hotels are located near station and we have many hotel in Kyoto.Also there are many guest limited services.
Why don't you stay M's inn ♪