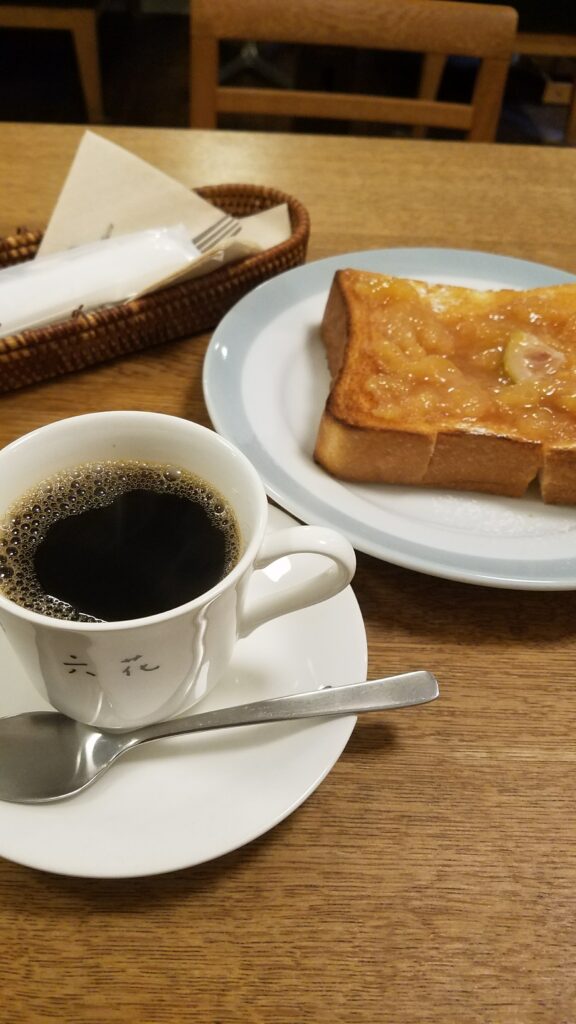 Today I will introduce you to Rokka.
577-4 Minami-gumi, Inaricho, Higashiyama-ku, Kyoto
10: 00-18: 00
(Morning ~ 11: 00)
(Last order 17:40)
Regular holiday: Tuesday, Wednesday
075-541-3631
In this shop you can enjoy toast with coffee and a tea in a calm atmosphere,
There are various types of lunches, including soup lunches, daily lunches, and quiche lunches.
You can choose.
The above photo was taken with coffee and a limited time homemade fig toast.
The sweetness of figs, the aroma of coffee, and the bitterness were good compatibility.
By the way, Morning is A set ¥ 550 Butter toast and your favorite drink
B set ¥ 650 Butter toast, salad and your favorite drink
One drink from coffee, tea, orange juice, milk, grapefruit juice (you can choice)
Other regular food menus include curry rice and cakes!
Click here if you are interested → https://www.kissa-rokka.com/
The place is close to "Chion-in" and "Gion".
If you want to rest a little time, Why don't you stop by? (^^) /
~Kyoto's hotel is about M's inn!~
M's inn is the best choice to stay in Kyoto 
Our hotels  are  located near station and we have many hotel in Kyoto.Also there are many guest limited services.
Why don't you stay M's inn ♪