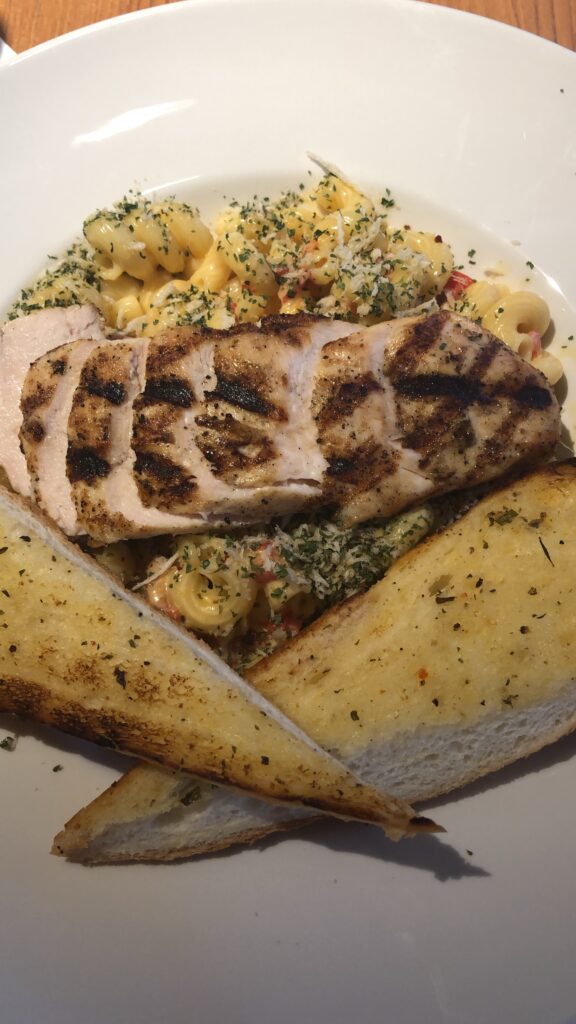 Today we would like to introduce you a restaurant opened from July,2019.
It is called Hard Rock Cafe Kyoto.
Hard Rock Cafe is a chain restaurant founded in 1971 in London.
They opened a new restaurant in Kyoto-Gion area .
No matter if you are a huge fan of Hard Rock Cafe collecting their tshirt or you do not have enough money to fly to the State ,
in here , Hard Rock Cafe Kyoto , you can easily have an"American dream".
If you take a look from outside , you might hardly noticed , because they only have a tiny flag of Hard Rock Cafe logo printed.
When you go inside , it is a shop(the restaurant in on the 2nd floor) they sale cups , accessories, hats , tshirt … almost everything.
Now let`s talk about the menu.
I would say the menu of  Hard Rock Cafe Kyoto is the perfect mix of East and West.
They not only have the burgers , sandwich , pasta but the Sushi and ice cream with Macha power and black soybean.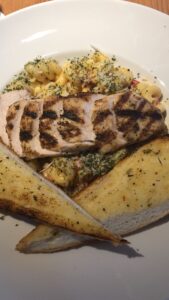 I ordered this pasta with 2 pieces of garlic bread. The cheese is very tasty, rich enough but not too much.
The BBQ chicken tastes good too , but the most important thing is it makes you full.
I have heard many times people saying when you order food in Japan you only get a little bit ,
but in here , Hard Rock Cafe Kyoto , you might not have such problem.
In conclusion , Hard Rock Cafe Kyoto is a special place where has many different options for food and well located.
After finishing the meal you can also walk around Gion area ,and  visit the shrine nearby.
No matter you are here for travel or you live here , why not go and give it a try ?