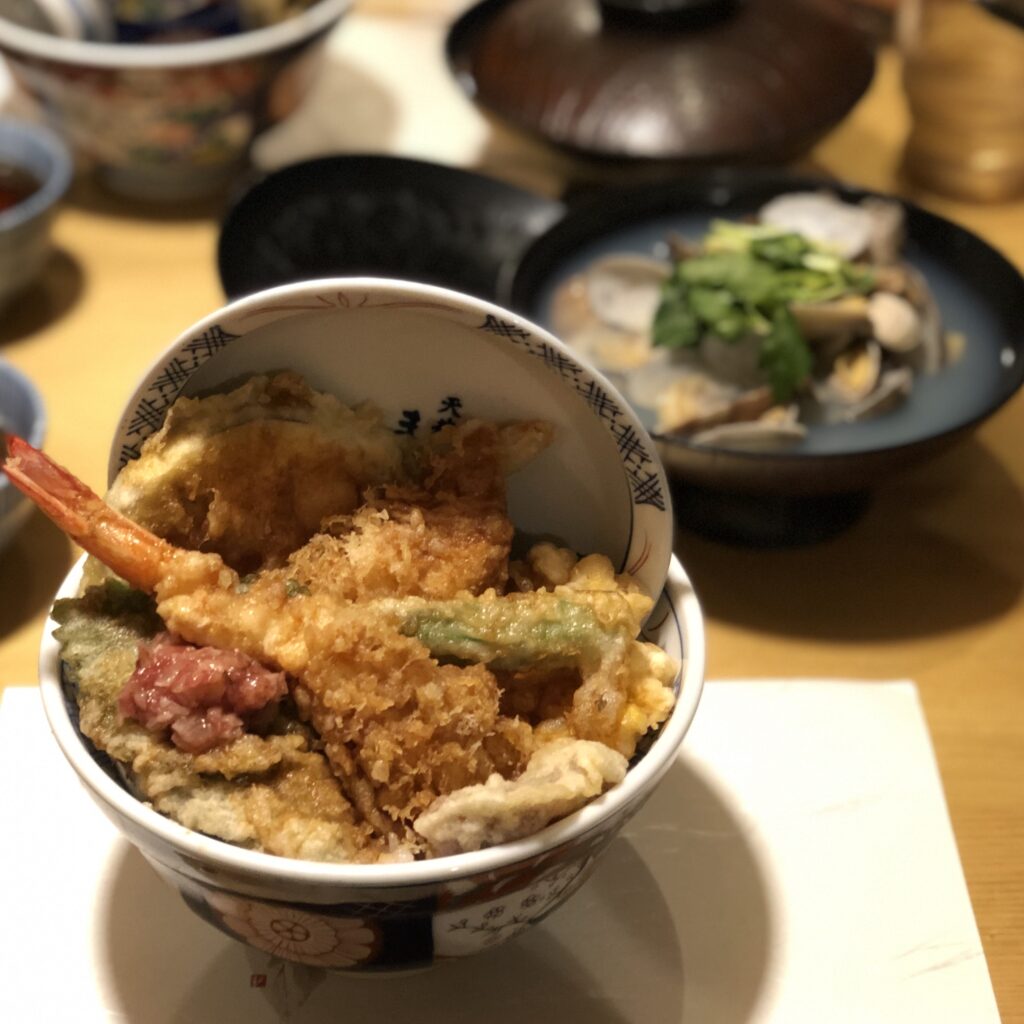 If you want to try some very Japanese foods in an economic way, Tempura is a perfect choice.
Today, we would like to introduce an very popular Tempura Restaurant in Teramachi-Dori, Tempura Makino.
Tendon Makino is relatively a new comer in Teramachi Shopping Arcade, running between Shijo Street and Oike Street. Tendon is a bowl of steamed rice topped with assorted Tempura's. This tempura rice bowl specialty restaurant was recently started by the company that also runs the restaurant chain Marukame Udon, and it has been creating a stir on social media lately.
The reason for this stir is of course the looks of the dishes. When the luxurious bowlful of tendon is brought to the table, shouts of joy and camera shutter sounds can be heard all around. Makino's tendon is not only breath-taking, but the taste is also exceptional so probably you couldn't put your chopsticks down.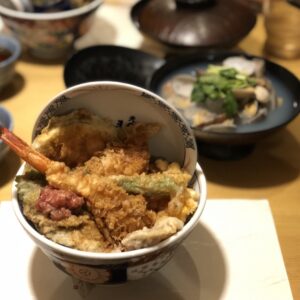 The best part of Tendon in Makino is there was no oily aftertaste. The reason for this deliciousness is their policy of frying the tempura after they get the order. They never, no matter how busy they are, fry tempura in advance. Because they only fry the tempura after they get the order, you can always enjoy just-deep-fried tempura. The first floor counter seating is right by the kitchen so you can see the tempura being deep-fried right in front of you. It's fun to wait for the tempura while watching them fry it. Recently many women also go to this restaurant to taste the delicious tendon that looks great in pictures.
Teramachi Shopping Arcade is always full of Japanese and Foreign tourists, so Makino also has English menu.
Please check out Tendon Makino at Teramachi Kyogoku Shotengai shopping street!