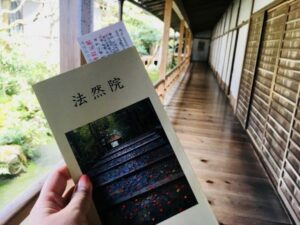 Today I am going to introduce Honen-in temple
Compare to other famous sightseeing spot in Kyoto, It is quiet and peaceful. It is little bit far from center of  Kyoto so, if you want to relax and spend a time quiet place, It is a perfect spot. It is located near philosopher's road so I recommend to take a walk philosopher's road and then, go to Honen-in.
Trees in Hone-in is really beautiful. Honen-in's beautiful tree makes you relax.
In addition to that there is a special exhibition in it on every spring and fall.
You can see the main hall and Japanese style paitings which is selected important cultural property.
When you visit Kyoto,Why don't you go to Honen-in  and relax .