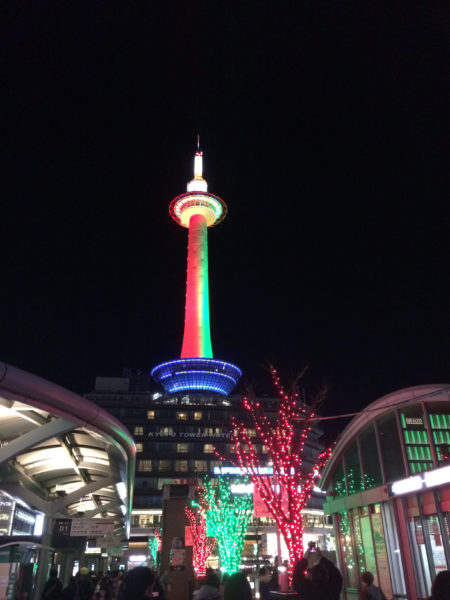 what do you think landmark  of Kyoto?
I think  it is Kyoto tower!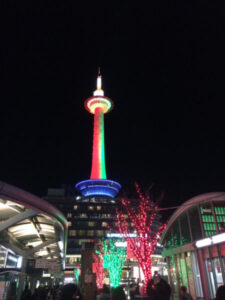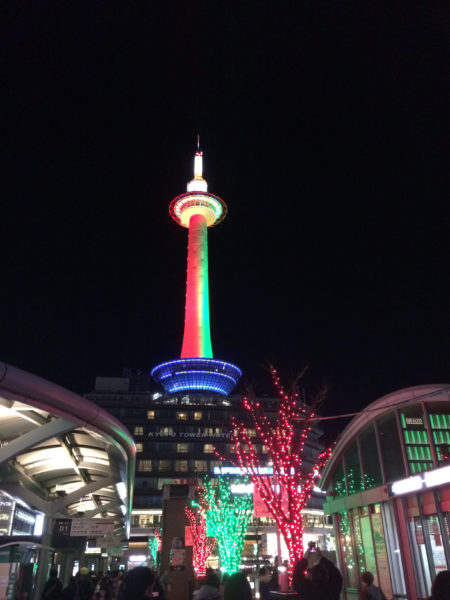 Therefore, today I am going to tell you charm of Kyoto tower.
The landscape from observatory is really beautiful.
Also there is a food court at B1
You can find many kinds of food in there such as Japanese and Mexican.
I think you can have a great time with good foods.
Also there is a public bath at B3.
You can rest your body with huge bath.
If you go to Kyoto station, I would recommend to go to Kyoto tower.