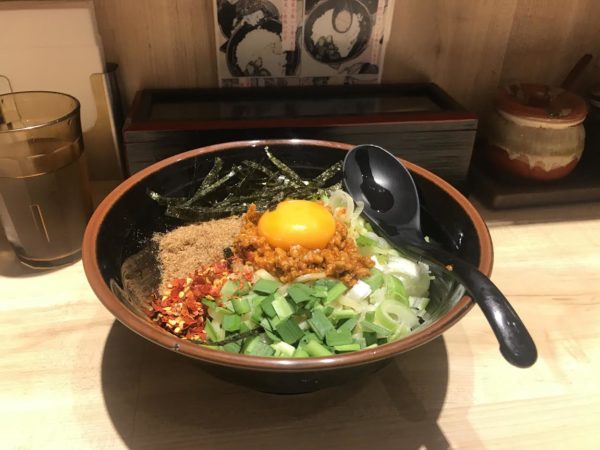 Today I am going to introduce soupless noodle in Akutagawa
Akutagawa is a Ramen shop which is located in front of Ritsumeikan university
This soupless noodle is only available in summer season.
You can choose a taste chill pepper or Yuzu(citron) pepper.
The picture above is chill pepper.
Noodle matches chill source so It was really good.
Also you can eat a lot of rice with it. I recommend to put rice on noodle bowl  and eat like a risotto.
It has a  enough volume and price is only 850 yen. That is quite cheap isn't it?
It is located about 10 minutes walk from Kinkakuji
so If you visit there, why don't you eat soupless noodle in Akutagawa.