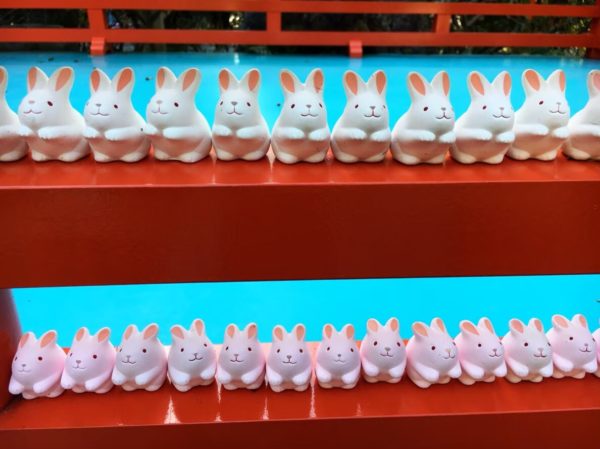 Today I am going to introduce Okazaki shrine which is famous for rabbit.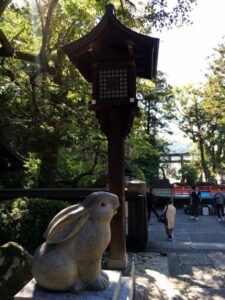 There are many rabbit monument in the shrine.
You can find two rabbit moment that faces each other.
This is called Koma Usagi in Japanese.
Normally there are dog monument in shrine but, in Okazaki shrine there are rabbit monument.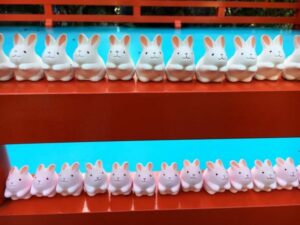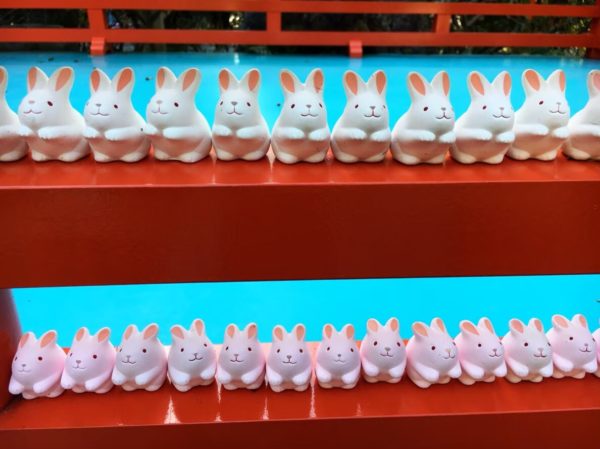 The picture above is container of rabbit fortune.
In Okazaki shrine people put a container of rabbit fortune at opposite side of main hall.
Therefore you can find adorable rabbit line .
In Okazaki shrine god of safe birth is deified .
In the area of Okazaki shrine it is famous that habitat of wild rabbit
so it is considered as messenger of god.
If you visit Kyoto,Why don't you visit Okazaki shrine and see adorable rabbit.