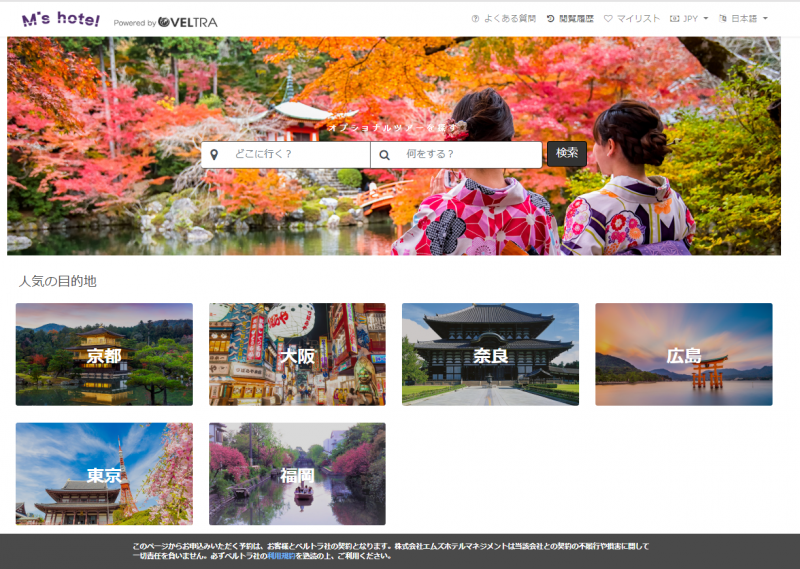 We are please to announce that tie up with VELTRA .
————————————————————————
★What`s VELTRA?★
VELTRA is a website where you can make a reservation for local activities experience at 150 different countries.
This website is available to reserve about 13.0000 domestic and oversea variety optional tours
Member;298160 million (all languages) testimonial;43380,000, used by many guest in the world.
*June,2019 present moment
————————————————————————
In Kyoto you can enjoy following experiences;
Kimono rental,Yukata(Summer style kimono),transcribing a sutra,Japanese tea ceremony,Kyo Yuzen experience,
Japanese cultural experience,Bus tour for popular sightseeing spot,Maiko experience,
Ninjya experience,seasonable special visit for temple etc
We do our best to help all guest from all over the countries to enjoy variety of experiences !!
Please feel free to ask any your wishes to assist you!!
It is our pleasure to support your wishes!!
We Wish you have great journey!!
We look forward to seeing you soon.
Best Regards,