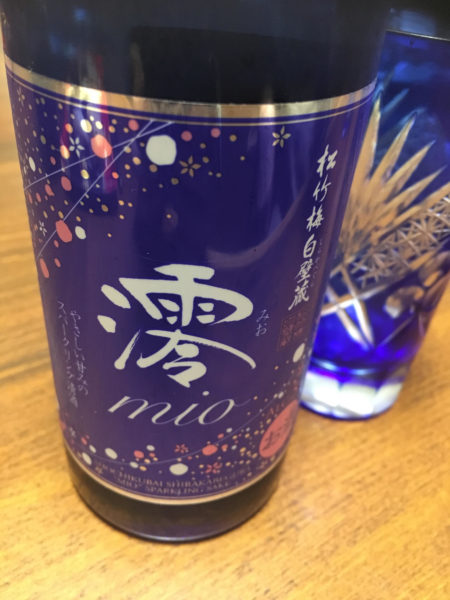 Today I am going to introduce Sparking Sake "Mio"
You can purchase at any convenience store and supermarket in Japan.
In kyoto,you can also purchase at convenience store and super market.
Mio is made by one of Sake brewery in Kyoto (Fushimi)
Even if you don`t like Sake,you might like it!!Taste like Sparking wine.
Mio is good matching with any kind of food ,such as Sushi,Tempura etc.
Price is also reasonable like 450 yen to 550 yen.
Good for present to bring back your family and friends.