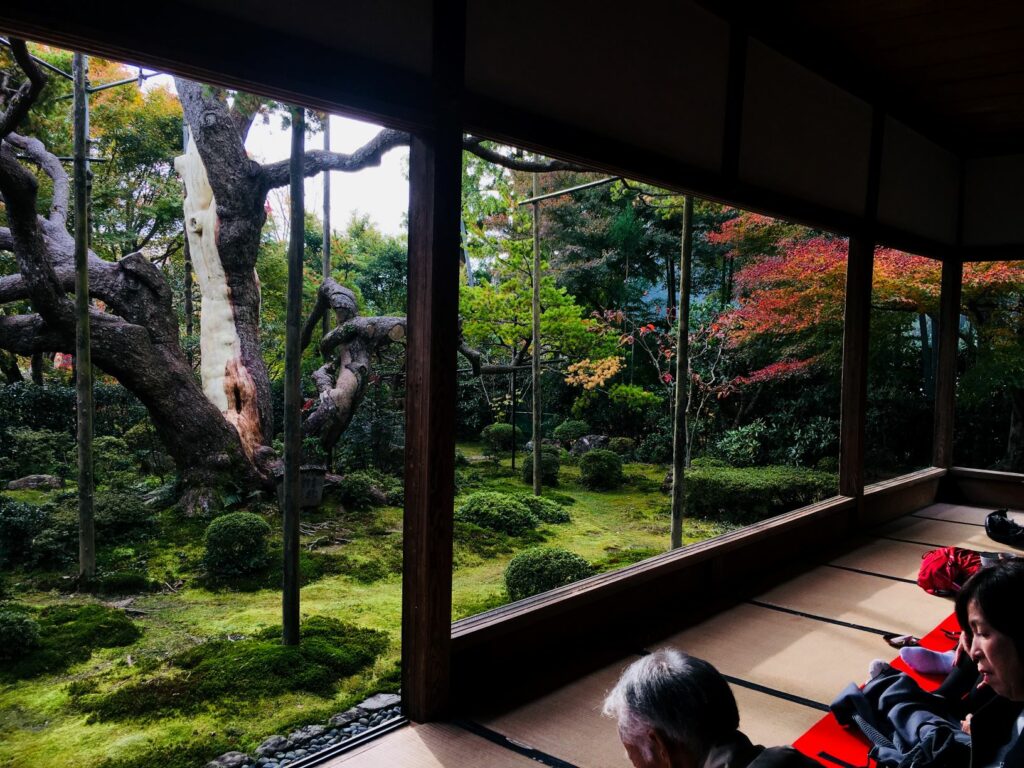 Series 5th!!
I am going to introduce "Hoseiin-temple`s autumn leaves.This temple is located in Ohara(大原), Kyoto. Only the way access to Ohara by public transportation is by bus. It`s takes one hour away by bus from center city of Kyoto. Ohara is located in a very quiet village in a mountain valley.
Not only Hosenin-temple, but there are many famous and popular temple in Ohara such as "Sanzenin-Temple", "Jikkoin-Temple",and Jyakoin-Temple"
"Sanzenin-Temple"is one of popular temple for whole season.
"Jikkoin-Temple"where you can enjoy autumn leaves and cherry blossom.
"Jyakoin-Temple" has deep connection with "Heike-Monogatari"(Tale of Heike) and established by "Shotokutaishi "who a prince of Asuka Era.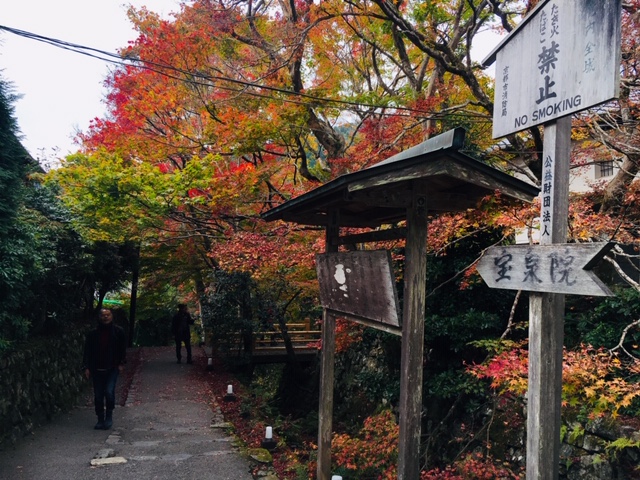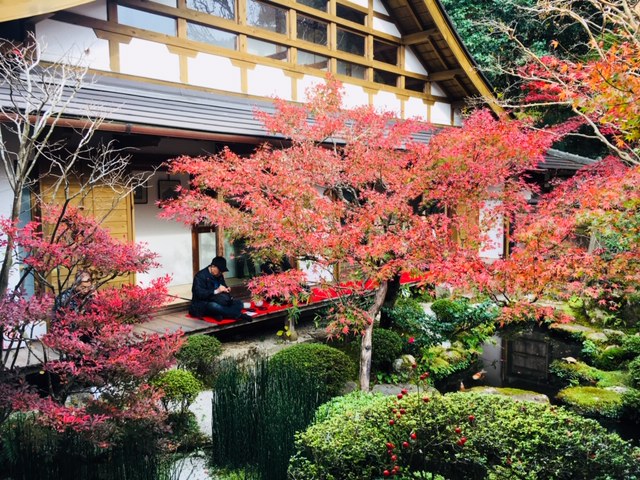 Highlight of Hosenin-temple is the most beautiful and new Garden "Horakuen" and 700 year old Japanese white pine tree.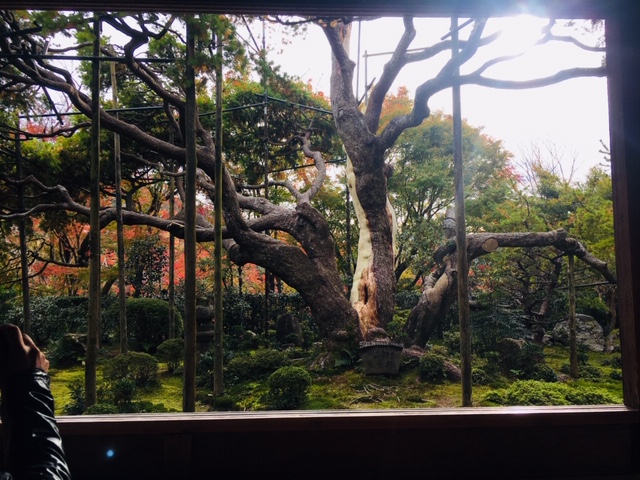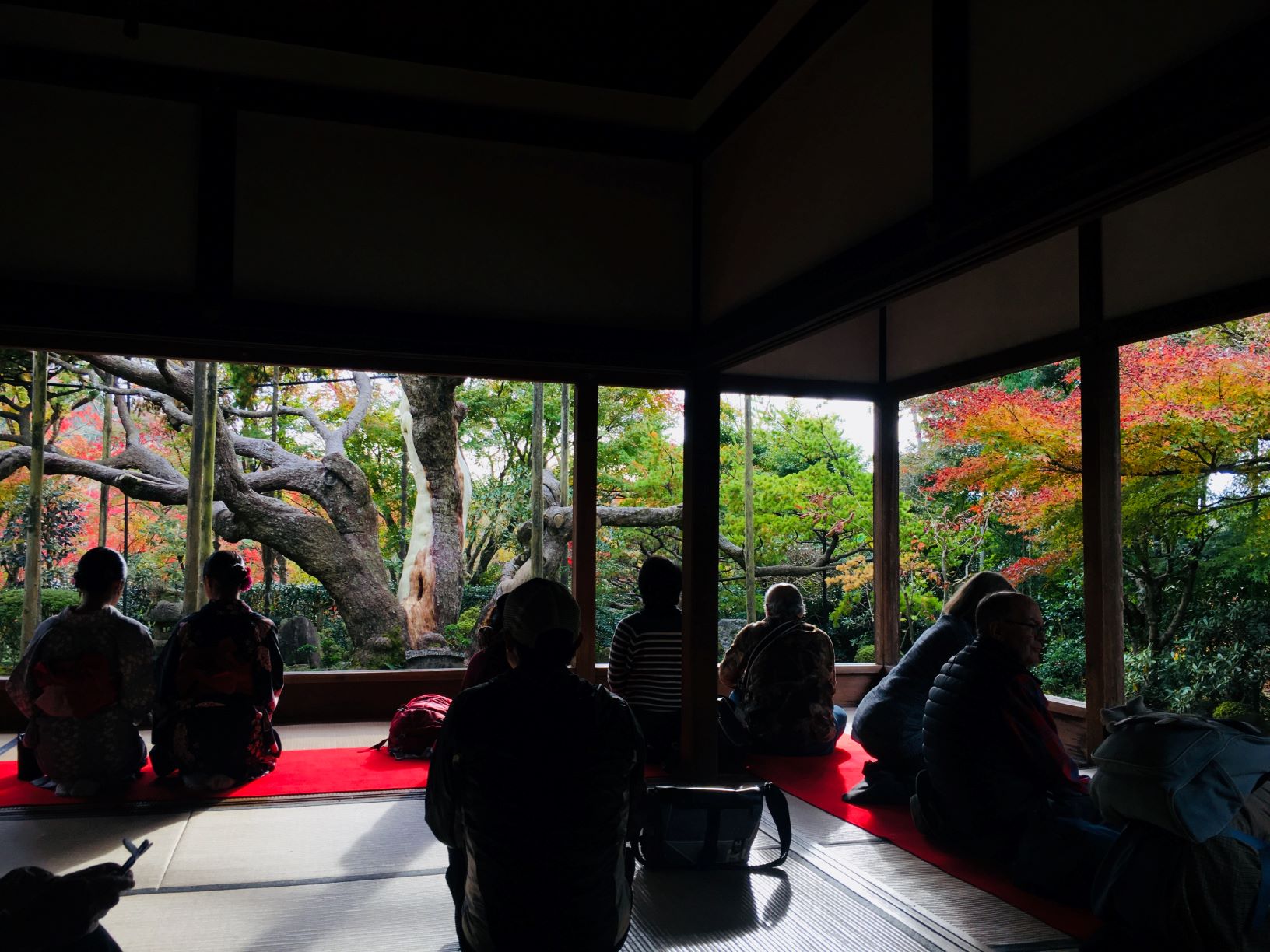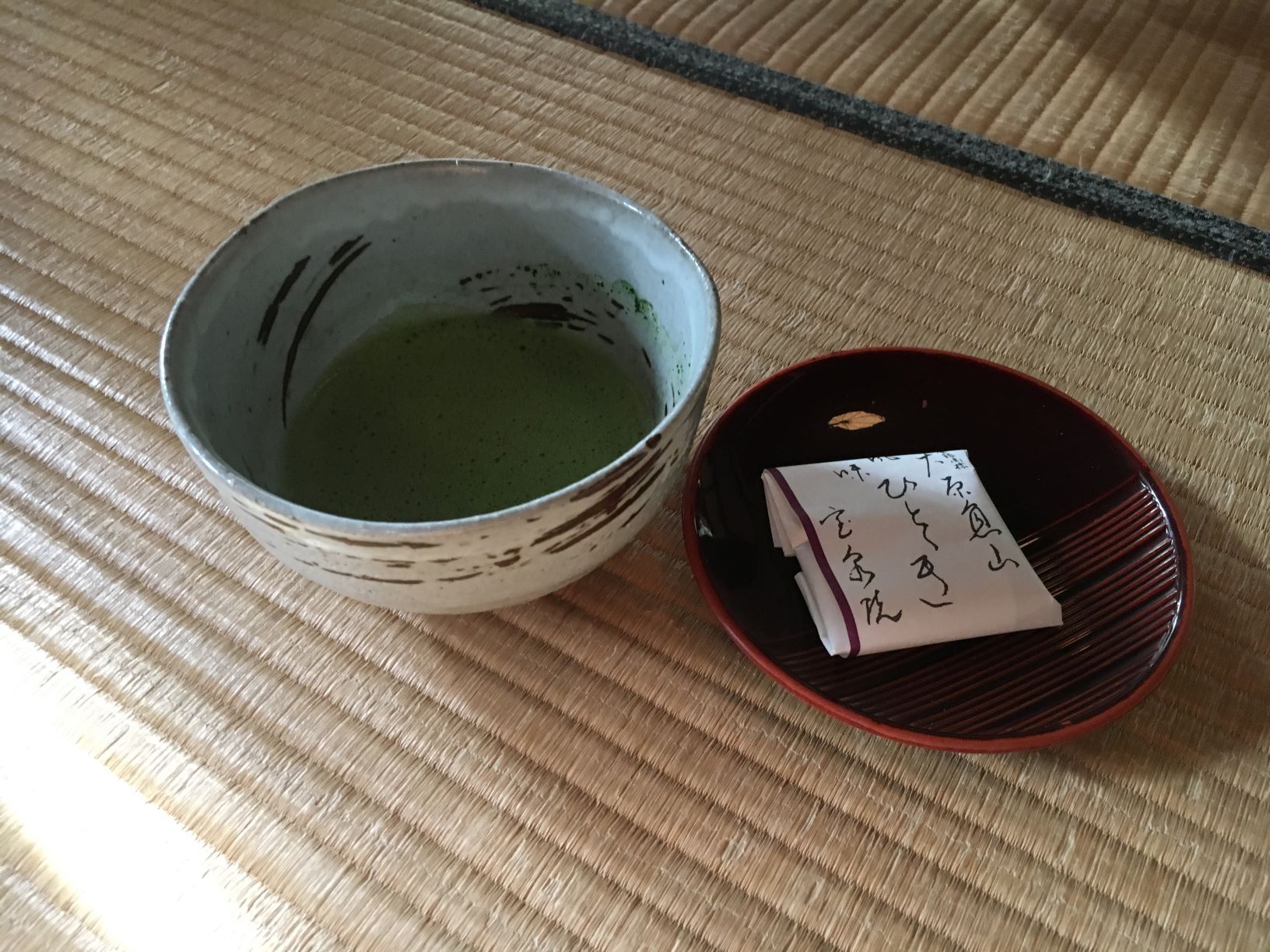 ''Goyomatsu"
There is "Picture frame art garden"that using natural tree as a frame. It is named as "Goyomatsu" and Kyoto city`s natural treasure.Three is shaped as Mt OhmiFuji.(Mt Mikami) `Goyomatsu is known as Kyoshi Takahama(poet) described about ''Goyomatsu"in his poem. Please enjoy this natural tree art with served matcha tee and Japanese Sweet!!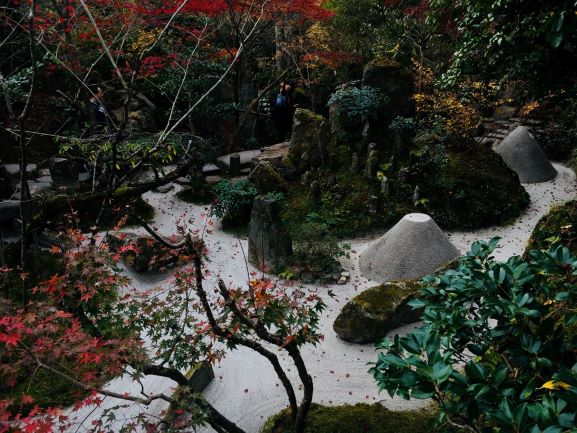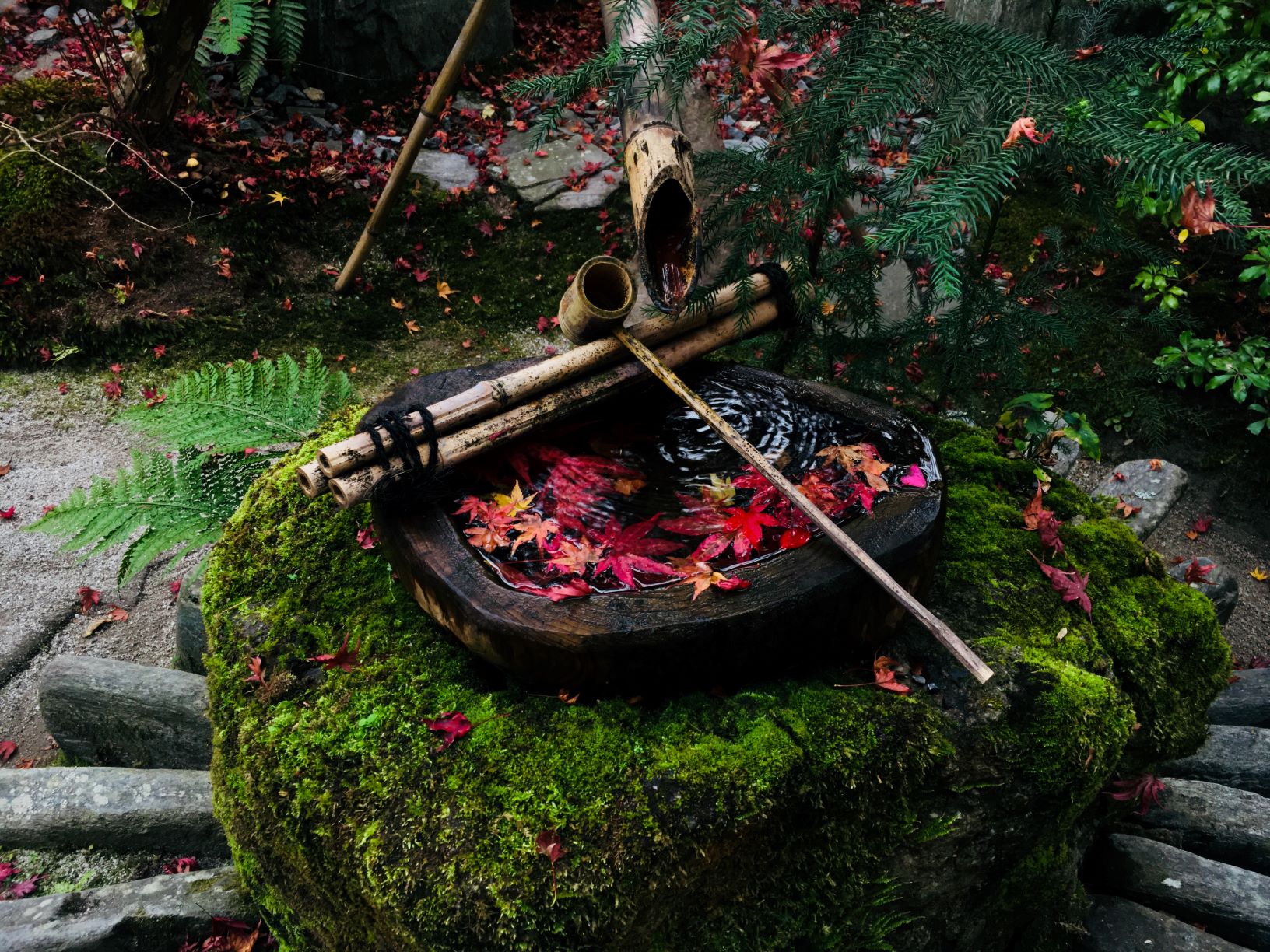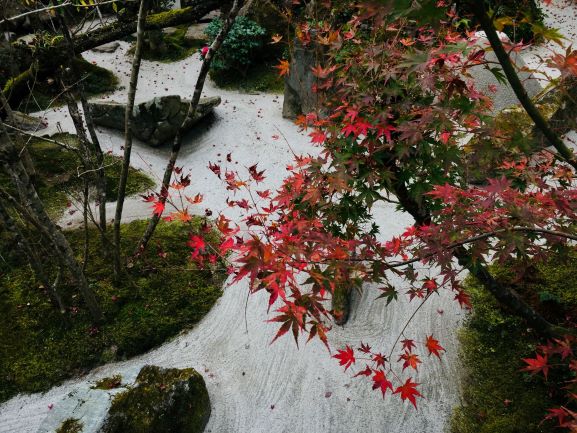 "Horakuen"
Horakuen is a Hoseiin`s theird Garden that made in 2005. Garden is expressing Buddha world by using stone,flower,and white stone. This garden is a little different taste with general Kyoto historic garden.
Best way to get Ohara is by Kyoto Bus from JR Kyoto Station. The Bus depart from JR Kyoto station so that you can get seat from first stop,if from the other bus stop you might end up standing about an hour of ride!! You can enjoy whole day spending in Ohara, there are variety of restaurants,cafe,and souvenir stores!!