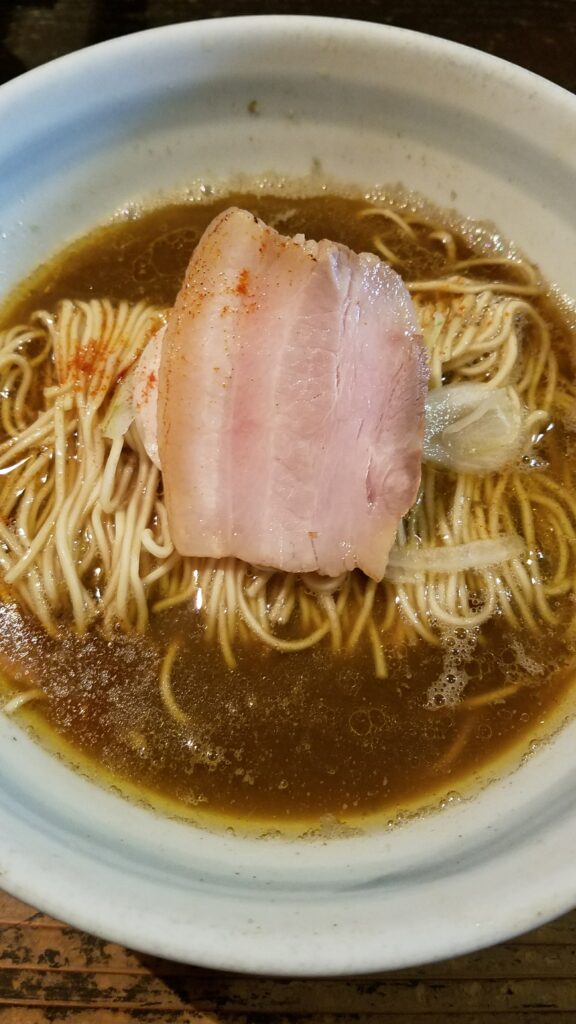 Today we will introduce you to Niboshi Soba "Ai".
Niboshi Soba Ai 29-1 Yoshida Shimoadachichō, Sakyō-ku, Kyoto, Kyoto About 8 minutes on foot from Keihan Jingu Marutamachi Station
Telephone 070-5503-2898
[Weekdays] 11: 30-15: 00/18: 00-21: 00 [Saturday, Sunday and public holidays] 11: 30-18: 00 * Ends as soon as the soup runs out open on Sundays
Regular holiday [Monday] [1st and 3rd Sunday]
There is also a 10-seat table.
This photo is Richi Niboshi soba¥ 800. As the name suggests, the soup stock is rich, but the aftertaste is light and clear.
I like ramen, a seafood-based soup, such as boiled sardines, sanma, and salmon. There is a ramen shop called "en" in Hachioji, Tokyo.
Is it comparable to that store? To make you think It was delicious.
Noodles and soup are tangled, and onions are a good accent.
If you have read this blog, I would like you to eat a supreme ramen. There are other boiled dried soba noodles (tsukemen).
The shop owner is bright and the atmosphere in the store is good.
I recommend!!
~Kyoto's hotel is about M's inn!~
M's inn is the best choice to stay in Kyoto 
Our hotels  are  located near station and we have many hotel in Kyoto.Also there are many guest limited services.
Why don't you stay M's inn ♪