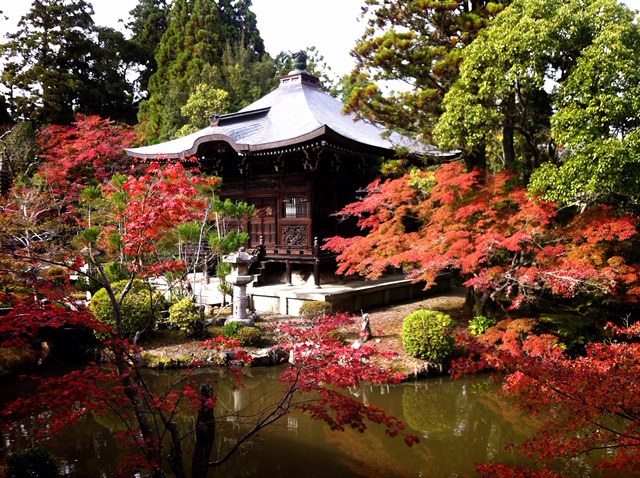 Series 4th !!
One of my recommended "Arashiyama Area"Temple in Kyoto during autumn season is "Seiryoji"
Seiryoji is located 15 min away from Randen Railway "Arashiyama Station" It`s located opposite side of major and popular tourist spot "Togetsukyo-Bridge". Compare with other tourist spot in Arashiyama this temple is tacked away secret spot!!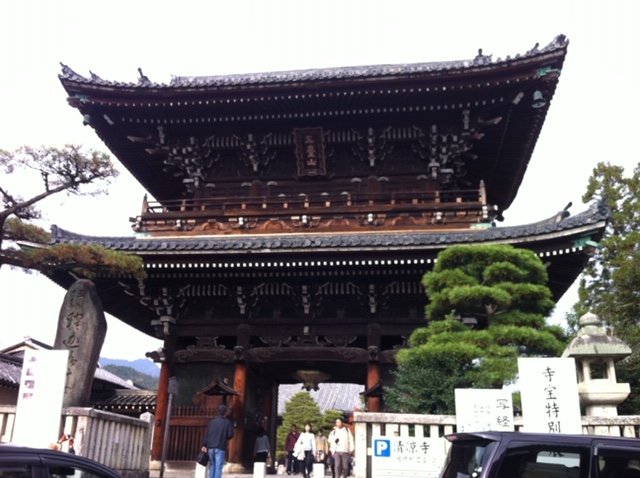 Seiryoji Temple is very historical old temple where are many important cultural properties and National treasure such as "Honzon Shakka Nyorai".
This temple`s famous Buddha statue is calls "Seiryoji-Style Shakka Nyorai`. Totally different look than general Buddha statue in Japan.It is influenced by exotic Middle Asian Style. People also call this special Buddha statue as "Saga Shakka Nyorai`.
This statue is only allowed to visit during every 8th after 11 am, the open season is between Spring to May and October to November of Reihokan . It's only the time you can see in the autumn period, so please go to check it!
This temple has a deep connection to famous historical person in Japan.
First, this temple is combined with Seikaji-Temple.
Seikaji was described by Japanese very famous book called "Genji-Monogatari"(tale of Genji). It is said that Minamotono Toru was a model of hero "HIKARUGENJI" in this book Seikaji used to be a vacation house of Minamotono Toru.
Second,Shakkado (The Main Temple ) is contributed by Toyotomi Hideyori in Keicho era (1602).
(*Toyotomi Hideyori was the son and designated successor of Toyotomi Hideyoshi, the general who first united all of Japan) There is burial mound for severed heads of Toyotomi Hideyori beside Seiryoji Main Temple.
Third,okugawa Tsunayoshi and his mother Keishoin donated this temple.Temple prospered more and more.
(*Tokugawa Tsunayoshi was the fifth shōgun of the Tokugawa dynasty of Japan.)
Charm of this temple is "Beautiful autumn leaves Garden"Inside the garden,there is pond and Bentendo. Connecting Corridor make your feeling that you are in Japan.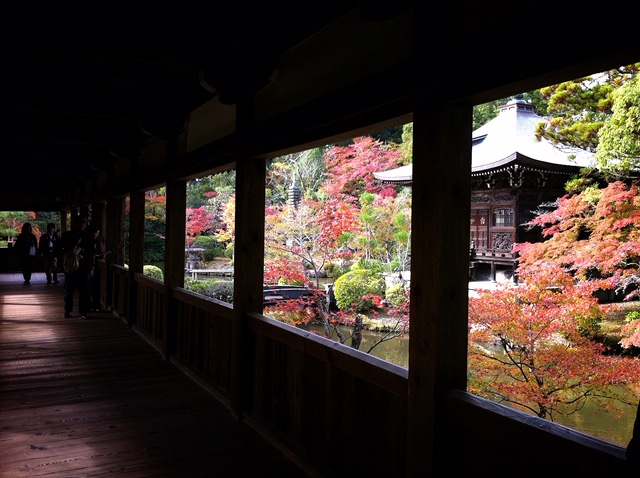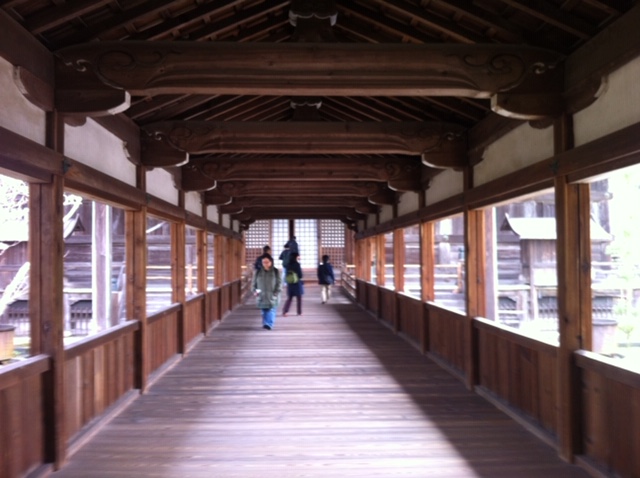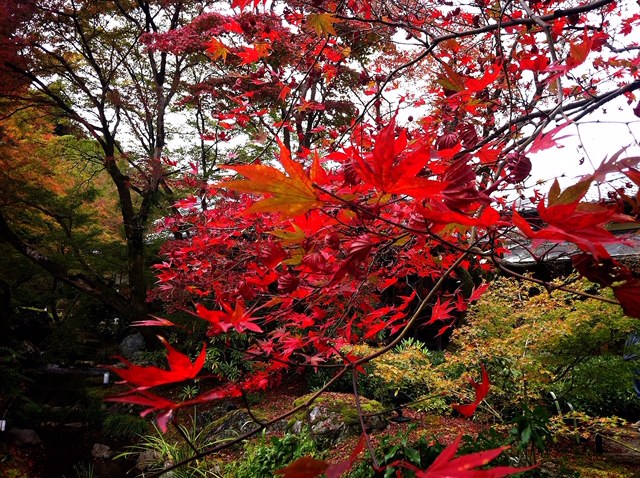 Highlight of this spot is roating shelf for sutras. Inside of roating shelf for sutras keep many buddha books and sutras. It is said that "roating shelf for sutras" have an same effect on reading heart sutra.
Recently,most of temple keep those roating shelf for sutras in private, however Seikanji can try to round with charge, you better try!!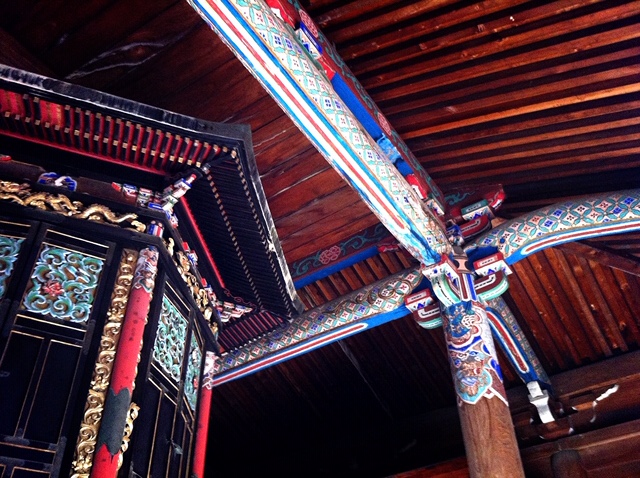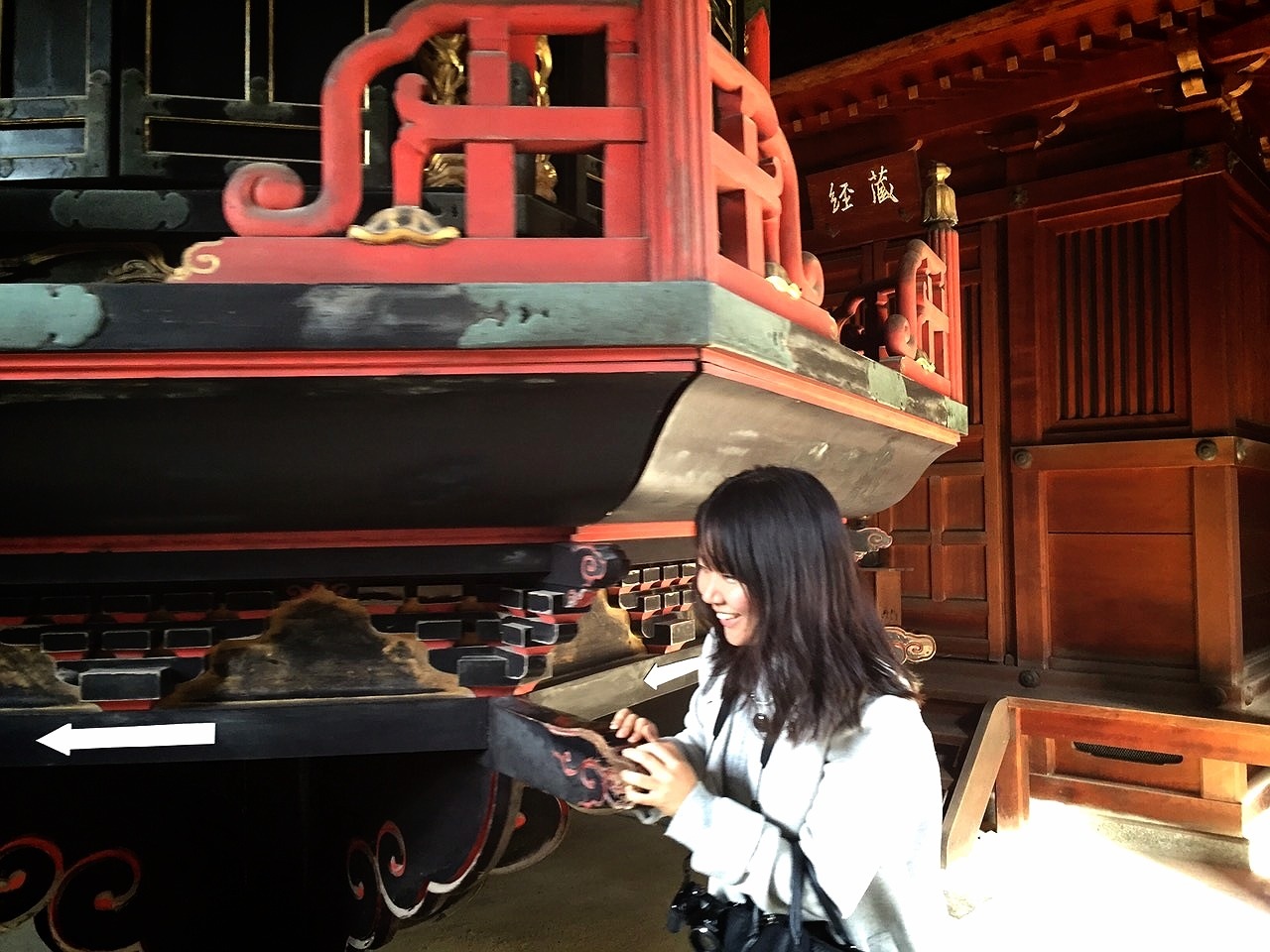 After visiting temple, you must try really good Japanese sweets restaurant that called "Kyo Sagano Souhouzan daimonjiya" This restaurant is inside the temple. Saga's local famous food is "Aburi mochi(rice cake with sweet sauce)" They bake and marinated with soy bean powder right after your order. Please dip into White Miso sauce on it!! It tastes very tasty, also just only costs 630 yen for 12 pieces! It's very value for money!!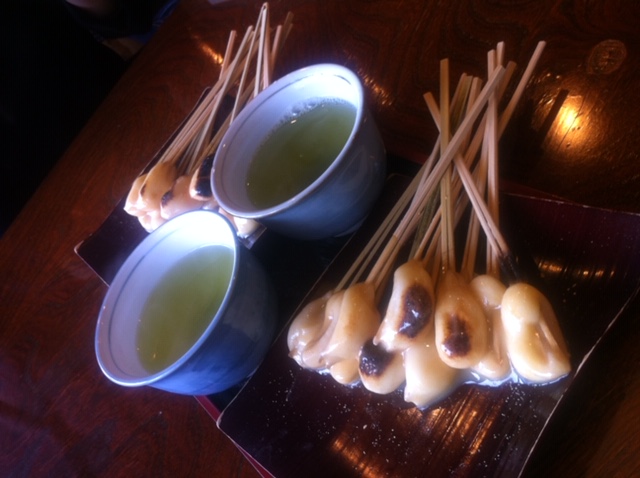 Please check it out tacked away temple!!