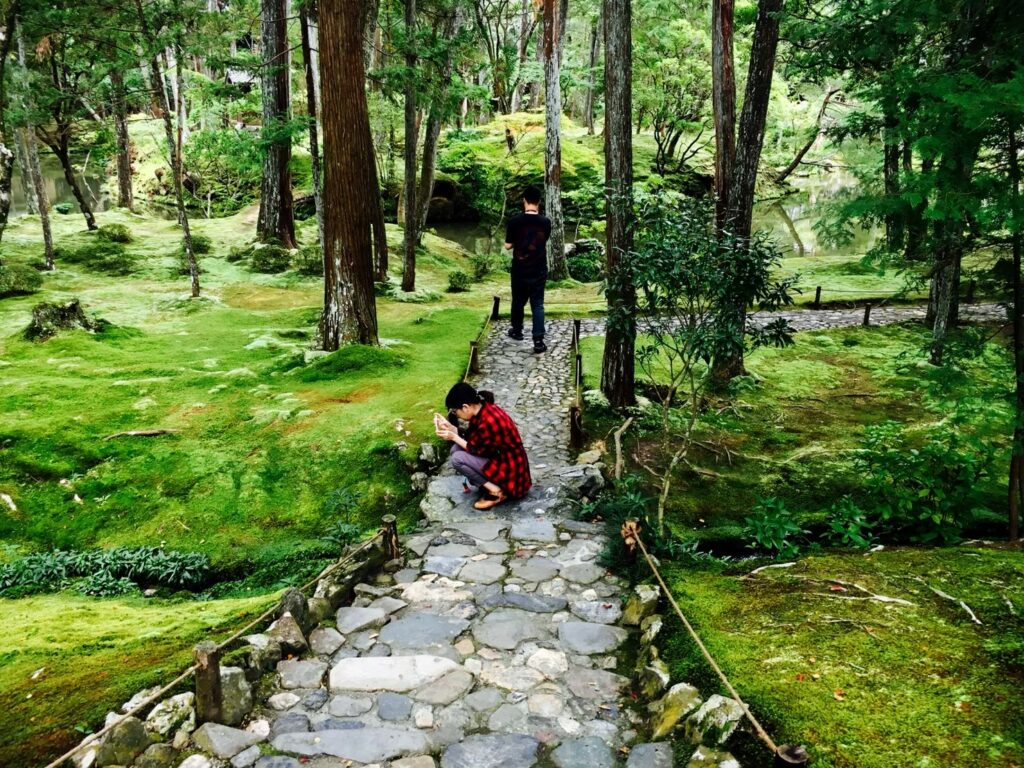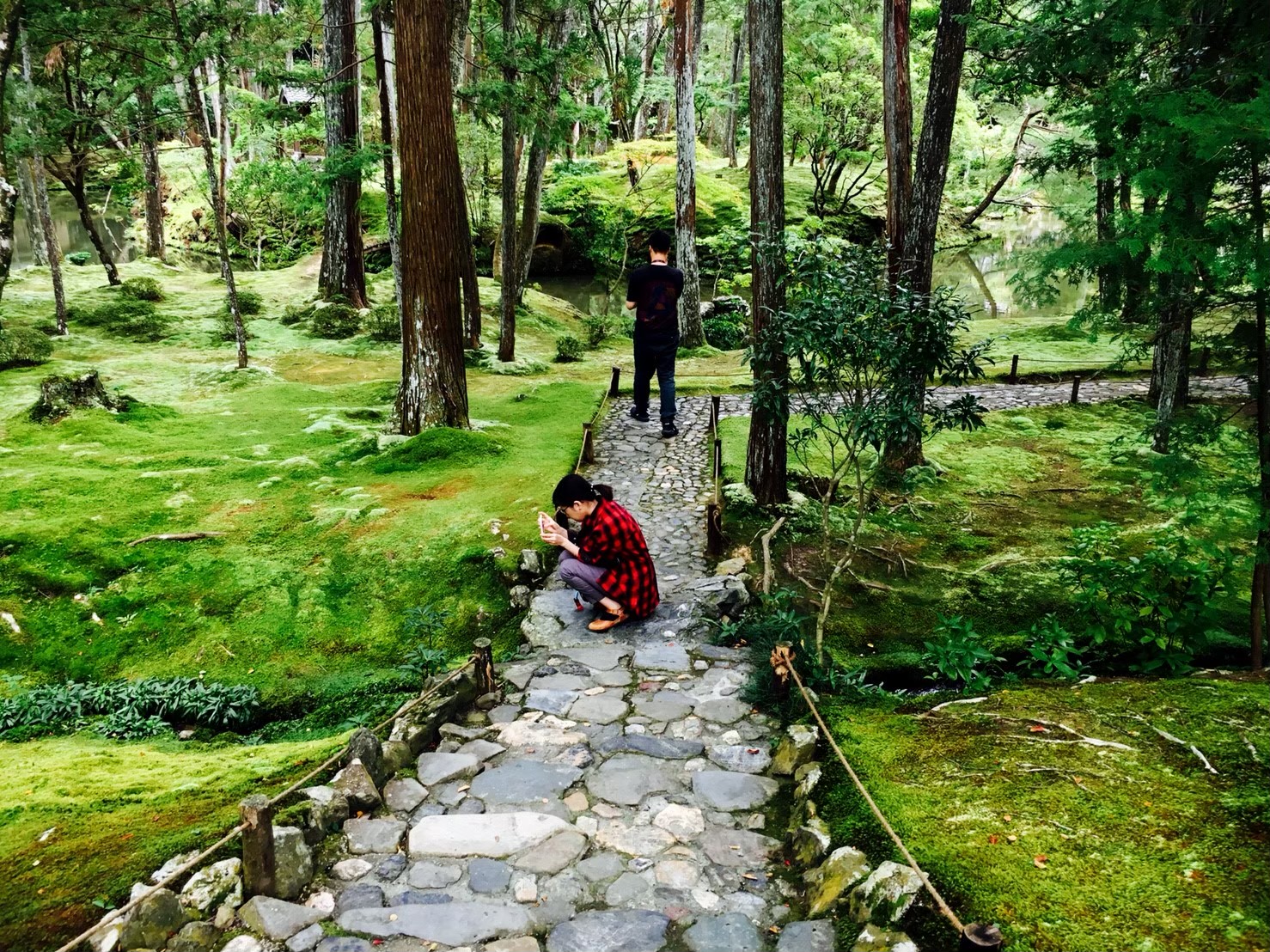 Saihoji Temple(西芳寺, Saihōji),  is one of Kyoto World Heritage Sites. Because of more than 120 different varieties of moss, Saihoji Temple is commonly known as Kokedera, the temple of moss.
Besides of moss, Saihoji temple is famous of it's garden. It worth visiting at every season. However, it is not easy to visit Saihoji Temple. The body temperature of human has great influence on those moss so Saihoji Temple implement a small-group visiting system, with reservations made through postcard (or regular mail for visitors from abroad).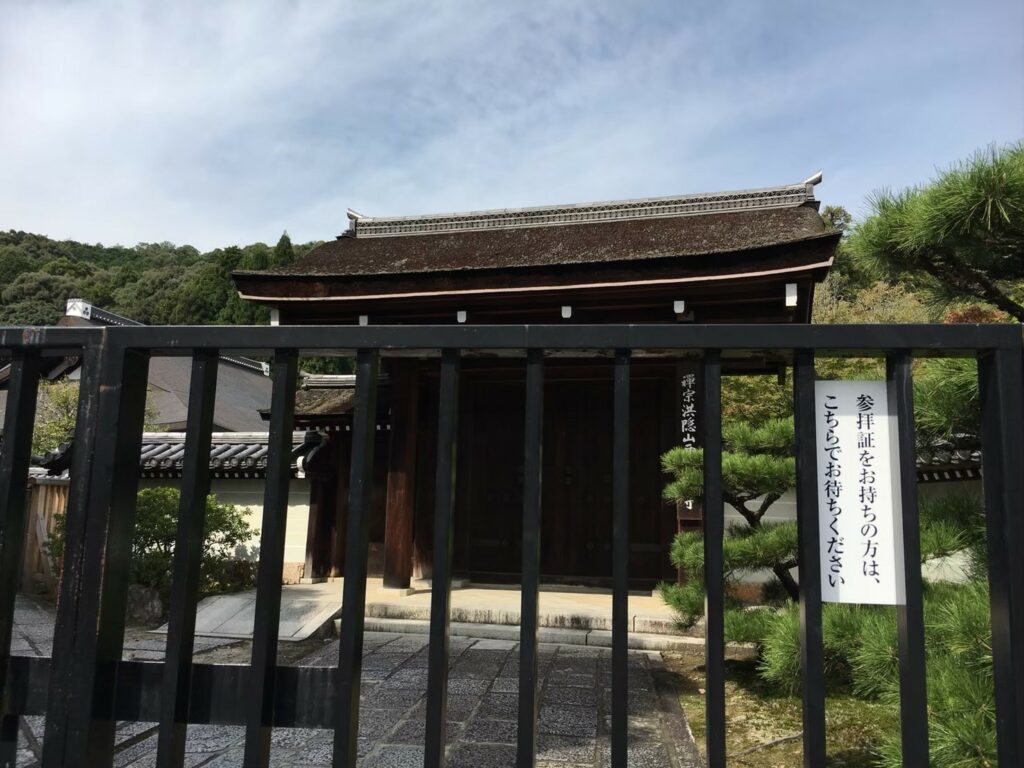 Here is the instruction for the reservation :
Send a request by postal mail to the temple with your name, the number of people in your group, the name and address of your "group representative" and the preferred and possible date(s) of visit, as well as a self-addressed, stamped return postcard. A template request form can be downloaded from the temple's official website. Reservations are accepted from two months before the intended date of visit.
Visitors applying from outside of Japan can make use of an International Reply Coupon, available from post offices in some countries. The application has to reach the temple at least three weeks before the intended date of visit.Visitors applying from inside Japan should use a special return postcard called an "ofuku hagaki" that is available from post offices. It comes in a set of two postcards, one of which is used by the receiving party to reply. The application has to reach the temple at least one week before the intended date of visit, but more time is recommended especially during busy seasons.
A reply indicating your reservation date and time will be sent to you by the temple on your self-addressed return postcard.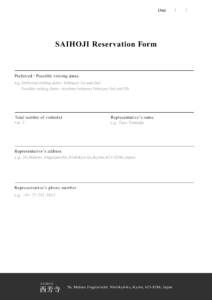 source:Homepage of Saihoji temple,
Saiho-ji Temple (Koke-dera) | 西芳寺(苔寺)
Address: 56 Jingatani-cho, Matsuo
Nishikyo-ku, Kyoto, 615-8286, Japan
Access: take the Kyoto Bus to the Saiho-ji・Suzumushi-dera stop.
For further information, please visit Saihoji's homepage:  http://saihoji-kokedera.com/en/reservation.html