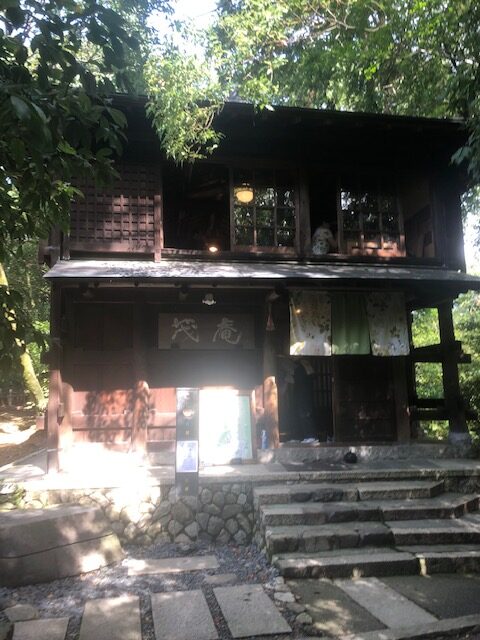 茂庵(MO-AN)
Today I want to introduce you to a cafe called "Moan" which has a long history in Kyoto.
This cafe is located on top of Yoshidayama (Mt. Yoshida) near Kyoto University and Ginkakuji.
 It was built by Japanese entrepreneur  during the Taisho Era and is now registered with Kyoto's "Registered Tangible Cultural Properties".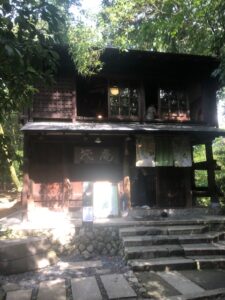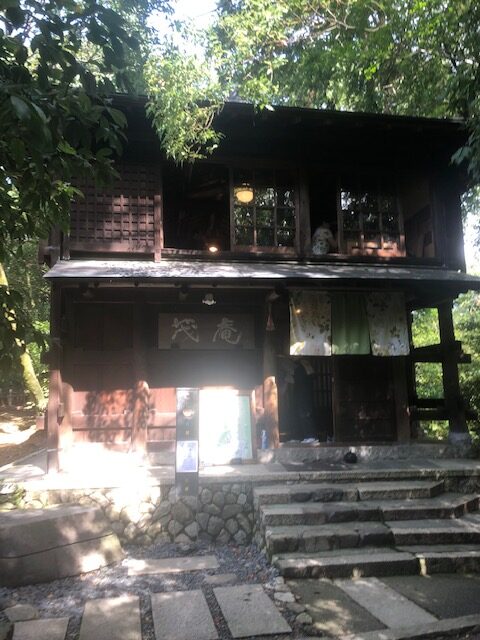 Access to the Moan Café begind with walking along the road to enjoy the flavor.
There are four routes, and we recommend the Kaguragaoka route to people who have never been there.
It takes about 15 minutes to get "MO-AN"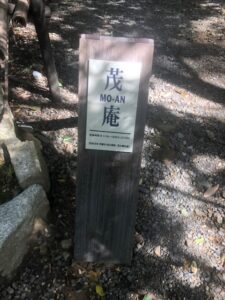 There are sandwiches that we can choose two of four types, and also a limited menu that changes every month.
The picture below is a sandwich of the restaurant's signature menu, with tomato mozzarella cheese and pork cream sauce.
It was made with healthy ingredients.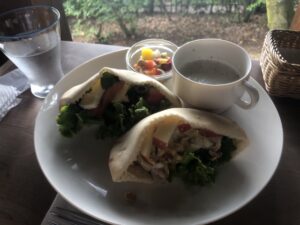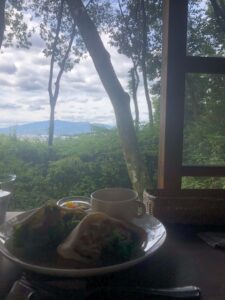 A variety of desserts and drinks are also available.
In particular, the coffee tastes really nice and you can relax and enjoy the scenery with coffee.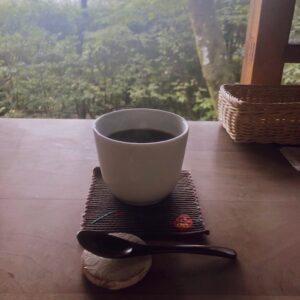 Opening hours
11: 00-18: 00 (L.O 17:00)
Closing Every Monday (* Open if Monday is a national holiday, close the following day Tuesday)
8 / 17-8 / 31 & year-end and New Year's Closed
It is recommended to make a reservation during the tourism season and when the weather is good.