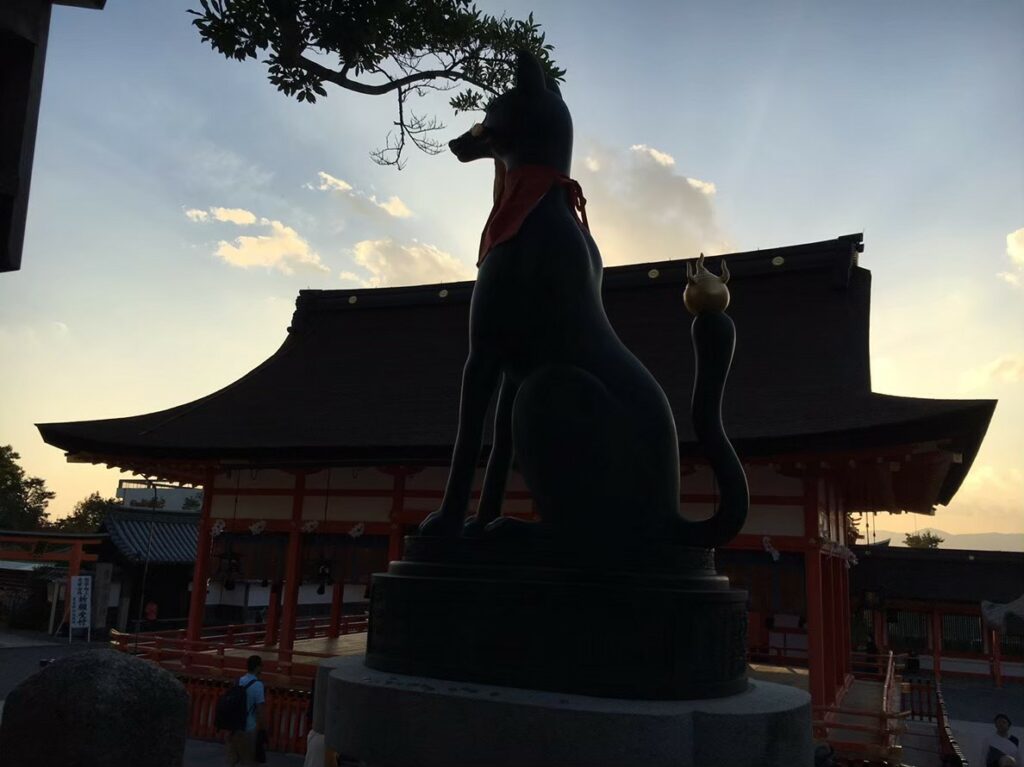 Today I am going to introduce popular sightseeing spot Fushimi Inari. It is located 2 minutes on food from JR Inari station. It is really easy to go from Kyoto Station.
It is great head shrine of Inari. There are 30 thousand Inari shrine in Japan. It is very famous for Torii. It is said that Fushimi Inari has roughly 10000 Torii. The view of 10000 Torii is beautiful.
In addition to that there are many things to see. You can find many fox object in the precincts of Fushimi Inari.
Fox is the familiar of the god Inari so it is treated carefully.
If you go to Fushimi inari please take a look at fox!