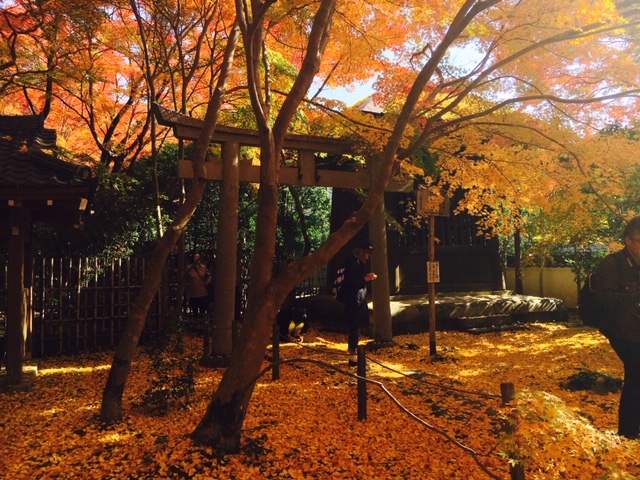 We introduce about tourist spots of autumn's Kyoto that we recommended from the other day.
This time, we would like to introduce about "Rengeji Temple"!
7 minutes walk from Miyake-Hachiman Station on Eizan train. Rengeji Temple is a small temple on the way to Mt. Hiei and Ohara.
Then you have to walk by 20 minutes on foot, and you can find the popular spot of Rurikoin Temple.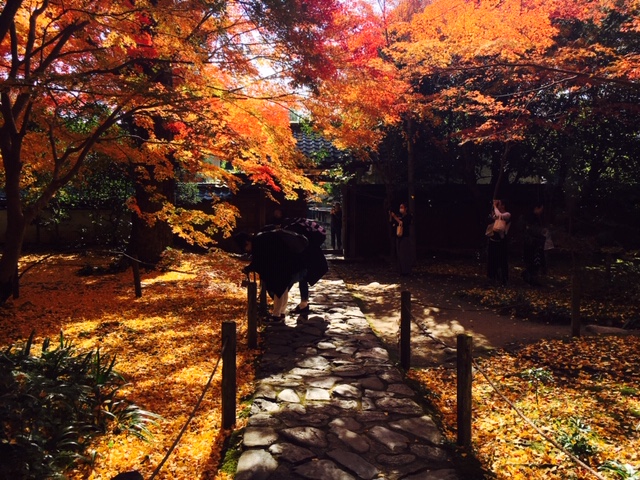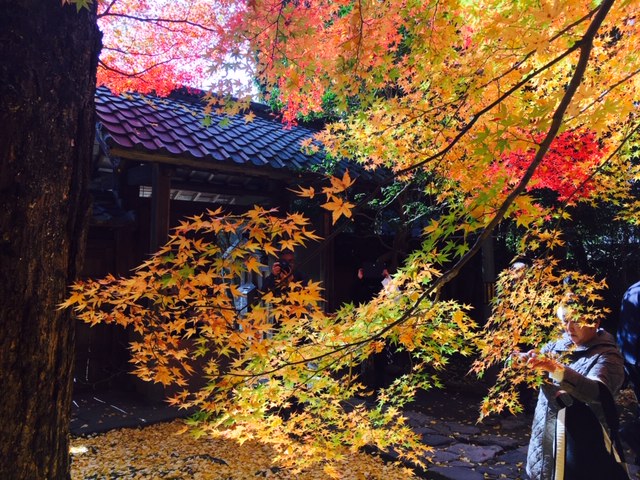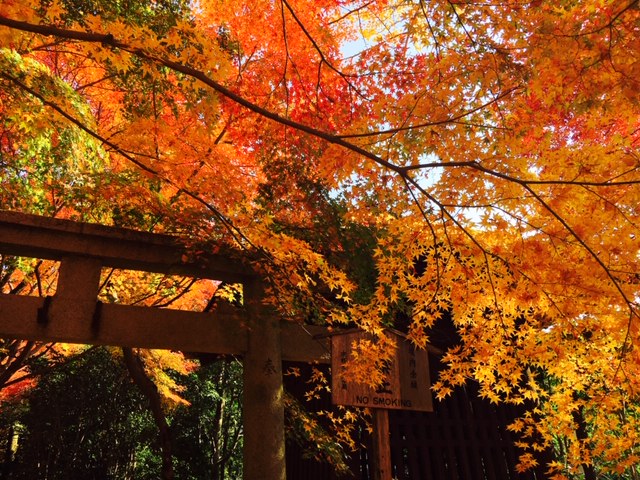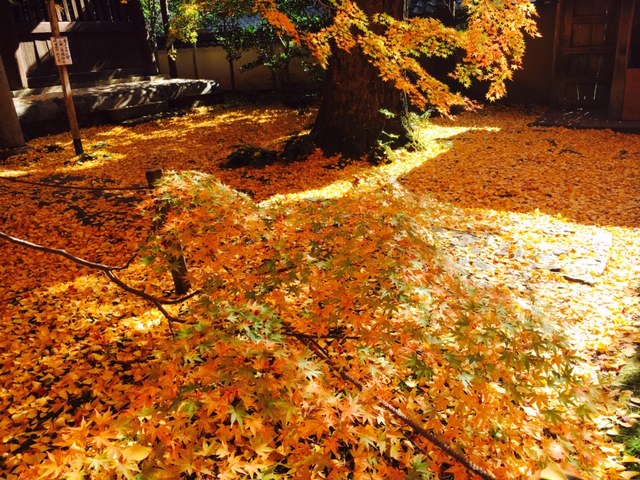 As you pass through the gate, maple leaves with beautiful golden and red contrasts close in front of you as you surround the approach. Depending on the time of you visiting, the yellow color of Ginkgo may be better, the maple / red foliage may be better, and even if you visit several times, you can enjoy the different color scenery each time. Although it is a temple, but there is a torii in the site, and you can also enjoy the view of the torii and maple leaves.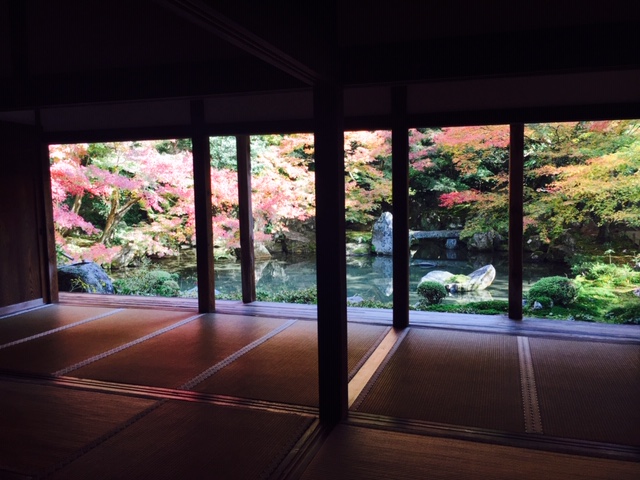 The garden of this temple is an ornamental pound's courtyard called "Ishikawa Jozan".
You can sit in the Shoin overlooking the garden and it's like the postcard that you can look at the maple leaves reflected in the pond.
If you would like to enjoy the fall colors slowly, please visit Rengeji Temple.
It's really a nice place for relaxing, also can enjoy your own time in there!