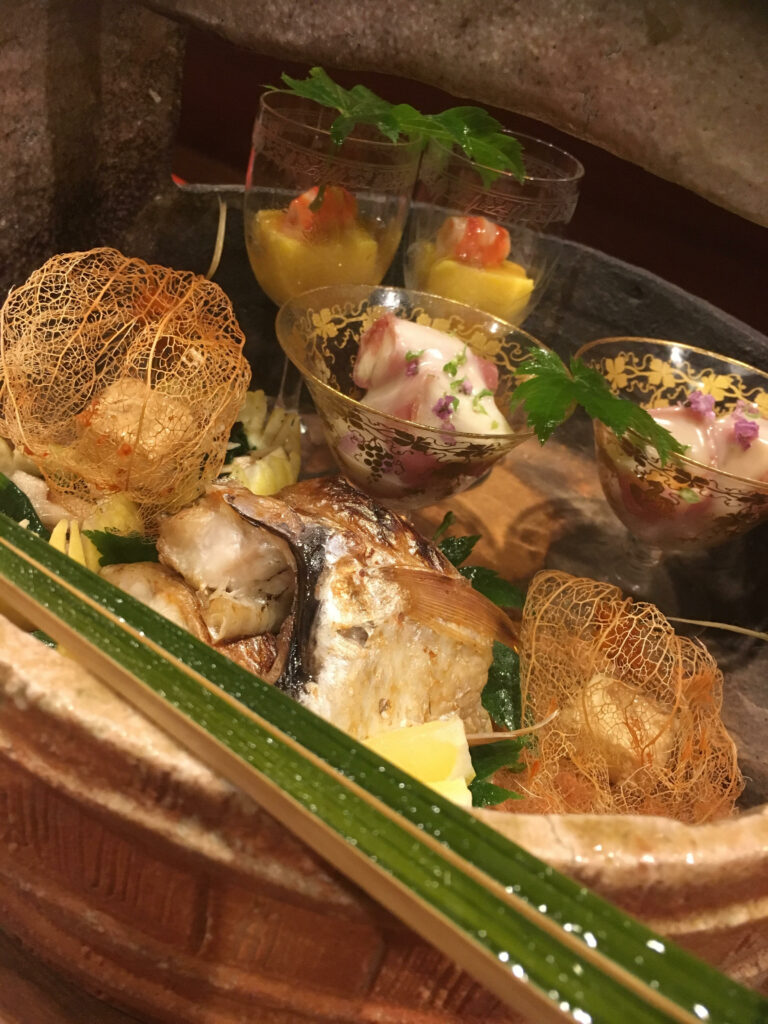 Today I am going to introduce fancy traditional dinner in Gion,Kyoto.
Gion is located on heart of Kyoto Downtown.
Especially Gion area is luxury fancy restaurants and Gaisha tea houses.
You may feel you are time slip to 1000 years ago in this district.
Many houses are same as 1000 years ago traditional Japanese architecture.
Restaurant "Gion Moriwaki" is located on near Hanamikoji street.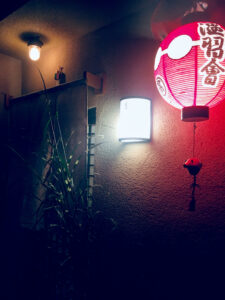 It`s a tacked away small family business restaurant several seat at counter and table seat for only 1 group.
However quality is almost same as star Michelin restaurants.
In Kyoto,there are many restaurants and tea house you cannot go there without any invitation from your friends.
If new comer even Japanese we are not welcome to go those restaurants.
Especially in Gion,many restaurants still have this traditional way.
So that if you are not welcomes please do not disappointed not because you are foreigner.
Just because their culture…even for us(Japense) they are not welcoming.
However this restaurant is welcoming new comer guest unless they have seat available so if you are lucky enough please try!!
I strongly make a reserve seat in advance because they have only several people available in one night.
Owner chef is very friendly and have sense of humor.
Though they are not fluent speaking in English you can tell they are trying to welcome and host you as much as they can!
Food is coming is course…They serve dish one by one.
They use best quality ingredient such as Ohmi(Shiga) beef,Matsutake(Best mashroom in japan),Uni(Sea urchin),Toro(Fatty tuna)etc…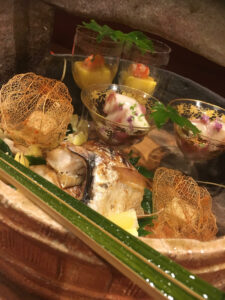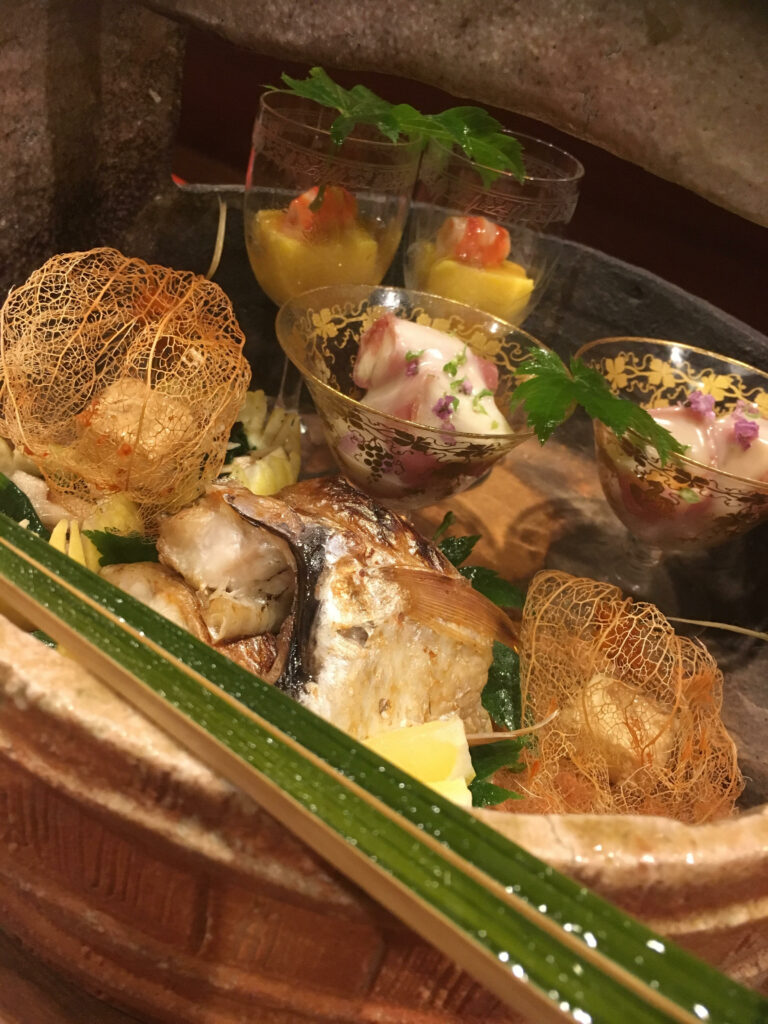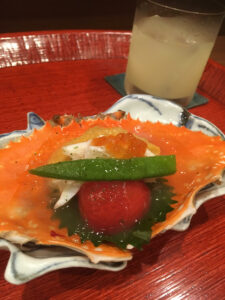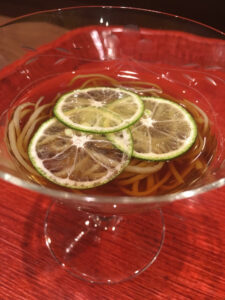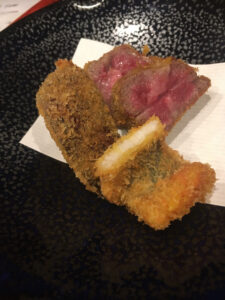 I had never tried this amazing fresh taste…
They decorate all food stylish (Modern and traditional)…
It`s seems very small portion food however at the end of course dinner I was totally full!!
Portion was proper too.
They also have several Sake from Kyoto and other part of area.
If you tell your favorite flavor or preference they can give choose it for you!!
It not cheap at all but It`s really worth to go!!
Why don`t you try best genuine Japanese food once is special place in Gion?