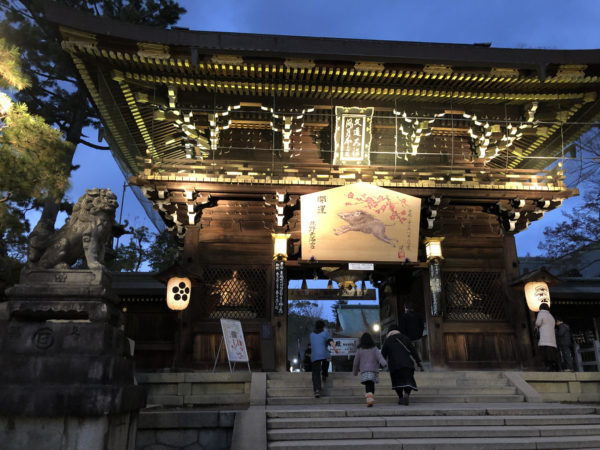 Today I am going to introduce Kitano Tenmangu shrine.
This shrine enshrines Michizane Sugawano who is a god of study.
Many students visits it for their academic success.
You can find a lot of Ema(wooden plaques that people write their wish) inside the shrine.
Students draw Ema for passing entrance exam.
It is really interesting to see.
It is pretty close to Kinkakuji temple so you can visit it after you see Kinkakuji.