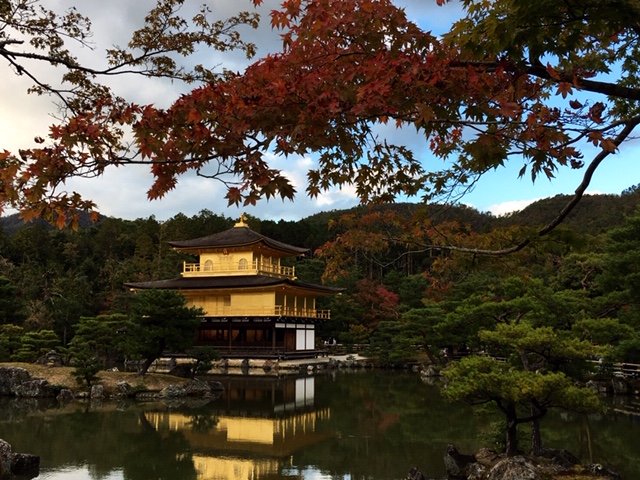 Best season of Kyoto is Spring and Autumn!!
Because you can see the shrine,temple,and traditional Japanese style houses with beautiful cherry blossoms in spring!In Autumn with red leaves!!
Peak season of Kyoto is generally,early November to end of November.
North side of Kyoto start changing red color…
Weekend(sat,sun)is very crowded everywhere.
Many temples held seasonable light-up during cherry blossom and red leave season.
Popular places need to line up 2 hours or even more…I highly recommend start lining up before they open so that by the time when they open light up you will be able to see earlier.
Kyoto has many famous red leave recommended spots.
If you are from oversea i suggest to visit Golden Temple (Kinkakuji),Gion Are(Kiyomizu temple,Yasaka-shrine,Gion shirakawa district),Arashiyama,Fushimi Inari.
Those above places you must go!!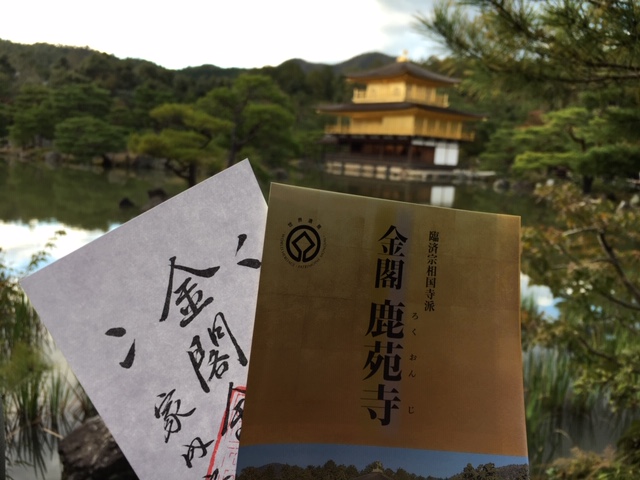 I am going to introduce little bit more about Golden Temple(Kinkakuji).
Official name of Golden temple is calls ''Rokuonji" Japanese we usually call "Kinkakuji"
Foreigner call Kinkakuji as "Golden Temple.
Access from Kyoto station to Golden temple it takes around 40 to 50 min by city bus.
From Randen Railway `Kitano Hakubaicho Station"it takes 20min on foot.
You can also take city bus from `Kitano Hakubaicho Station to Golden Temple (5-10 min)
Access from JR Enmachi sation to Golden temple by bus is 15-20 min.
Compare with other major touristic spot Golden temple is not easy access from train stop.Thus I suggest to research how to access from your hotel in advance!
I recommend to visit Golden temple,Ryoanji Temple and Arashiyama on same day to spend half to whole day.
Golden Temple probably need 30 min to 1 hour, peak season about 90 min.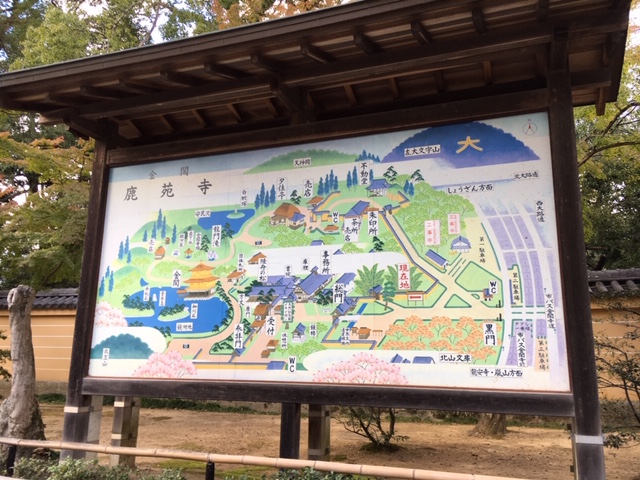 I was visited Golden Temple during red Autumn season last year!
Last year red leaves start changing red bit delay then usual.
So I was bit disappointed however I will try this year to see beautiful red leaves at Golden Temple again this year!!
Golden temple admission ticket is unique than other temples.
Admission ticket shape is like talisman.Admission fee is only costs 400 yen!!
Not only for an admission fee ,but also After visited you can display this admission ticket as talisman at home!
Golden temple is well known as ''Clear trouble,Get good luck" When you visit temple you can purify your heart and able to refresh your spirit and get any kind of luck!!
When you depress or need to success you must visit!!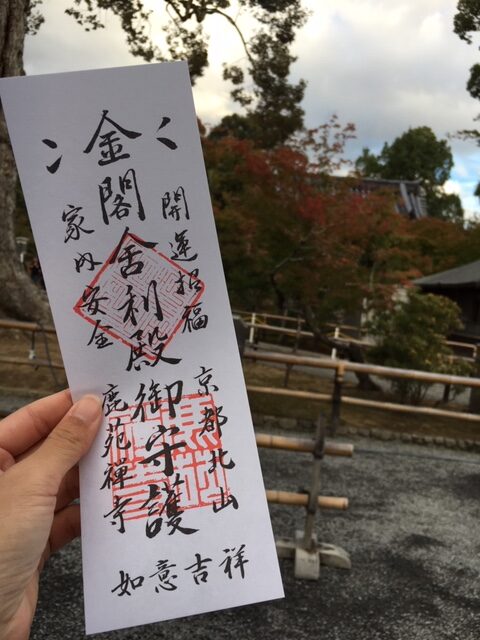 Right after the entrance gate you may be able to see Golden Temple.
There is a pond in front of Golden Temple,If the weather is sunny and clear you can see the reflecting Golden Temple.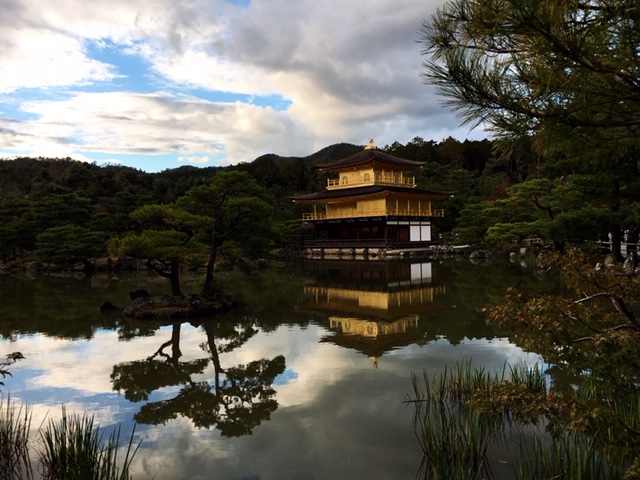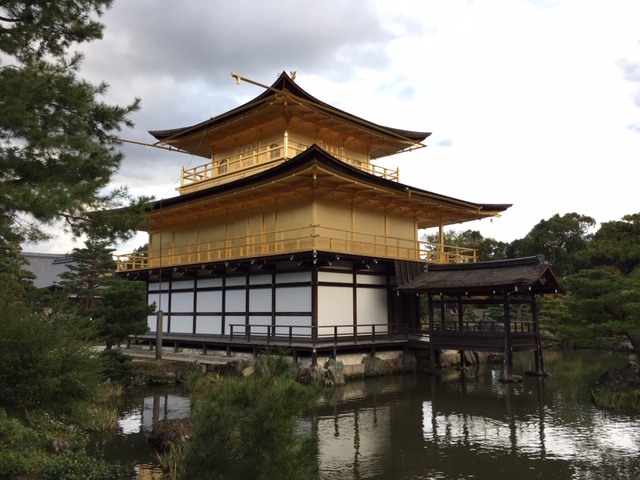 As you see in the picture,beside the pond there are lot of leaves…when autumn season it turns red!!You can take photogenic photo here.
Please visit Golden Temple in this coming Autumn!
I am pretty sure you might enjoy beautiful view and get some power from there!!