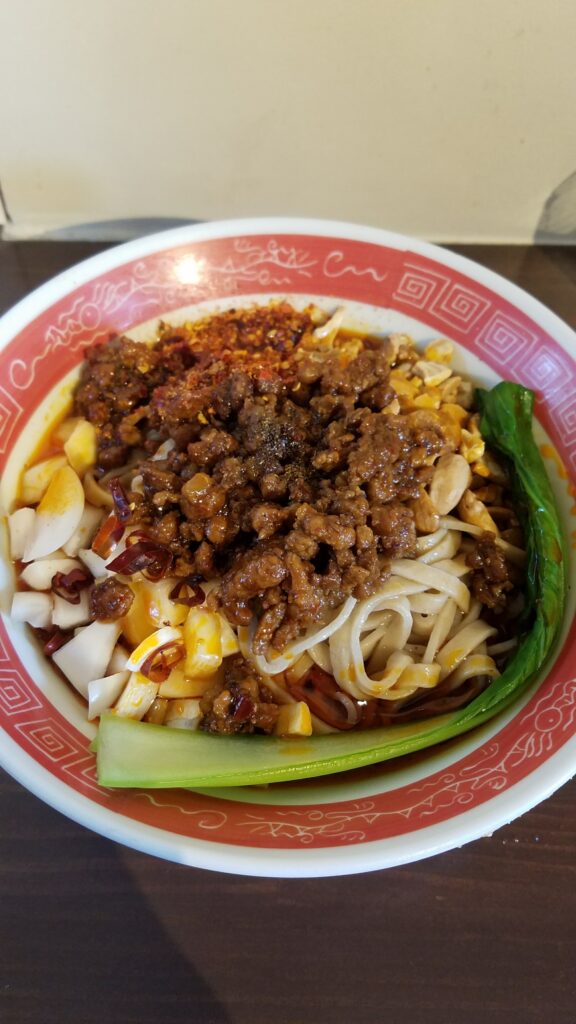 I introduce you to "Seicho Ame"
in Uji City. 20-1 Ujiikemori, Uji City, Kyoto Prefecture
Business hours: 11: 30-15: 00
Regular holiday: Tuesday / Friday
This is a sesame-scented tantan noodle ¥ 890.
The base is sweet with a nutty taste and the scent of sesame The compatibility with onions was also good.
The numbness is also felt moderately. Noodles are flat noodles.
After all, overall impression was sweet.
I have eaten soupless noodles at other shops, I felt that the soup-free tantan noodles of "Seiko udoku" were unusual.
It may taste different, but I personally like it! It was delicious!
Other popular menus include Chinese soba and spicy "Mahler tantan" noodles. It seems that business days are always crowded due to being only open during the day and being a popular store.
In fact, it was the same when I went there.
So when visiting, I recommend that you go to the time before opening!
I'd love to! !
~Kyoto's hotel is about M's inn!~
M's inn is the best choice to stay in Kyoto 
Our hotels  are  located near station and we have many hotel in Kyoto.Also there are many guest limited services.
Why don't you stay M's inn ♪