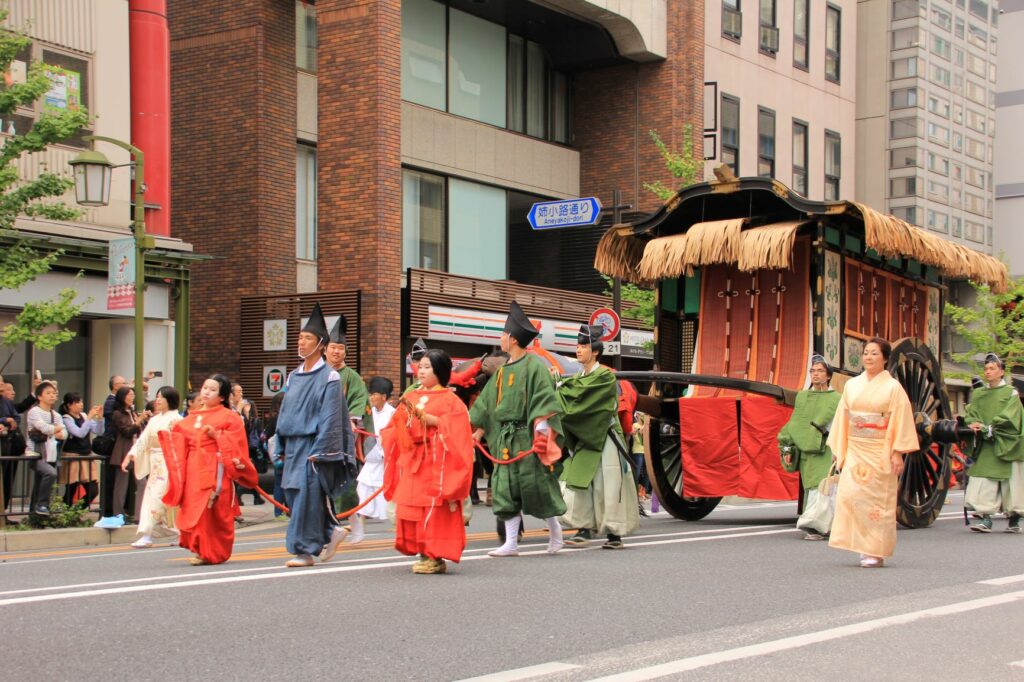 There are  three most famous festivals in kyoto.The Gion Matsuri in July, the Aoi Matsuri in May and  The Jidai Matsuri in October.
In 1869 ,the capital was moved to Tokyo after being in Kyoto for over a thousand years.in 1895 Heian Shrine  was established  and to celebrate Kyoto's history and culture, the Jidai Matsuri is held by them. Ever since them this festival held every year on 22 October the anniversary of the foundation of Kyoto. Please note that this year Festival is going to held on 26th October.
They do large parade that  from the Imperial Palace to Heian Shrine .You can see those parade free of charge. There is  paid seating at the Kyoto Imperial Palace, in front of Kyoto City Hall and Heian Shrine.   You can purchase at convenience stores or JTB travel agencies. (2500yen  includes a pamphlet) Online purchase in English is available from Voyagin for 3000 yen per seat.
Please do not miss chance to see one of histocial Kyoto event!!
Events is coming soon!!
JIDAI MATSURI FESTIVAL 2019
DATE:26th October 2019
TIME:12:00 to 14:30
Location:Between Imperial palace to Heian Jingu Shrine