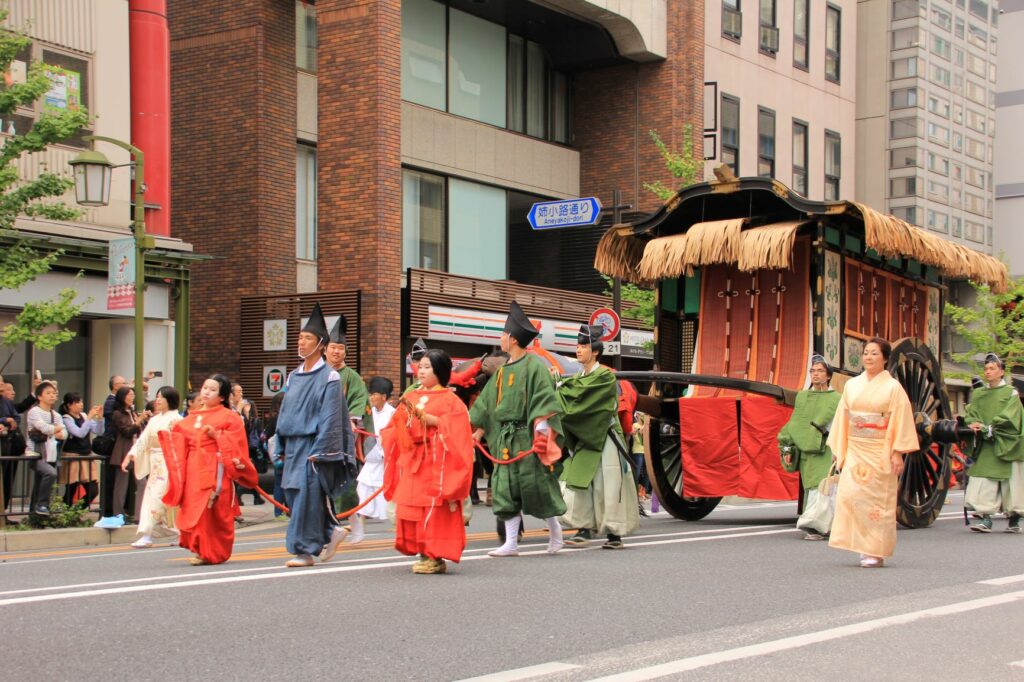 Today I want to introduce "Jidai Matsuri" which is held every October in Kyoto.
"Jidai Matsuri" is Kyoto's 3 biggest fiestival, followed by "Aoi Matsuri" and "Gion Matsuri"
"Jidai Matsuri" began in 1895, and it is a traditional festival that commemorated to celebrate  the construction of the Heian Jingu Shrine and the 1100th year since moving capital city to Kyoto.
The Jidai Matsuri  shows the 1000 years history of Kyoto, from the Heian to the early Meiji, in a chronological order.
This is an exciting event because it is not only Japanese but also foreign tourists can enjoy the past customs of Japan.
About 2,000 citizens are dressed up and march on horseback and carriage,
so you can enjoy a variety of Japanese history and culture, including changes in fashion, hairstyles, and the appearance of ordinary people.
The festival begins at 12 pm in Kyoto Gyoen National Garden and ends at Heian Jingu Shrine. The parade takes place over about 3 hours.
It is usually held on October 22 every year, Kyoto's birthday,
however 2019 will be held on October 26th,  so if you are interested please remember the date.
When you visit Kyoto in October I recommend you to enjoy "Jidai Matsuri".
It's a great festival to learn Japanese history and culture, and it is only held once a year.